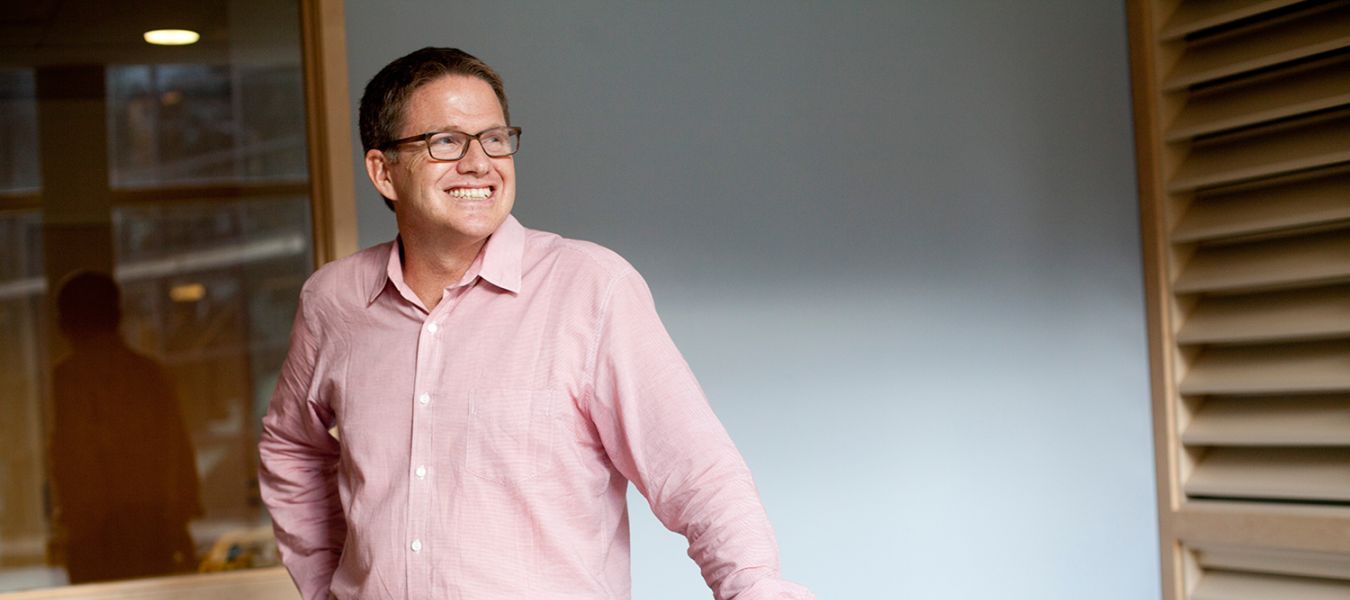 T'91
Gibson "Gib" Biddle
Former VP of Product at Netflix & Mattel
What you find yourself doing at 2 a.m., if it's not watching T.V., is an indicator of something you're really passionate about.
At Tuck, Biddle recalls spending late nights—or very early mornings—building software prototypes for kids, something that resulted in his team winning the school's Entrepreneurship Award. These days, Biddle builds something else at two in the morning: product leadership talks that he delivers to product executives five to 10 times per month.
In between then and now Biddle has built video games for Electronic Arts, co-founded Creative Wonders (children's software), taken Netflix from DVDs to streaming, helped Chegg (textbook rentals) go public, served as an executive-in-residence at NerdWallet, taught entrepreneurship at Stanford, and hosted a product leadership retreat for 80 Bay Area product managers. It's quite a list of accomplishments for a guy who likes to spend much of the winter skiing.
Biddle came to Tuck as a marketer, but then realized he was more of a builder. Although he was an English major at Amherst, he took a few courses in computer programming and taught himself Hypercard while at Tuck. He sent a resume to Electronic Arts in the form of a computer program called "Who Is Gib?" "That's what got me the job there," he says. "It gave them a clue I liked to build stuff and that I was creative."
It was a bold gesture from a person with no formal experience in software design. Tuck gave Biddle the confidence to make that move. "I didn't approach things as confidently before Tuck," he says. "I thought, If I can learn how to do finance, or if I can somehow get my way through Strategic Cost Accounting, I should be able to do these other things as well."