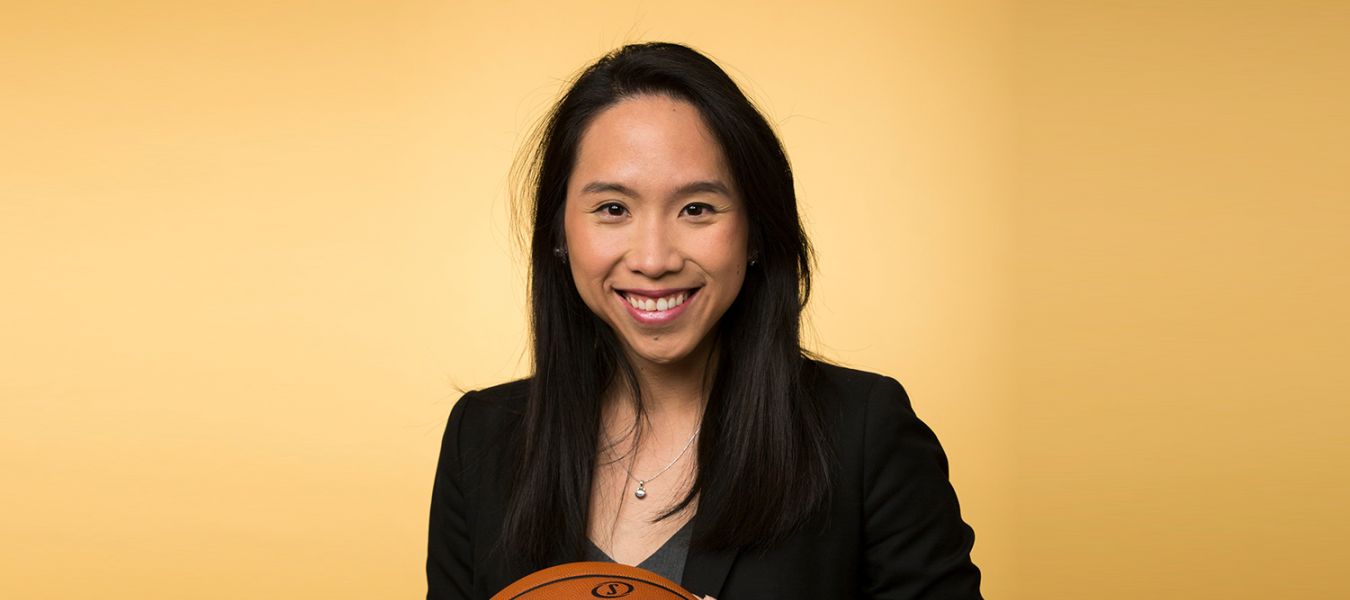 T'11
Fay Gosiengfiao
Vice President, Finance, National Basketball Association
You're about to have the best two years of your life.
Fay Gosiengfiao T'11 never set out to work in sports. It was never part of her master plan. She grew up in Hong Kong and the Philippines, the daughter of two bankers who eventually moved into other careers. Gosiengfiao moved to the U.S. as a transfer student at Boston University her junior year and graduated in 2003. She worked at Deloitte in Boston for six years, then decided to apply to business school.
"As soon as I stepped into Stell Hall, I just knew I belonged," Gosiengfiao says. "Having always lived in cities, I hadn't appreciated what a small school experience would be like until I visited Tuck." When she was applying, she spoke to Tuck alumni in the U.S. and Asia who told her, "You're about to have the best two years of your life."
Tuck delivered. Besides getting the MBA experience she wanted, she met her husband Hui Yuen Teh there, a fellow T'11, and two of the groomsmen at their wedding were also business school classmates. At Tuck, she followed her parents' footsteps and interned with Goldman Sachs' investment banking division, returning after graduating. She worked at Goldman Sachs from 2011 to 2016, covering health care in New York and eventually spending time in Hong Kong as an executive director in Asia Healthcare.
She left Goldman Sachs in 2016 to move back to New York and focus on her family—she and her husband welcomed their first child in March of that year. By July, she started looking for a new job. "A good friend and fellow T'11 Hector Arguelles works at the NBA, and heard I was looking. He said, 'I know a guy in finance. Send me your resume and I'll pass it along,'" Gosiengfiao says. "Nine months later, I ended up at the NBA. It was all because of the Tuck network."
Gosiengfiao is now a vice president of finance for the National Basketball Association, with a primary focus on its international business. She still doesn't know a ton about the game of basketball—every Friday, one of her colleagues sends out a basketball trivia quiz, which Gosiengfiao says she always "spectacularly fails."
But she's a fan of the game, and she's happy she accidentally stumbled into a career in the business of sports. "I fell into it. I was very lucky," Gosiengfiao says. "Frankly, when I was looking for a corporate finance job, I was open to any industry. When this opportunity came along, it was too good to pass up."