Attend Tuck's Fall Military visit Day
Held September 26-27, 2021, this in-person and online event is programed to help active-duty servicemen and servicewomen who are interested in applying to an MBA program and to better understand the process, the perks, and our unique community at Tuck.
Community
Veterans are a vibrant and vital part of what makes the Tuck community distinctive among the world's top MBA programs. Whether they are sharing their unique leadership skills or demonstrating what it means to be a part of a team, veteran students contribute greatly to the Tuck community.
Coming to Tuck with a partner and/or family? There are many clubs, organizations and resources to make both you and your partner feel part of Tuck and the greater Hanover community from the day you arrive on campus.
Tuck Military Veteran Perspectives
Careers
We understand that many of the students who come to Tuck having served in the military pursue an MBA with the goal of moving on to new opportunities outside of the military. There are many resources available to students who are career switching, including:
Tuck has active relationships with more than 1,000 organizations. Top hiring companies include Amazon, Google, Bain & Company, McKinsey & Company, Cargill, Colgate-Palmolive, Procter & Gamble, and Morgan Stanley. Our Employment Report provides comprehensive statistics and employment results for recent alums and current students.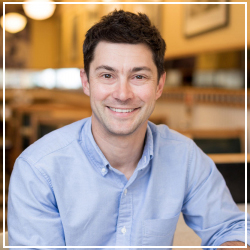 "I've used so much of what I've learned at Tuck. Without those two years, I don't think that I would be able to do this."

Jarett Berke T'17 | Read his alumni story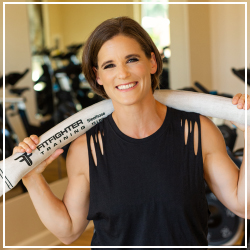 "My Tuck experience was pivotal. It marked this transition from my old life into the new. I still carry my military experience with me, but in terms of feeling, emotion, and lifestyle, it feels worlds away—and Tuck fits right in between."

Sarah Apgar T'11 | Read her alumni story
Funding your MBA
An MBA is a significant investment of time and financial resources. In addition to the financial aid and scholarship opportunities offered, Tuck also participates in the Post-9/11 GI Bill® and Yellow Ribbon Program, which allows institutions to enter into a voluntary agreement with the VA to fund tuition and fee expenses that exceed the annual VA cap. Tuck participates in the Yellow Ribbon Program (YRP) without limitation on the number of veterans enrolled. We are proud to support our veterans, whose strong leadership, sense of responsibility and commitment are qualities that are important to our community. Additional information on the Yellow Ribbon Program (YRP), outside scholarships, and more can be found here.
Applying to Tuck
All applicants are required to complete an online application. We are honored to waive the $250 application fee for applicants who are U.S. military personnel past and present. More information about applying to Tuck is available here.