Critical to Tuck's mission is welcoming each person as they are, and fostering a culture and environment where all members of the Tuck community have the support to thrive. With a shared commitment to supporting your wellbeing, Tuck and Dartmouth partner to provide opportunities and resources on- and off-campus and virtually to open dialogue, offer care, and strengthen your wellness.
Resources at Tuck
Tuck Mental Health & Wellness Initiative
Tuck MHWI acts as an advocate for mental health and wellness resources for the community and helps advance a culture of mental health awareness for a stronger Tuck Fabric. Start the conversation by reaching out to Tuck Mental Health & Wellness Initiative at tuck.mwhi@tuck.dartmouth.edu.
Tuck Peer Support Counselors Program (requires NetID login)
Under the branch of Tuck's Mental Health and Wellness Initiative, the peer support program is a student-led support network of Tuck students who are committed to helping their student peers by empowering them through 1:1 interactive, productive discussions and connecting them to resources as needed.
MBA Program Office (MBAPO)
Students are encouraged to reach out to the MBAPO which is available for check-ins Monday-Friday in person, via phone, or Zoom. Staff members of the MBAPO act as a source of support for students as they navigate different transitions and stressors. For more information, or to schedule a check-in, please email mba.program.office@tuck.dartmouth.edu or reach out to any member of the MBAPO team via email or Outlook calendars.
*Note: Students also have access to sessions with a licensed social worker and counselor, free of charge. For more information, please contact the MBAPO.
Tuck Student Board
The Tuck Student Board is focused on student engagement across all areas of Tuck, from academic excellence to career exploration, to social life, and wellbeing. Meet the Tuck Student Board members here. In partnership with the MBAPO, the Student Board offers wellness programs including yoga, meditation, fitness, and dance. Students also have access to the prayer and meditation space in Raether, the LaCorte workout room, and the McKane fitness studio.
Tuck Diversity, Equity & Inclusion
Tuck is committed to fostering a culture and environment of belonging, honoring diversity in all its forms, welcoming each person as they are, and providing the spaces and opportunities to engage in respectful, meaningful, and growth-oriented discussion and debate. Start the conversation by reaching out to the DEI Office or visit the DEI site to learn more.
Tuck Personal Leadership Coaching Program
The PLC program offers one-on-one sessions with a leadership coach to help students deepen and clarify their leadership journey. This relationship offers students an opportunity to work with a private resource dedicated to helping them advance their self-awareness, and identify and mitigate obstacles so that they can thrive as much as possible. Reach out to Tuck.Leadership.Development@tuck.dartmouth.edu for more information.
Tuck Career Services
Tuck Career Services offers personalized support and resources for all students throughout their career journey. Reach out to your Career Advisor or the Office of Career Services. Additionally, the Career Mentor Program pairs first-year students with second-year career mentors in order to provide another layer of support around career-related activities. Reach out to Career Services for more information.
Tuck Compass
Tuck Compass encourages students to find and align their personal and professional purpose in pursuit of a life well led. There are many ways that students can engage with Compass' suite of optional offerings, which include workshops, the Personal Board of Advisers program, digital tools and other resources, all designed to inspire, equip and empower students to choose their pathway through Tuck with intentionality.
Headspace (requires NetID login)
Headspace, a science-backed app for mindfulness and meditation, is available to all members of the Dartmouth community at no cost. The app supplements Dartmouth's in-house mindfulness and well-being offerings.
Download Tuck Counseling Resources Guide
---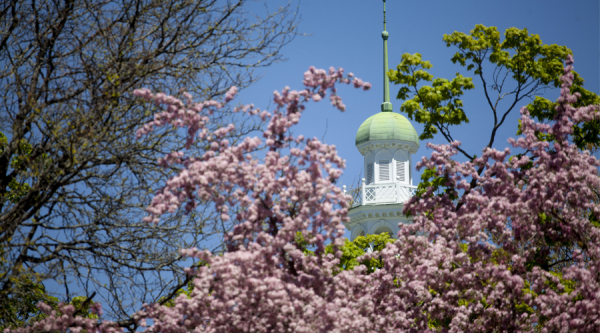 Dartmouth Resources
Dartmouth College Counseling Services
Dartmouth remains committed to supporting students' emotional growth and wellbeing. The Counseling Center offers 24-hour crisis (emergency) mental health services for enrolled students or for those who are concerned about an enrolled student. While most counseling services are scheduled on an appointment basis, there may be crisis situations that require immediate or same-day intervention.
*During Regular Business Hours: call (603) 646-9442 and ask to speak with the counselor on-call.
Fall, Winter, Spring terms: Monday-Friday 8:00 a.m. - 4:30 p.m.
Summer term and term breaks: Monday-Friday 8:00 a.m. - 4:00 p.m.
Visit the Dartmouth College Health Service to learn more.
Student Wellness Center
The staff at the SWC remain committed to supporting your wellbeing both in person and with offerings we have developed for in-person and remote services and programs. If you'd like more regular reminders delivered directly to your inbox, sign up for our SWC email list, and choose whether you'd prefer weekly or monthly communications from our team.
Uwill
All students with a valid Dartmouth email account have free access to licensed mental health counseling services via phone, video, and chat, thanks to a new partnership with the student teletherapy provider Uwill.
Tucker Center for Spiritual & Ethical Life
The William Jewett Tucker Center cultivates spiritual and ethical lives, builds relationships and understanding across identities, and engages in dialogue on meaningful issues that will make a profound difference on campus and beyond. Contact tucker.center@dartmouth.edu.
Title IX Office
This site provides information on Dartmouth's programs for promoting sexual respect, and resources, policies, and procedures for preventing and responding to sexual assault, sexual and gender-based harassment, and other forms of sexual misconduct. Contact TitleIX@dartmouth.edu or call 603-646-0922.
---
National Resources
National Suicide Prevention Lifeline
800-273-8255
National Sexual Assault Hotline (RAINN)
800-656-4673
National Domestic Violence Hotline
800-799-7233
National Eating Disorders Association (NEDA)
800-931-2237
The Trevor Project
Provides crisis intervention and suicide prevention to the LGBTQ community
866-488-7386