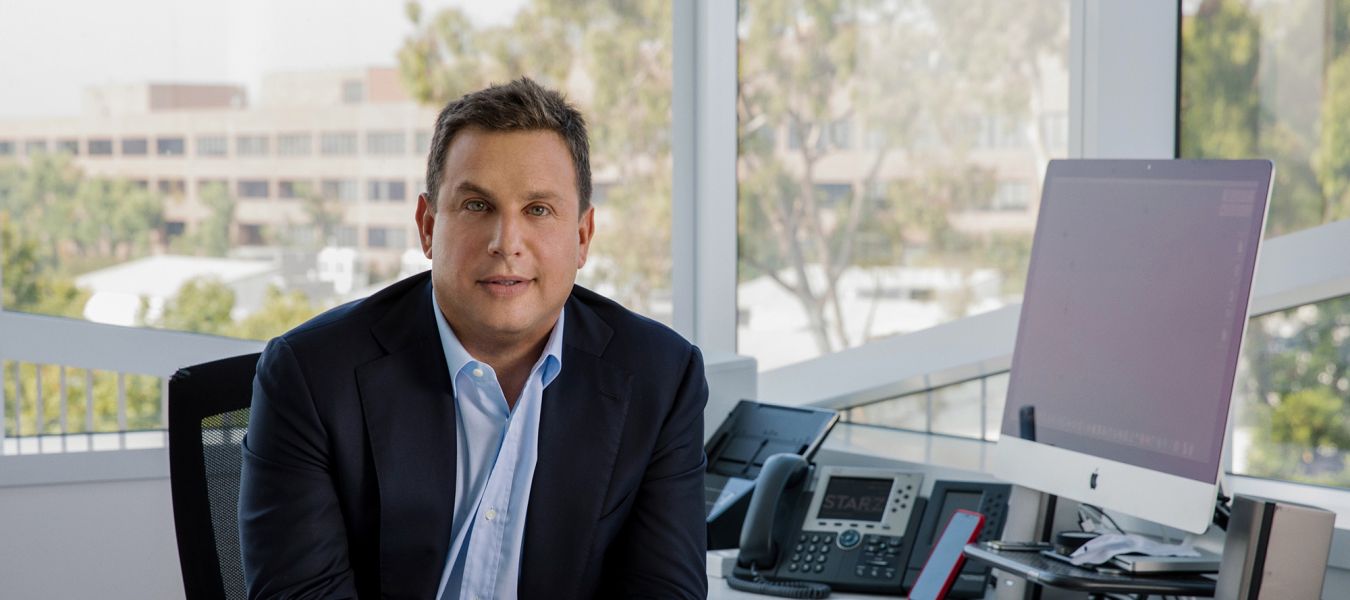 T'99
Jeffrey Hirsch
CEO, Starz
My advice is get a job where you can get real operating experience. The more you know how to execute things well early in life, the better you'll be served.
When Jeffrey Hirsch T'99 was hired by Starz in 2015, his task was essentially to fix things. As the president of marketing and product development for the rather traditional media business, it was his job to rebrand Starz and help create the company's first digital strategy. "My job was to help transition the business from old world media to new world media," Hirsch says. "I've always looked for opportunities to fix things that are broken—that's my management style."
The fix is working: Starz launched one of the best streaming apps in the TV business and became one of the fastest companies to reach two million subscribers on the direct to consumer side. Starz is now the second most subscribed to premium TV network in the country. In 2016, Hirsch was promoted to chief operating officer.
He says he's most proud of the team he's put together at Starz. "Eighty percent of my job is human resources. You can't do everything yourself. You've got to hire really good people," he says. "As you progress in an organization, it's about hiring the right people, structuring the business properly, and being a great cheerleader."
So how did he get here? Hirsch studied communications at the University of Pennsylvania, and after graduating, he worked in advertising for three years at McCann Erickson in New York. Several of his family members had attended Tuck, and he followed in their footsteps. "I thought business school would help me decide what I wanted to be when I grew up," he says.
Glenn Britt T'72, then the chief executive of Time Warner Cable, came to teach a technology class at Tuck during Hirsch's second year. "Everyone at Tuck wanted to do consulting and nobody wanted to have lunch with the cable guy," he remembers. So he and Britt had lunch, which eventually led to a job working for the division president of Time Warner Cable in New York. That led to Hirsch's 15-year career at Time Warner Cable, where he climbed his way up to senior executive roles and oversaw sales, marketing, customer care, and operations.
By 2015, Time Warner Cable was acquired by Comcast and Hirsch got snatched up by Starz. He moved from New York to sunny Los Angeles. "If you want to progress and build a career, you have to be flexible and see where the opportunities are," he says.
Hirsch says he often gets calls from young Tuck alumni looking for advice. Even though his first job out of business school turned into 15 years with the same company, he says your first job shouldn't be the end point. "My advice is get a job where you can get real operating experience. The more you know how to execute things well early in life, the better you'll be served," he says. "Your first job out of school is not going to be the be all, end all. Think about where you want to be in the third job and find a first job that helps you get there."