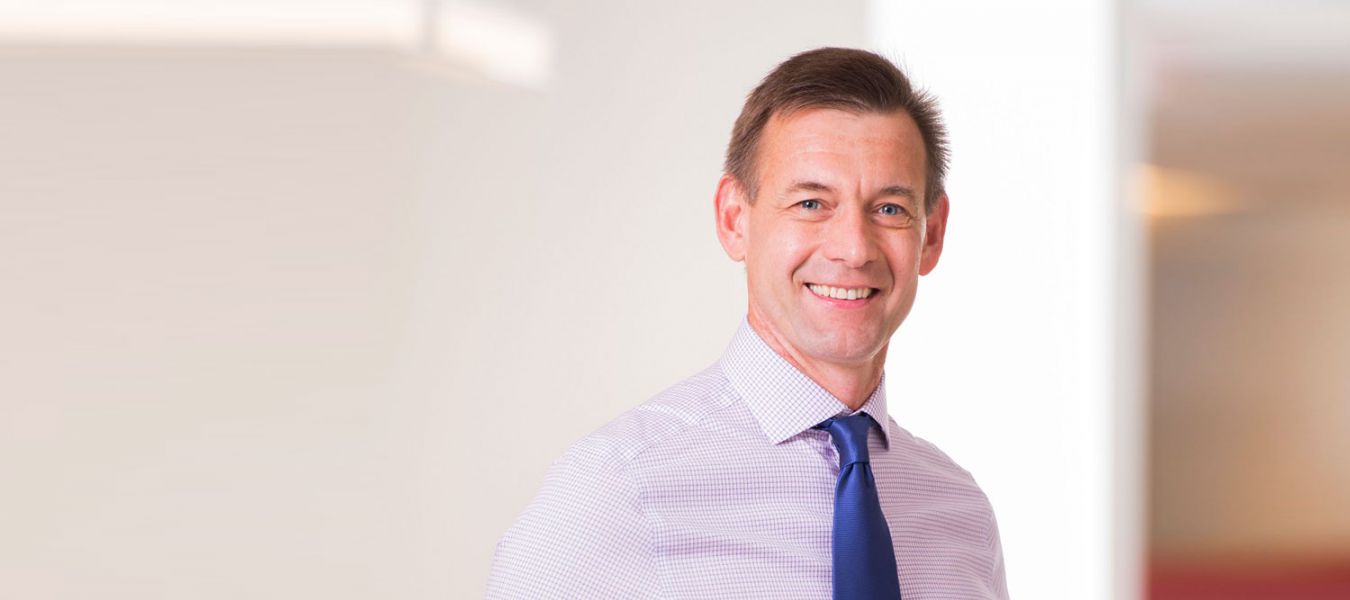 T'01
Andrei Belyi
VP, Latin America and the Caribbean, TechnoServe
This job combines the best of the private-sector approach to the beauty of making the world a better place for millions of people who are not as fortunate as we are.
For two decades, Andrei Belyi T'01 had an international career in investment banking and consulting.
A native of Russia, Andrei worked in the Latin America corporate finance department of Credit Suisse First Boston, then he was part of the team that opened the São Paolo office for Morgan Stanley, and after Tuck, he worked for Bain & Co. in Australia before setting up his own independent advisory boutique in London. Six years ago at the age of 44, he pivoted his career into international development by joining TechnoServe, a Washington, D.C.– based international nonprofit that provides business solutions to poverty by working with enterprising people in the developing world to build competitive farms, businesses, and industries.
As the vice president for Latin America and the Caribbean, Andrei, who also sits on the Tuck Latin American Council, leads TechnoServe's mission in 11 countries, with a combined staff of over 400 people implementing 27 programs with a $20 million annual budget.
In his own words, Belyi weighs in on working in international development.
If you think about the bottom-of-the- pyramid producers around the world—the small farmers and entrepreneurs—they're frequently excluded from formal economies. They lack access to business skills, capital, and formal marketing channels. TechnoServe worked with nearly 500,000 small holder farmers and small business owners globally in 2017 across 30 countries, helping them do things like increase productivity of their farms, improve business management skills, access better markets to get better prices, and access finance to grow their farms and enterprises.
We support our work through fund-raising efforts across many public and private donors around the world. A lot of our funding comes from the U.S., Canadian, European, and local governments and multilateral development banks, but we also work with international corporations that source commodities in emerging markets. Companies like Nespresso, Coca- Cola, and Walmart want to include small producers in their supply chains, but also ensure quality and consistency in the products. It's a win-win situation when we can help corporations achieve that while also helping small producers sustainably increase their incomes.
What I find in this industry is there's a great need for professional management: how we think about strategy and resources, how we design programs, how we motivate staff to achieve sustainable results for our beneficiaries. TechnoServe is a mission-driven organization, not a profit-driven one, but there are always elements of professional management and leadership that really matter to achieve results expected by our donors. And it's even more important in our organization that is quite decentralized and field-oriented. This environment combines the best of the private sector approach to the beauty of making the world a better place for millions of people who are not as fortunate as we are.
Some 95 percent of the coffee producers in the world are small farmers, and the same is true of cocoa and cashew producers. These crops are almost all grown on small plots of land by people who have little money to invest in their farms. There's a huge opportunity to create value in these sectors through productivity and product quality improvements. Many U.S. and European consumers now want to know the story behind the coffee they're drinking and the chocolate they eat, willing to pay healthy premium for these products. But they also want to know that what they purchase is grown sustainably without harming the environment. We help create incremental economic value in these chains and direct a higher share of this value to small producers.
What motivates me most is when I visit the field, talk to our beneficiaries, and see how our work impacts their lives and the lives of their families. These meetings, these touch points and conversations, are a favorite part of my job. That extra income we help small producers and business owners generate translates into better diets for their families, school fees for their children, and savings to re-invest in their farms. Our impact is tangible and I can see it through many individual stories.
Small actions have big consequences.
I once met a Mexican farmer near Puebla who grew vegetables on a rented acre of land. We provided him and other farmers in this community the technical assistance to be able to sell directly to Walmart Mexico. Before he joined the program, he was struggling to survive and was forced to go to the US illegally to look for work. He cried as he told us about his dreadful experience of walking for two weeks across the desert to reach the border and almost dying. Now he feels happy and accomplished as he is a small supplier to Walmart and he can have a dignified life, is able to provide for his family in his community, where he wants to be.
When 30-year-old post-MBA graduates ask me if they should consider a career in international development, I say, "Certainly, but not right away." Don't rush. Get your experience in the private sector. Understand how to create business value and get results for your teams and your clients, but then consider how to use those skills and experience later in a professional career to dedicate to international development. There is a lot of demand in this industry for people with strong business and management skills, and it comes with great job satisfaction and meaning in serving others.