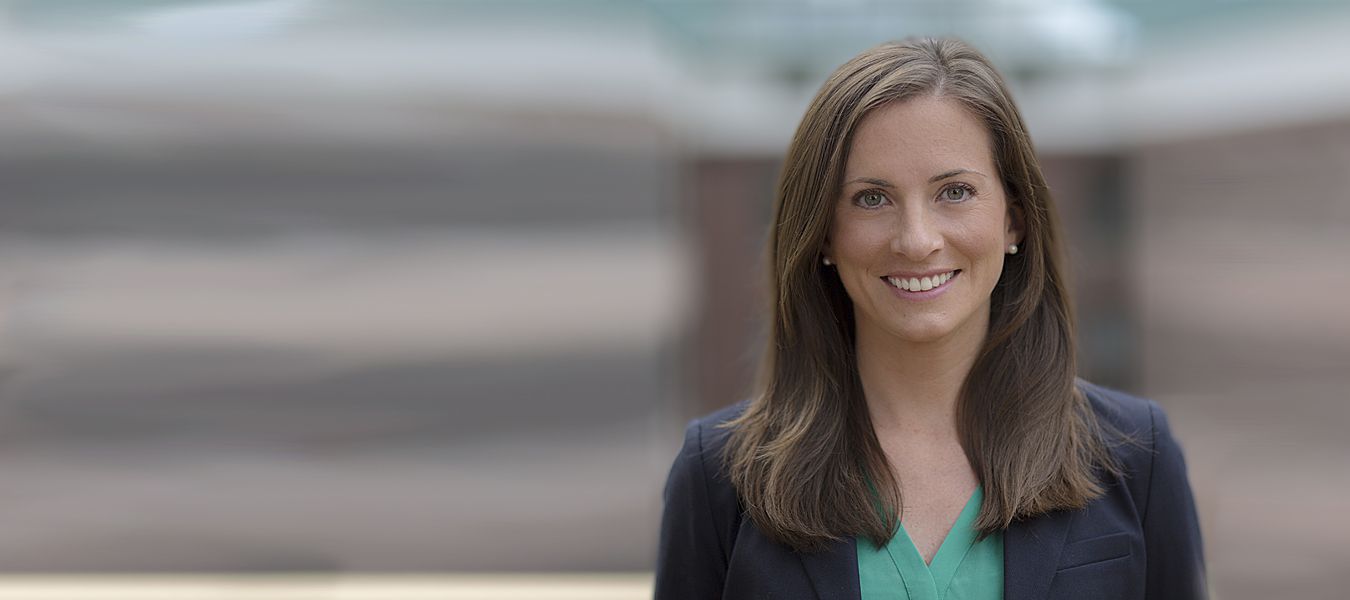 T'11
Alison Elworthy
SVP of Customer Success, HubSpot
Employees should be thinking as CEOs and making decisions autonomously, and being a great CEO means solving for the customer above all else.
By Rachel Levin
After a Tuck internship with HubSpot in 2010, Alison Elworthy T'11 was offered the unique opportunity to join the then small, but rapidly growing software startup after graduation. In 2010, tech at a startup didn't have the same catchy ring to it as it does today. Elworthy was unsure what a career for a woman in tech could look like, but she took a risk that would completely transform her career.
Over the course of a decade with HubSpot, Elworthy has transitioned from marketing, to sales, to operations, gaining a holistic perspective of the functions of the entire organization. Elworthy found her groove in operations, becoming VP of operations in 2014 and overseeing the IPO when HubSpot went public.
After returning from maternity leave in 2017, Elworthy was approached to lead the Customer Success organization, a team with now over 1,000 employees. Despite neverhaving served in a customer-facing role, she accepted the challenge and became a force in building a company culture defined by putting the customer first.
We asked Elworthy for advice on how to put customers first—no matter the size of your organization.
Develop a shared mission to connect employees. 2019 was the Year of the Customer at HubSpot where the entire organization made a commitment to solve for the customer above all, bringing employees back to the mission of helping millions of organizations grow better. As a result, employees felt a stronger sense of mission. Functionally, HubSpot builds the software and systems that empowers organizations to transform the way they attract, engage, and delight customers.
It turns out the best people in the world care more about making an impact than they do about free coffee. They care about the problems they solve and the people they get to solve them with. Like our co-founder Dharmesh Shah says in the Culture Code, "whether you like it or not, you're going to have a culture. Why not make it one you love?"
Start by listening to customers. You can put a bunch of processes in place, but in order to really foster a culture that puts the customer first, you have to start with a strong and clear foundation. Last year, we recognized that in order to solve for our customers, we had to truly listen to them and then spread that knowledge throughout the company. We formed the Voice of the Customer team under the Customer Success team with the goal to collect and analyze feedback across the customer experience, hold the company accountable for taking action on that feedback and evangelizing for the customer throughout the entire company.
We also made an influential change to our executive staff meetings. Instead of focusing on operations, we brought it back to the customer. We invite a customer to every exec meeting. The agenda is driven by what the customer loves, hates, and is stuck on—and we solve it as an exec team. You can't just talk the talk, you need to walk the walk.
Feedback is the Breakfast of Champions. In a large organization, not every team is customer-facing, so it's important that you're sharing customer knowledge and feedback throughout the entire company. We do that proactively in a few ways. The first is that we invite a customer to our quarterly company-wide meetings and host a Q&A with them where we ask them what's working, what isn't, and to 'score us' on how we're living up to our Customer Code.
We've built a Customer Advisory Board which is a group of 15 HubSpot customers with varying levels of expertise and experience working with our software who have committed to act as a trusted advisor sharing feedback and exploring strategies to help us grow better. We really lean on this board before making any big changes.
Additionally, we developed a program called Customer Roadblocks. Our front-line employees have hundreds of interactions with customers every day, and we receive endless feedback. Feedback is incredibly valuable to HubSpot's continued growth and development so we need to not only encourage our customers to give us feedback, but also have internal processes of getting that feedback to the right individuals so that we can act on it. Anyone can log a Roadblock. We take this customer feedback, and we work with our product team to address the issues with the product. A lot of my work has been partnering with the product team directly. How do you bring the folks on the front lines with customers closer to the entire business to understand what they're hearing?
Accountability matters. You need to hold everyone accountable when making a cultural shift. In 2019, every single team at HubSpot had a "play" tied to putting the customer first. Every team, therefore every individual, had metrics to ensure the customer was at the center and everyone is working under the same shared mission. Structures were built so that every team is able to map how their role achieves that for the company. Everyone can visualize the impact of their role, and how it ties to the entire organization and our larger mission.
Customer > Team > Individual. We developed this framework as a foundational hierarchy in our Culture Code: customer before team before individual. A myth out there is that customer-first means employees come second. We actually think the opposite. Our core values emphasize autonomy, transparency, and flexibility and because we are gathered around a shared mission, employees are trusted to engage in productive decision making. Employees don't feel second because they are a part of building this global mission and they see where their puzzle piece fits. We say employees should be thinking as CEOs and making decisions autonomously, and being a great CEO means solving for the customer above all else.