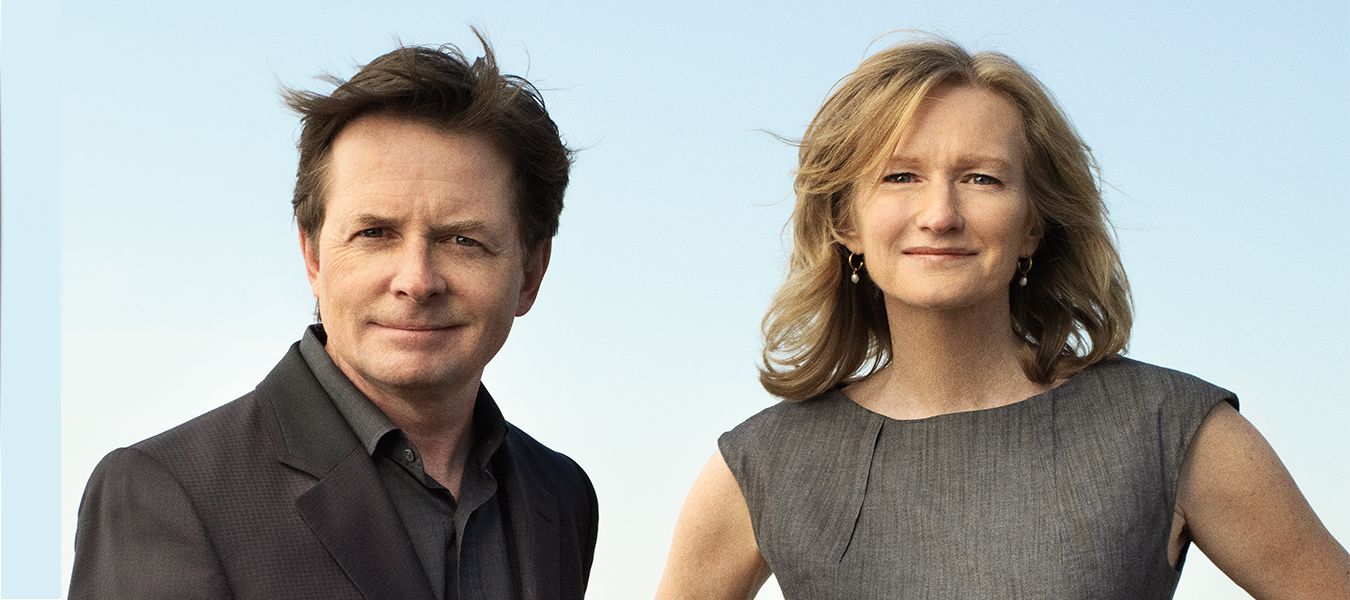 T'86
Debi Brooks
Co-Founder, Executive Vice President, The Michael J. Fox Foundation for Parkinson's Research.
If you do something with your capital that is smart, but that no one else is willing to do because of the risk-and-reward profile, you're actually making a real contribution to the sum of the parts.
Debi Brooks T'86 didn't set out to become a leader in the fight against Parkinson's disease. She didn't know anyone with Parkinson's, and had no background in medical research. But she recognized a unique opportunity to make a difference. "I was really drawn to the idea of starting something from scratch with far better than average ingredients," says Brooks, co-founder and executive vice chairman of The Michael J. Fox Foundation for Parkinson's Research.
In 1998, television and film star Michael J. Fox had gone public with his diagnosis of young-onset Parkinson's disease. Two years later he announced that he would leave his role in the hit sitcom "Spin City" to promote Parkinson's research. He had decided to start a foundation to help search for a cure, and wanted someone with a business background to help him build it.
Brooks, who was transitioning to the nonprofit world after nine years on Wall Street, heard about the job from an old Goldman Sachs colleague on a Sunday, and interviewed with Fox that Thursday. Afterward Fox followed her into the elevator at the old Bear Stearns building, like one of the hard-charging characters he plays on television.
"He came and stood next to me and said, 'Do you mind if I ride down with you?'" Brooks recalls. "We went outside and talked for another half hour, and he said, 'You're the one. You have to do this.'"
The following Monday morning she set up a desk in an empty corner of the "Spin City" production offices, and went to work.
With Fox and others, Brooks turned those promising ingredients into the organization that The New York Times hails as "the most credible voice on Parkinson's research in the world." The Michael J. Fox Foundation has now funded more than $400 million in Parkinson's drug development. It is the largest nonprofit supporter of Parkinson's research in the world.
Brooks served as the foundation's CEO for more than seven years before transitioning to her current role as executive vice chairman. Under her leadership the foundation has earned a reputation for efficiency, consistently directing about 90 cents of every dollar to core research. Brooks is proud of that figure, but cautions that it is a superficial measure of the organization's effectiveness.
"The question I tell donors they should ask me is not, 'What's my ratio?' Its, 'What do I do with the 90 cents?'" she says. That is often the point in the conversation when donors, who may have assumed that Brooks is a lawyer or physician, recognize that she trained in business. "That gets to the core of why people support us, particularly our largest donors," Brooks says. "Tuck gave me the tools to think this way."
From the beginning, Brooks didn't see the role of the Fox Foundation as funding research. She saw its mission as accelerating the development of new drugs through the research it funds. That means employing a strategy that complements the better-capitalized efforts of government and the pharmaceutical industry.
Often, the Fox Foundation will support basic research that has great promise, but more risk than others are willing to accept. "If you do something with your capital that is smart, but that no one else is willing to do because of the risk-and-reward profile, you're actually making a real contribution to the sum of the parts."
Recent "de-risking" successes include a new inhaled delivery of levodopa—the gold standard in Parkinson's treatment—that is being developed by Massachusetts biotech firm Civitas. Following positive early-stage clinical testing results funded by the foundation with grants totaling approximately $1.3 million, the company raised $38 million in follow-on venture capital funding for the next stages of development. Another promising treatment discovered by a team at Vanderbilt University was nurtured through early development with Fox Foundation funding of about $5 million. From there, Vanderbilt secured a partnership with Bristol-Myers Squibb for the next stages. (Both approaches remain in active development, with the potential for patient relevant results in the next two to three years.)
"At the Fox Foundation, we look for novel approaches to accelerating new therapies," Brooks says. "Whether it's taking a risk on a new drug or delegating resources to foster collaborations, we know we can move the dial—and it's a result of this mindset that we're seeing the best drug development pipeline in decades."