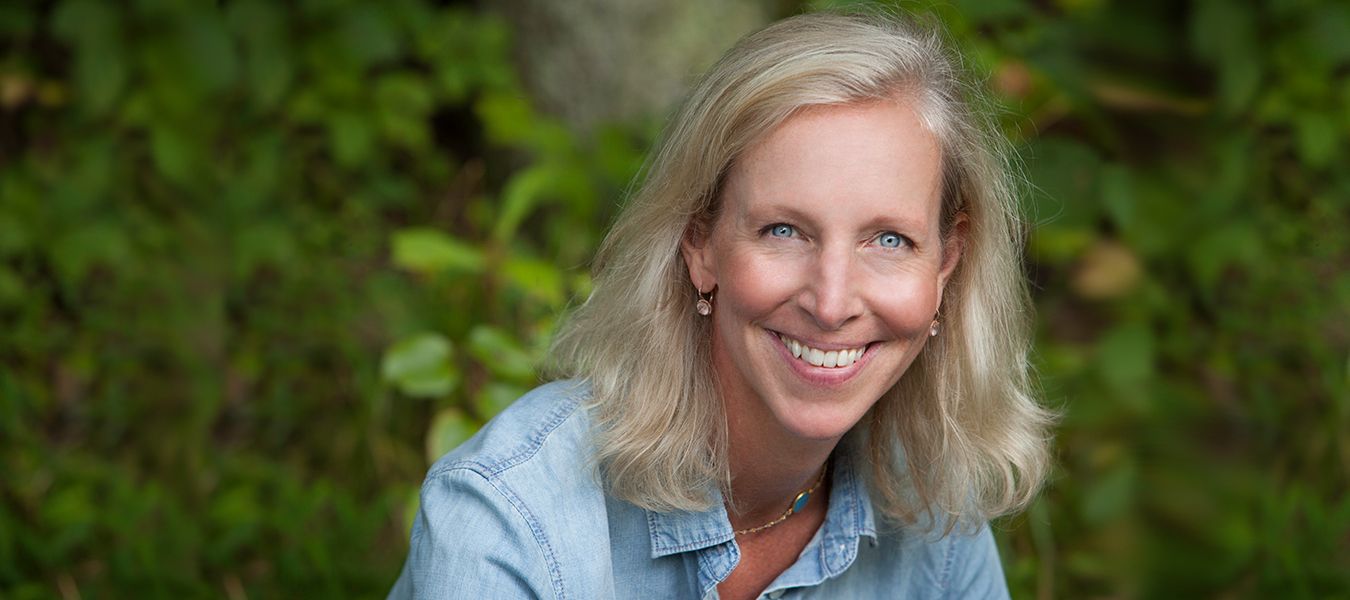 T'99
Mary Humphrey
Former CEO, Jane Goodall Institute
It's a great gift to have the chance to use all the things I learned at Tuck—and the career it set me up for—for something I really care about.
Mary Humphrey T'99, CEO of the Jane Goodall Institute, still remembers the first time she met a chimpanzee. It was May 2012 and she was visiting Tchimpounga Chimpanzee Rehabilitation Center, a sanctuary in Pointe Noire, Republic of Congo, for young chimps orphaned by bush-meat hunters. One new arrival, a baby girl named Anzac, had a severed left arm and weighed barely six pounds. Looking into her large eyes, Humphrey saw something that surprised her. Anzac's personality and heart shone through. At that moment, Mary realized the same thing that her boss, the legendary primatologist Jane Goodall, discovered so many years ago. In Anzac, Humphrey saw a sentient being who she could relate to.
"Chimps are profoundly intelligent and cute and dangerous all at once," she says. "It's really easy to think of endangered species from a detached, clinical point of view, but then you see one for real and you get a deep sense of just how much like us they are. We need to protect them."
Since her childhood in Ohio and London, Humphrey always loved animals and the outdoors, so to those who know her, it's hardly surprising that she ended up running a conservation nonprofit dedicated to protecting great apes. But her path there, she says, was something you could never plan.
After Tuck, Humphrey pursued a career in technology, spending more than four years as executive director of e-commerce strategy and development at AOL. As she learned invaluable lessons about the trade, a question lingered in her mind: How do you take a deep understanding of business and technology and use it for the public good?
Over the following years, that question guided Humphrey toward work in program strategy and development, project management, and marketing for companies with an increasingly social ethos: Third Age, a healthy-living media company; Revolution Health, which offers online health-information services; and ePals' In2Books, a childhood literacy program. After consulting for the Jane Goodall Institute, she took a full-time position there as vice president of strategic marketing in 2011. About a year and a half later, she stepped up as CEO.
Since then, Humphrey's tech background has helped her guide the organization to become a leader in applying technology to take conservation to scale. (One of the nonprofit's geodesign programs is helping African villagers map their lands and manage their resources.) And her business experience has helped her establish a sustainable financial platform, which allows staffers to focus on what they do best: develop successful field programs.
"It's a great gift to have the chance to use all the things I learned at Tuck—and the career it set me up for—for something I really care about," she says. One of the initiatives her work makes possible is Jane Goodall's Roots & Shoots, a global youth-engagement program that inspires young people to take action in their local communities. These activities take place in environments as different as New York or the Republic of Congo, where children walk miles each day to water trees for chimpanzee habitat and others film a wildly popular television show about an animal-saving superhero.
Another positive development: At Jane Goodall's 80th birthday party in 2014, the organization raised enough money to complete construction at Tchimpounga, which will allow orphaned chimps to live in a larger, wilder landscape. In conservation, the news isn't always encouraging, but Humphrey's natural optimism and the organization's victories along the way sustain her devotion to what she calls the unglamorous but critical strategic and operational management of the organization.
This past summer, Humphrey returned to Congo to survey progress at the rehab center where she again spotted Anzac, the orphan who once struggled to survive. "I'm here to tell you I went and visited that chimp and she is climbing and healthy," says Humphrey from her office in Washington, D.C. She then pauses to reflect. "You know what? It is all so worth it."