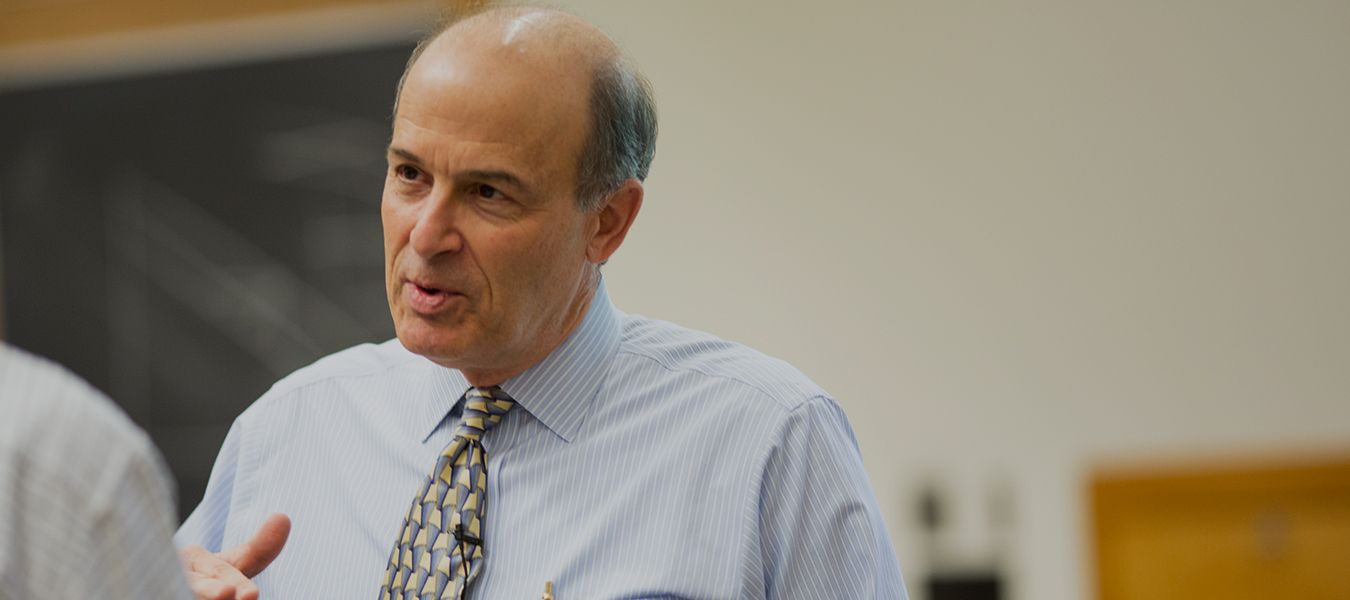 T'75
David Chemerow
CFO, comScore, Inc.
Advertising is becoming targeted. The days are long gone when somebody would say, 'I'll run a Coke commercial for everybody.'
Whether you channel-surfed through the ads while waiting for "Jersey Shore" to resume or ordered the jumbo popcorn bucket at the opening of the latest "Twilight" installment, chances are good your actions were being tracked in a giant database.

And chances are good the massive database was operated by Rentrak Corp., the leading provider of media measurement data to the movie, television, and online video industry. Rather than sampling a small subset of viewers and extrapolating results, Rentrak is betting that counting what happens on every device is the future of audience analysis.

"When you measure it all, you have it all," said David Chemerow D'73, T'75, chief operating officer and chief financial officer at Rentrak. Chemerow gave a talk to Tuck students on November 8 entitled, "Precisely Measuring Movies and TV Everywhere." The talk was part of the Britt Technology Impact Series sponsored by Tuck's Center for Digital Strategies.

"Advertising is becoming targeted. The days are long gone when somebody said, I'll run a Coke commercial for everybody," Chemerow said.

Rentrak is challenging media-measurement giant Nielsen by using billions of bytes of data from television set-top boxes, movie ticket offices, and online video sites to provide census-like data, Chemerow said. Studios, television stations, and advertisers use the data to learn more about how people consume entertainment.

Through agreements with large cable and satellite television companies, Rentrak is able to gather second-by-second data on what people watch in ways that were unthinkable a generation ago. For example, advertisers can be told at which precise screen shot people changed the channel away from their commercial.

With data from 20 million televisions in 8.5 million households, this allows for much more finely grained analysis of television-watching behavior than Nielsen, which uses survey methodology of 19,000 households nationally and reports watching behavior in 15-minute increments.

An individual's watching behavior can be cross-referenced with other data about them—like their credit score, car ownership, and supermarket discount card information—giving companies a precise snap-shot of viewers' buying behavior, Chemerow said. For example, a General Motors' dealership in Dallas can learn what shows in its television market are most heavily watched by owners of older Ford pickups, and target their advertising accordingly.

Measuring detailed viewing habits in millions of households requires massive computing power. "We process more data every day than the three credit card companies combined," said Chemerow. "We're the epitome of big data."

In the movie industry, through agreements with 99 percent of the cinemas in the U.S., Rentrak can gather information on ticket sales by location, movie, and show time and deliver it within seconds to the studios. This can help companies save millions, said Chemerow. For instance, Rentrak was able to advise Warner Brothers that one of its installments in the "Harry Potter" film series was sold out in advance for the next week. The move allowed the studio to kill $20 million in advertising.

Rentrak is looking overseas for further growth and plans to begin measuring movies-on-demand consumption in Spain and television viewing habits in China.

The biggest challenge for the $90-million-a-year company is ensuring it can deliver results to customers from the massive amounts of data it gathers. "We're in a mode now where we've got to execute right now," Chemerow said.
—November 14, 2012