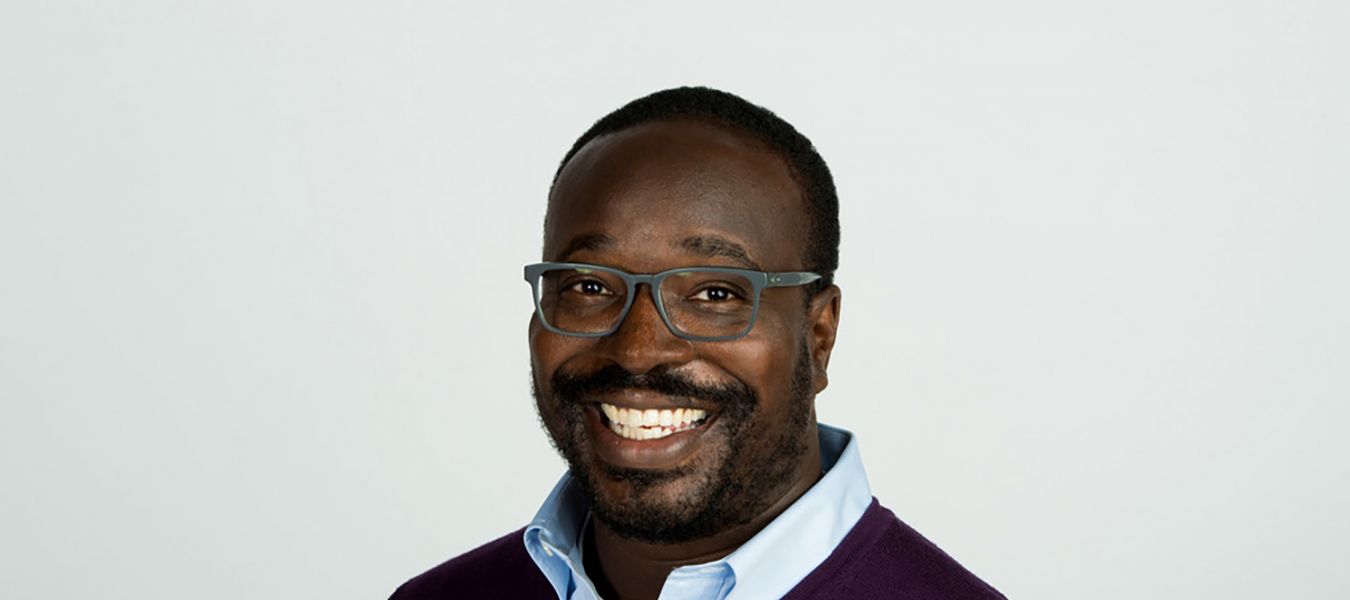 T'99
Alex Smith
Finance Manager, Programming and Ad Sales, ESPN
Through Tuck, I've learned that it's about the journey, not the finish line.
It was the spring of 2003 when Alex Smith T'99, got a call from a fellow Tuck alumnus, Eric Fleming T'92. Smith grew up down the street from Fleming's father in Oak Park, Michigan, likely delivering newspapers to his dad's front porch on his paper route.
Fleming was calling to tell him about a job opportunity at ESPN, where Fleming worked. The recommendation ended up landing Smith a job as a financial analyst at ESPN's headquarters in Bristol, Connecticut. It was a major turning point in Smith's career.
After graduating with a degree in accounting from the University of Michigan in 1993, Smith worked for two years in public accounting, followed by two years in the private sector. When he decided to enroll in business school, he landed at Tuck, because, as he says, he wanted a smaller environment, a place where he was "the number one customer."
At Tuck, he took a lot of accounting and finance courses, but he says he learned even greater skills beyond finance. "The school was very good at working on problem solving," Smith says. "A lot of what we did was trying to frame the debate for our business partners. You're trying to lay it out and say, 'We're at Point A and we need to get to Point B.' You're doing case after case to solve problem after problem."
Smith got more than just an MBA in Hanover. His first year there, a friend suggested he meet a woman who worked in undergraduate admissions. "You should really meet Christine," his friend had said. He did and the two later married and had a son, now aged 13. Smith's a proud hockey dad now.
After graduating from Tuck in 1999, he dove into the investment banking world, working for a number of firms. He's always been a sports fan ("I've got a team in every league and every sport," he says), so when the call came about the job at ESPN, he jumped at the chance.
Smith's been with ESPN for 14 years and now works as a finance manager, working with the programming department and the ad sales department on deals related to Major League Baseball, Major League Soccer, The Masters Golf Tournament, UEFA Football League, Little League World Series, and IndyCar.
"I look back at my time at Tuck really fondly," he says. "Through Tuck, I've learned that it's about the journey, not the finish line."