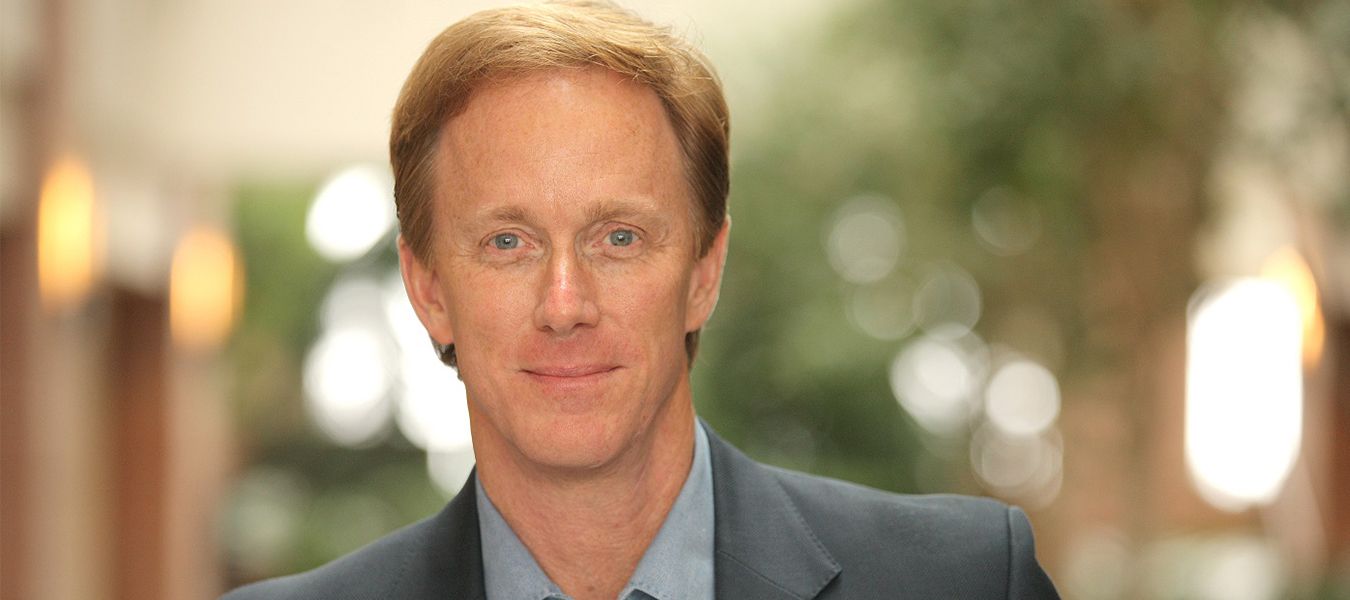 T'95
Roger Lynch
Global CEO, Condé Nast; former president and CEO, Pandora; former CEO, Sling TV, L.L.C.
You have to be a risk-taker who has tolerance for ambiguity. You have to be willing to step into the breach, not knowing all the answers but having confidence that you'll figure it out along the way.
Disruption doesn't scare Roger Lynch T'95. Since leaving Tuck, he has headed three industry-changing companies, including Chello Broadband, the first and largest broadband operator in Europe, and Video Networks, which pioneered Internet Protocol television (IPTV). Now the CEO of Dish Network's Sling TV, a next-generation TV service delivered over the Internet—think the Netflix of live TV—Lynch continues to innovate and thrive at the intersection of media, technology, and developing new markets.
Why is Sling TV an idea whose time has come?
Millennials are not subscribing to pay TV at the same rate as generations before them. There are a couple reasons for that. It's very expensive—the average pay TV bill is over $90 a month. Also, there are more alternatives, whether it be Netflix, Hulu, or even piracy. Most importantly, the traditional pay TV model is inconsistent with how millennials consume other content. If you think about how they use a service like Spotify, where their music goes with them on their mobile device, it's significantly different than calling a provider, signing a two-year contract, and scheduling an installer to put wires all over the house. We wanted to create a service that really matched more with how they consumed music and services so Sling TV delivers live TV like ESPN, Disney Channel, TBS, TNT, and AdultSwim with a whole new model. You can subscribe or cancel any time. There are no commitments, contracts, or installers.
What does it mean to you to disrupt the TV industry?
I actually think the TV industry has already been disrupted itself and we're just stepping in, trying to take advantage of it. What I mean is that all the pay TV operators are largely selling the same product. That worked for many years but we've reached the price point now where traditional pay TV is not really reaching the portion of the market that it used to. The structure of the industry has really caused the beginnings of a disruption that has created the opportunity for a service like this. That said, we're not trying to replicate the traditional pay TV service over the Internet. I think that would be a mistake.
As CEO, how do you stay creative and bold when the stakes are as high as they are for Sling TV?
You fundamentally have to be a risk-taker who has tolerance for ambiguity. I remember learning that term at Tuck and not really understanding what it meant then, but I understand it well now. You have to be willing to step into the breach, not knowing all the answers but having confidence that you'll figure it out along the way. It's finding the right balance of pushing the envelope, pushing your team, being aggressive, being entrepreneurial, and taking appropriate risks.
How did Tuck prepare you for your career?
Tuck not only gave me the basic skills for business, but it also helped prepare me to analyze and solve problems from a strategy standpoint. Another important thing is the connections that I made at Tuck, from fellow students to professors. I still rely on and reach out to them.
What keeps you passionate about your work?
I love exactly the point in the development of the business where I am now with Sling TV. We've actually been building the capabilities for years, but now it's the final unveiling and we're seeing tremendous consumer interest and uptake of the service. That really gets me going. I love to come in every day and look at the numbers and see how we need to adjust things. Even though everything's fantastic right now, there are always going to be tough times, too. In this business, you have to make decisions without all the facts and information and really trust your gut. I like living on the edge like that.
How does your personal life impact your professional life?
I have three kids who are now millennial age. They help inform my thinking and I bounce ideas off them all the time. Our two oldest were actually with us while we were at Tuck—my wife and I got married very young and had children right away—so I'm glad I can use their advice today because they're exactly the demographic we're targeting. They love what I do.
*This article originally appeared in print in the spring 2015 issue of Tuck Today magazine.