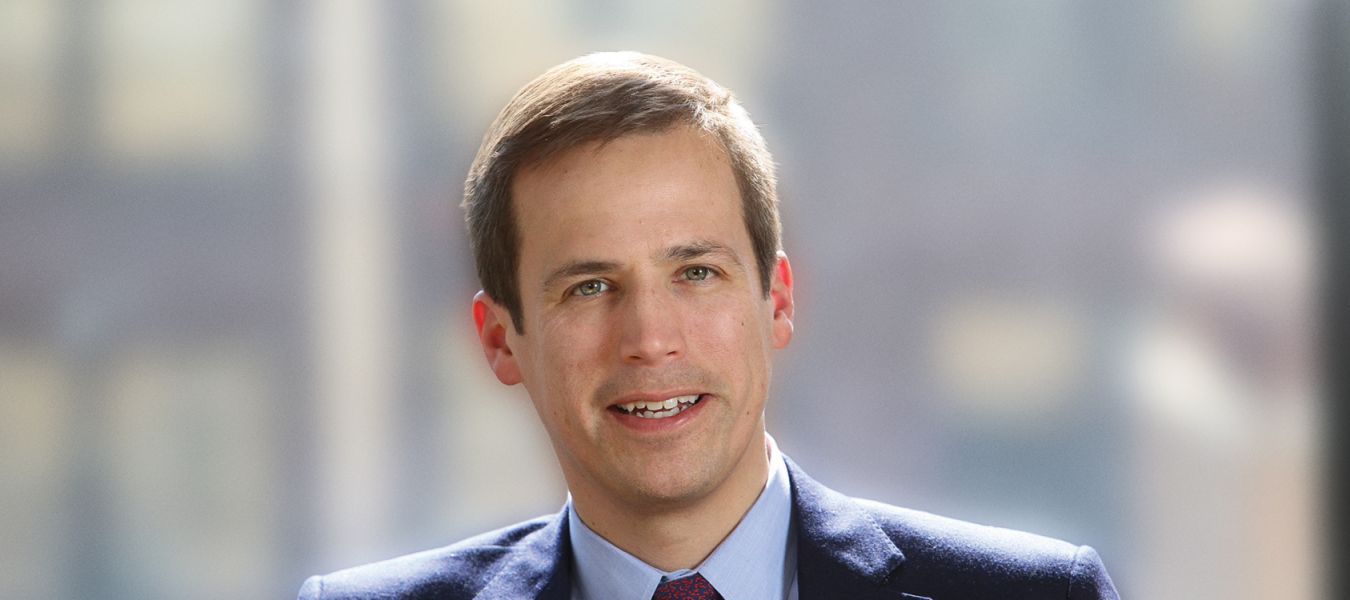 T'01
James "Jim" Lindstrom
CEO, Assurance Global
Tuck challenged me to understand businesses beyond what we see in the spreadsheets—culture, incentives, negotiations, ethics. These are areas of focus that, when combined with solid investment practices, can generate value for our clients and shareholders.
Investing and reading annual reports is an unusual passion for the son of a nurse and a small businessman in Buffalo, New York, but in high school Jim Lindstrom T'01 had a curiosity about what made exceptional businesses tick. By spending hours reading annual reports and landing internships in the investment industry while at Colby College, Jim learned that CEOs not only need operational expertise, but also need appropriate capital allocation skills.
"I appreciate the power of operational leadership with an investment mindset," says Lindstrom, now the CEO of Providence Service Corporation, a publicly-traded holding company of technology-enabled service businesses with almost $2 billion in revenue. After Colby, Jim joined CS First Boston's investment banking group, where his mentor then recruited him to ChiRex, a pharmaceutical outsourcing company which had just IPO'd. "I was 22 years old, using my investment skills in an operational setting to build a company that had just gone public," Lindstrom says.
Some weekends Jim would drive up to Hanover, where two of his close friends were at Tuck. "Tuck's culture of teamwork and healthy competition, resonated with me," says Lindstrom, who enrolled with the Tuck '01 cohort. "While I had basic management and finance experience, at Tuck I expanded on areas outside my financial skill set. The Tuck curriculum challenged me to explore operations, incentives, organizational structure, negotiations and ethics, all of which are crucial to lead an international, diverse and high performing set of businesses."
After Tuck, his mentor from ChiRex recruited him to serve as CFO of Centrue Financial Corporation. This eventually led his career back to finance at Centrue's largest shareholder, Tontine Partners, a $1 billion+ investment firm at the time.
At Tontine, Jim dug into operational details, walking plant floors and evaluating company cultures, areas which provided a multi-dimensional perspective on the potential of an investment. Jim learned to stay lean, disciplined, and to keep an independent, value-investment mindset. "After joining a Tontine portfolio company, IES Holdings, as CEO, we focused our resources on our clients, strongest leadership teams and best business models," Lindstrom says. IES' share price quadrupled under Lindstrom's leadership.
"At Providence, which is mostly health care focused, we have shifted our resources to provide our teams with the tools to drive exceptional performance for our clients year after year," Lindstrom says. After repositioning Providence since taking the CEO role in 2015, Lindstrom is looking to invest in and build additional health care and business service companies with $500 million in financial capacity. In today's increasingly interconnected global economy and ever changing health care sector, Providence is well positioned to generate value for its shareholders and clients.