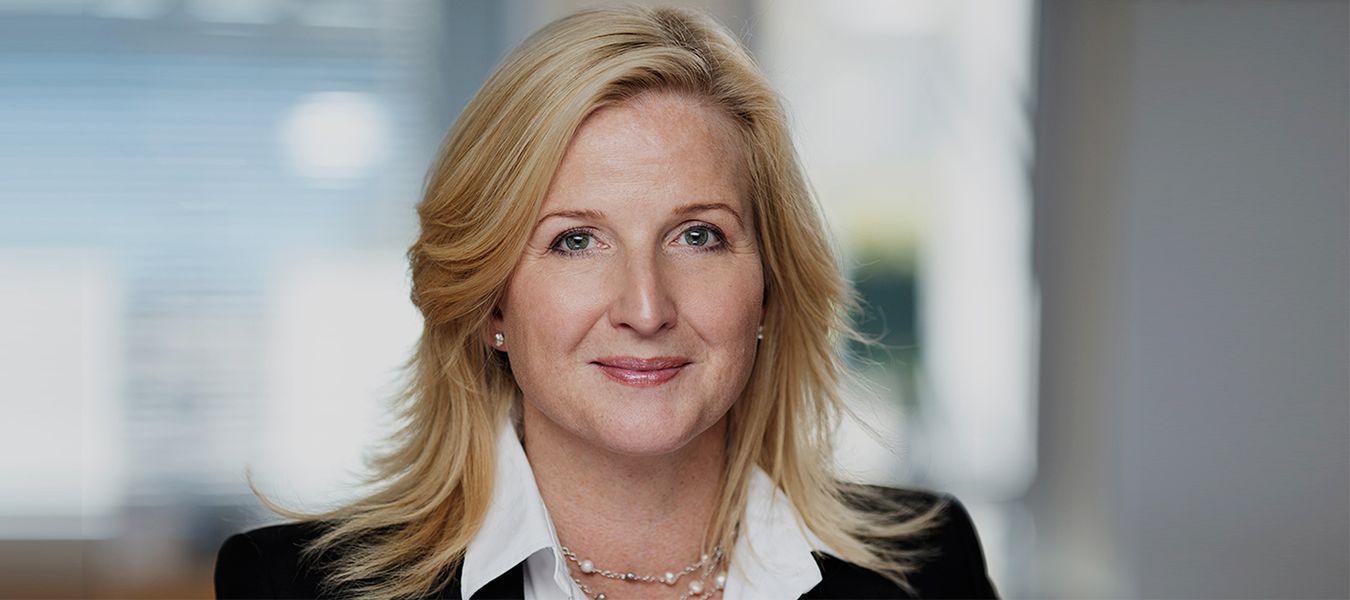 T'93
Kathryn Baker
Owner and chairwoman, Lakeside AS; Executive Board Member, Norges Bank
I love being able to work through a board position to develop strategies, work on critical issues, and create value.
Kathryn Baker is a true expert on boards of directors. She has served on more than 20 of them over the last 16 years, ranging from oil and gas companies to Norway's Central Bank to Tuck's own European Advisory Board.
How did you transition from private equity to your current role?
As I approached my 50th birthday, I decided I wanted to be doing something else. I wanted more independence, flexibility, and a change of scenery. I had started to do some angel investing on the side for fun, and I put out some feelers about new board positions. I negotiated with my partners to sell my share of Reiten and I set about building up a portfolio of board roles outside my private equity setting. Now I sit on the boards of the Central Bank of Norway [Norges Bank], as well as five listed companies, serving as chairman on two of them.
What is your role at Norges Bank?
The role of the central bank is to promote economic stability in the country through monetary policy, including interest rates, and to ensure robust payment systems. We also oversee the Norwegian Global Pension Fund—the oil fund—which is the largest sovereign wealth fund in the world at almost $900 billion. It's the people's money, and we are mandated by the Department of Finance to grow and protect the wealth for current and future generations. We have an interest rate meeting coming up, and in these times of low-to-negative interest rates—Norway is currently at 0.5 percent, which is unprecedented—you really feel the weight of your decisions. I spend a lot of time staying current on macroeconomic and central banking issues.
What do you enjoy about being on boards?
I love being able to work through a board position to develop strategies, work on critical issues, and create value. I also love a challenge, whether it's positive, like working with a fast growing company, or more difficult, like a debt restructuring. It's a fun and a heavy role at the same time. You're not the one pouring over spreadsheets at 2 a.m., but you sit clearly with a responsibility for the decisions that are made. There are downsides to it, of course. This being Norway, I don't need medical benefits, but I have no job security or extra retirement benefits whatsoever. It could all vanish overnight. It's based on reputation—period. Norway is a small country of only 5 million people, and I think I'm the only person named Kathryn Baker here. It's a small pond. Everything gets noticed and often written about in the media, for better or worse.
Having served on so many different boards, what have you learned about their role and what makes them successful?
It is extremely important to get the right balance of people who work well together and complement each other's strengths. You absolutely have to have a good chair, or the damage can be immense. The chair sets the tone and creates the atmosphere of openness. His or her job is not to have all the opinions, but to make sure the best of every person on the board and in the administration is being brought forward. A good working relationship between the chair and the CEO is also critical. In Norway, we don't allow the CEO to also be the chair; it's considered bad governance.
As of 2008, Norwegian law has dictated that boards of publicly-traded companies must have at least 40 percent women. How has that played out?
Norway is a special and groundbreaking country when it comes to equality. There is a strong focus on having a good balance of men and women in leading business roles, and the boardroom has been a priority. I was very against the 40 percent law for listed companies when it first passed in 2006. I believe it's the shareholders' right to choose their representatives, but what the law has done is to ensure that women are, in fact, nominated and able to be chosen. At the end of the day it's been a positive thing. Sweden, where I sit on a few boards, doesn't have this rule. A lot of countries thought, "What on earth?" But they now are looking at Norway quite closely. There certainly has been no damage done and it has brought fresh perspectives into boardrooms. We've yet to see gender parity trickle down to C level, but things are changing. There has been a different attitude about who your pool of candidates is. I sit on a couple boards now where women make up a majority.