T'81
Christopher Fox
Associate Court Administrator, Massachusetts Trial Court
There are different accounting standards for government, but that doesn't mean we can't have an orientation to trying to improve cost efficiency and effectiveness, to strive for better service standards.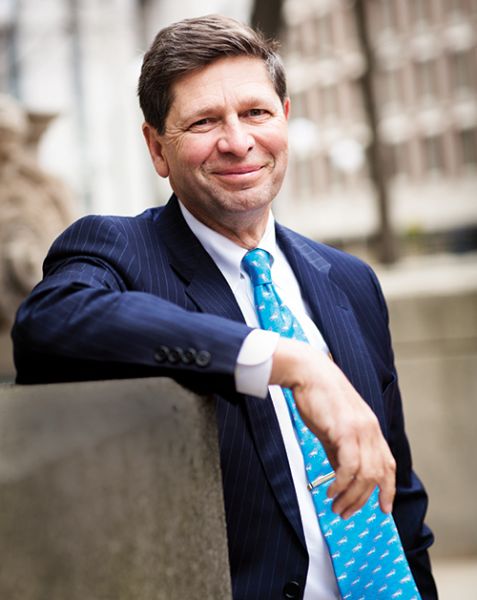 When Christopher Fox graduated from Tuck, he went to work for Goldman Sachs in Boston. For about 10 years, he was in security sales as a research liaison, which involved selling the intellectual products of the investment team to institutional clients.
Fox had a history of service in the public sector, most notably as a member of the Carter administration. He was drawn back to that realm because he wanted to serve his community and for the intellectual challenge. "It's like playing three-dimensional chess, combining policy, operations, and politics." So Fox obtained a Master's of Public Administration from the Kennedy School of Government in 1993 and began a series of jobs for the City of Boston and the State of Massachusetts, including a stint as the chief of the Bureau of Administration and Technology for the Boston Police Department. For the past four years, Fox has been the associate court administrator for the Massachusetts Trial Court, a division with 6,400 employees and a budget of $650 million.
"There are different accounting standards for government, but that doesn't mean we can't have an orientation to trying to improve cost efficiency and effectiveness, to strive for better service standards," Fox said. "Many of the things I learned in business school have applicability here."