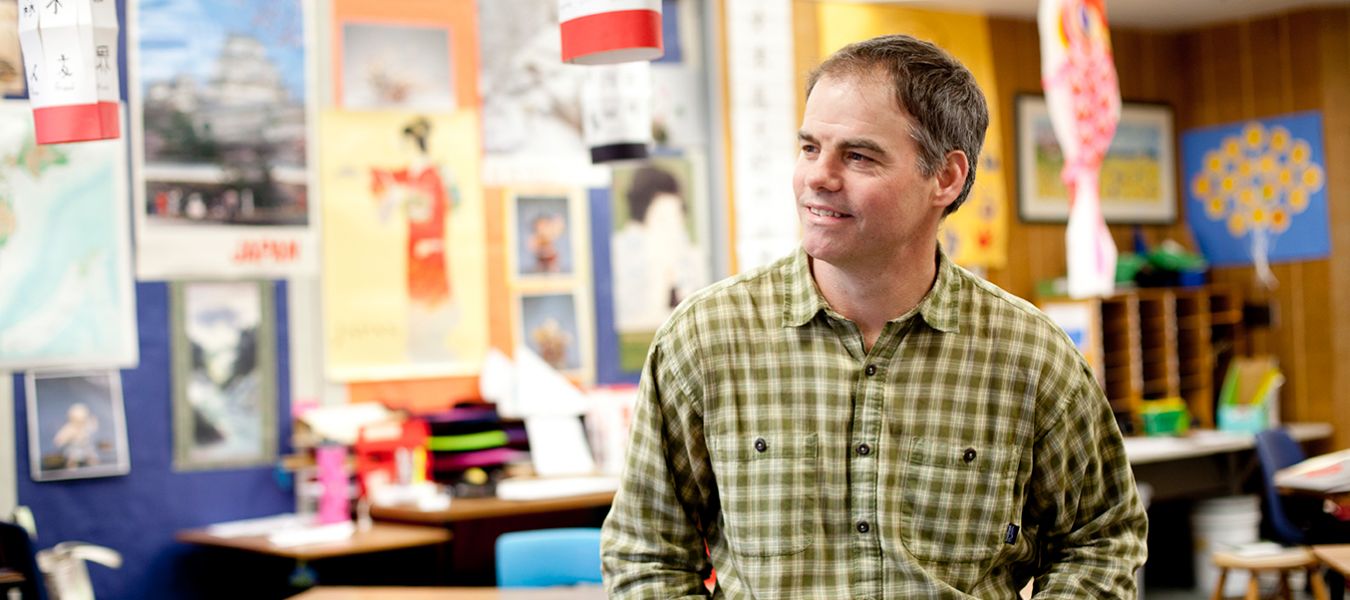 T'99
Clayton Simmers
Teacher, Bernice A. Ray Elementary School
What I draw on most in teaching is what I learned in Management Communications. Before Tuck, I didn't like public speaking very much, and now that's what I do all day.
Clayton Simmers tried a variety of jobs after Tuck. He started in media banking at Merrill Lynch in Manhattan, then moved to San Francisco to work for Excite@Home, where he saw the company's fortunes rise and fall like so many other dot-com-era businesses. When the bubble burst, Simmers and his wife Susan C. Hamill Simmers T'96 moved back to the Upper Valley, and Simmers began working in Tuck's Career Development Office.
Working at Tuck, in the education field, reminded Simmers of his first and favorite job after college: teaching English in the Czech Republic. He decided to give teaching another shot and found he still enjoyed it immensely. After a year of training with the Upper Valley Educator's Institute, Simmers obtained his teaching degree and landed a job teaching third grade at the Bernice A. Ray Elementary School in Hanover, where he has worked for the past six years. "What really drives me is making an impact on kids, helping them develop an interest in school, and seeing the light bulbs go off," Simmers said.
"What I draw on most in teaching is what I learned in Management Communications," he said. "Before Tuck, I didn't like public speaking very much, and now that's what I do all day and it's great."