T'98
Rick Cardenas
CEO, Darden Restaurants
The learning I got at Tuck broadened me so I was able to bring things to the table that other people couldn't bring.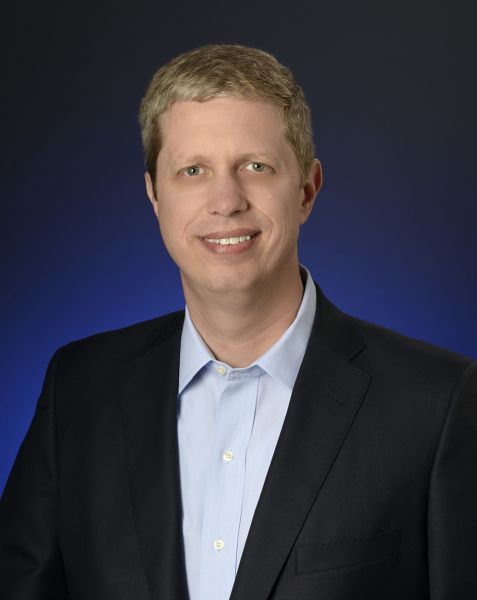 Rick Cardenas was 16 when he got his first job, bussing tables at a Red Lobster in his hometown of Orlando, Florida. He worked in the restaurant all through college at the University of Central Florida—he was the first person in his family to attend college—and he used his wages to pay for tuition.
Of course he had no idea at the time, but eventually Cardenas would climb his way up the corporate ladder to his current position as chief financial officer of Darden Restaurants, the company that, until 2014, owned Red Lobster, and still owns restaurant chains like Olive Garden, LongHorn Steakhouse, and a half dozen more. Or maybe he did have some inkling? While in college, a professor asked him about his future career goals and Cardenas answered, "I want to be the CFO of a Fortune 500 company."
Mission accomplished.
It wasn't an easy climb, of course, and Cardenas has worked in nearly every department of Darden's administrative offices along the way. After graduating from college in 1992 with a double major in accounting and finance, Cardenas worked as a financial auditor for Red Lobster. "Even though I had all this experience working in restaurants and I knew how our restaurants ran, at the time, there wasn't a lot of demand to hire someone right out of school," he says.
After a couple of years, he decided to apply to business schools. His interview with Tuck won him over. "I knew I wanted a program that was small and would let me get to know everyone," he says. "Hearing about the idyllic setting of Tuck, the camaraderie of the class, the collegial but competitive environment, the ability to learn from great people—I was sold."
During his time at Tuck, he did his internship with Procter & Gamble and worked as a graduate assistant in the school's admissions department. "I did whatever I could to help other people learn how great Tuck was," he says. When he graduated from Tuck in 1998, instead of returning to Darden Restaurants, where he was offered a job immediately, he decided to try consulting. "I decided I wasn't done learning," he says. "I wanted to know what consulting was all about."
He worked at Bain & Company, then at The Parthenon Group, for a total of about three years in the consulting business. Darden called him every year to offer him a job and lure him back. Finally, in December of 2000, Darden's recruiters called and offered Cardenas a job he couldn't refuse as an internal consultant. Plus, he and his wife had just learned they were expecting triplets. "I told them, 'I think I'm finally ready to come back,'" he remembers.
"I was a jack of all trades. I was able to take the skills I learned at Tuck and in consulting and help start and grow a new business," he says. "I was doing finance one day, technology one day, and marketing and human resources the next day. The learning I got at Tuck broadened me so I was able to bring things to the table that other people couldn't bring."
He opened and closed restaurants, brought in new staff, fine-tuned the investment analysis group, and took on brand new roles within the company every couple of years. He worked as the senior director of finance for Olive Garden, senior vice president of finance for LongHorn Steakhouse and Red Lobster, executive vice president of operations for LongHorn Steakhouse, and eventually the Chief Strategy Officer for Darden Restaurants.
"It was good for me. I like to learn a lot," he says. "I knew how restaurants ran because I worked in them for so long. What I learned as EVP of operations wasn't necessarily how to run a restaurant but how to lead people who knew their jobs better than I knew their jobs. I got to teach the people who worked for me how to be better strategic thinkers."
In March 2016, Cardenas was promoted to CFO. "I feel like I really met one of my ambitions," he says. "I love what I'm doing. I love this job. It's been a great ride so far."
He says he remembers waiting tables at Red Lobster and dreaming of being the guy who signs the paychecks and now, here he is: the guy who signs the paychecks. "This is the company I grew up with," he says. "It's a big part of the fabric of my life."