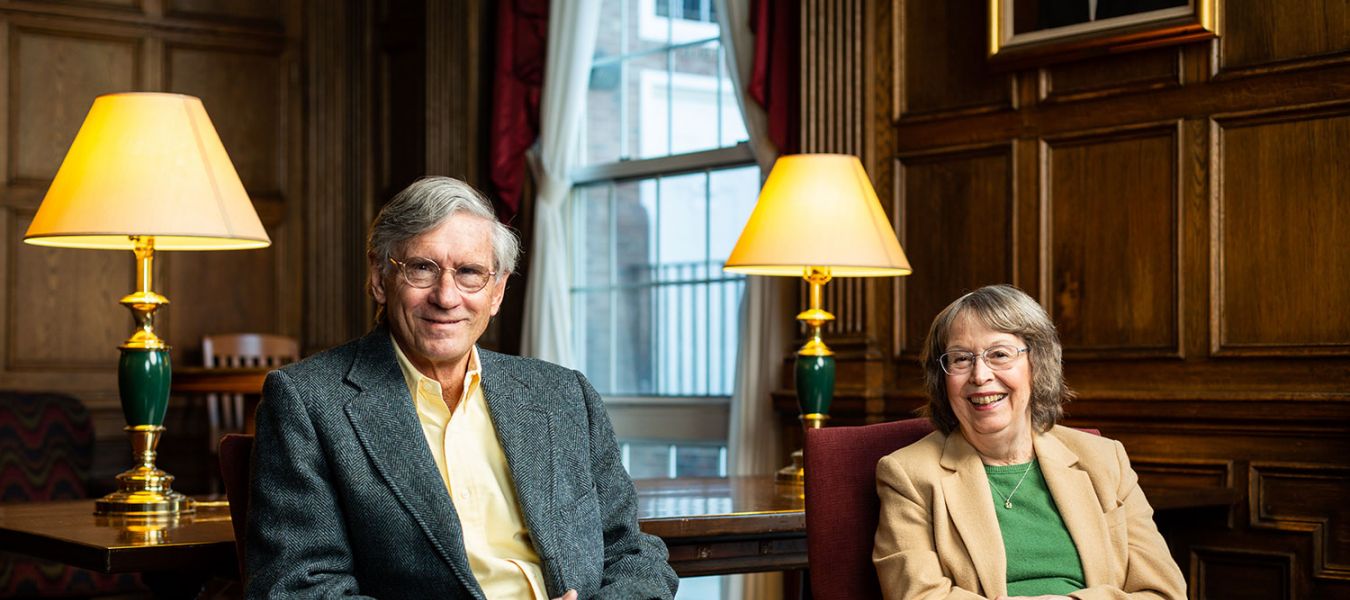 T'72, D'68, TH'69
Richard Noyes
Principal, Bartlett Associates
Tuck was a very formative period in my life. It gave me the confidence to combine my STEM, economics, and business skills to start my career.
At the time Richard Noyes T'72 was thinking about getting an MBA, the U.S. was embroiled in the Vietnam War, but Richard won the draft lottery in December 1969 exempting him from active duty. He decided to make the most of the opportunity and apply to Tuck, where he could develop his emerging interest in finance. "I was always the one who wanted to be the banker in Monopoly," he says with a laugh.
Richard graduated from Dartmouth with liberal arts and engineering science degrees in '68 and '69, like his father, Parker E. Noyes, who had also graduated from Dartmouth and Tuck in 1929 with a degree in Commercial Science, as it was called at that time.
"Tuck was a very formative period in my life that gave me new skills and advantages," says Richard, who recently made a return trip to campus with his wife Nancy. "It gave me the confidence to combine my STEM, economics and business skills to start my career."
Richard credited Tuck's rigorous courses for adequately preparing him for a successful career in accounting and finance. "A lot of the mathematical discipline, training, and test-taking I experienced at Tuck helped me greatly in the business world," he says, "and prepared me to quickly pass and earn my CPA and CMA certifications."
He also fondly remembers professors like James Brian Quinn, who taught his signature Business Strategy course with its infamous "blue eagle" surprise exams.
After graduation, Richard started out in public accounting, working his way up the ladder with increasingly larger firms and more responsible positions ultimately serving as CFO for top companies that included AstraZeneca and QinetiQ NA. After retirement he became an angel investor in a number of enterprising business startups, briefly taught finance as an adjunct professor at Bentley University, and built a small consulting practice to help small businesses as a part-time CFO.
Having settled on the coast of Southern Maine, Richard and Nancy enjoy going back to Hanover occasionally and participating in alumni events where they can engage in conversations about the future direction of Tuck.
As for the next generation of Tuck graduates, Richard believes TuckGO, Tuck's global learning program, will help students develop leadership skills to navigate the myriad cultures, economies, and markets that make up the global economy.
"I think there's a need for Tuck to cultivate business leaders who are aware of the role that government has on society: balancing support for capitalism and reasoned regulation,"
Richard is an active donor to Tuck campaigns, and sees participation almost as an "obligation" for Tuckies. The skills and advantages they acquired in their two years at Tuck, along with their motivation and drive allowed them to succeed in business or their other chosen occupations and accumulate wealth. By embracing active and generous philanthropy, Tuckies can participate in responsible "redistribution" of their wealth.
Thanks to support from generous donors like Richard who want to help secure Tuck's place as a leader in graduate management education, Tuck recorded an astounding $43.4 million in gifts during fiscal 2019—the second highest annual amount ever.
Visit The Tuck Difference: The Campaign for Tomorrow's Wise Leaders for more information on the campaign.