T'07, Geisel'08
Si France
Founder & CEO, WelbeHealth
It was at Geisel that I developed this sense of calling to follow in [doctors'] footsteps. And when I came over to Tuck, I learned how.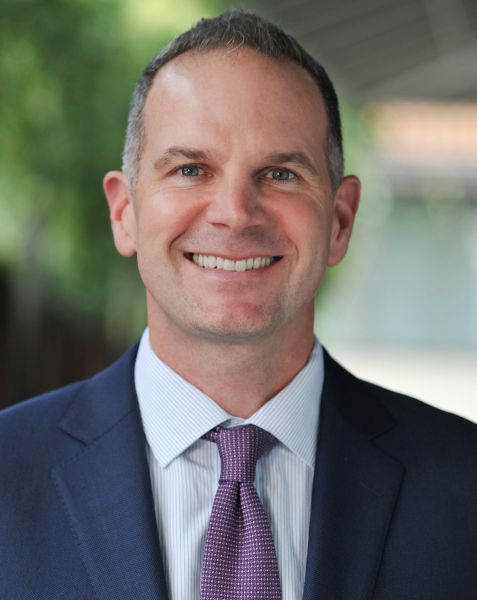 The Journey
Si France MD T'07, Geisel'08 got to college on a football scholarship and found to his dismay that he was a better student than quarterback. His academic focus brought an unexpected benefit, though—admission to Dartmouth's Geisel School of Medicine, where he discovered a talent for seeing the world in broad terms.
Geisel was the perfect incubator for his macro mindset. The school's celebrated faculty included Dr. Jack Wennberg, whose groundbreaking study of tonsillectomy clusters in Vermont launched a movement toward evidence-based medicine, and Dr. Elliott Fisher, an early architect of accountable care. Dartmouth MD/MBA program director Michael Zubkoff, PhD, became a mentor and urged him to pursue the joint degree as a Payson Scholar.
The Calling
"I found myself in an academic environment where I'm seeing all these doctors questioning the status quo and having dramatic insight about how health care should improve," France says. "So, I would say it was at Geisel that I developed this sense of calling to follow in their footsteps. And when I came over to Tuck, I learned how."
France began his career at McKinsey as a health care consultant, where his exposure to urgent care centers in Portland, Oregon called to mind a Tuck lecture entitled "Is Your Industry Ready for a Rollup?" He knew something of urgent care centers; growing up, his family had relied on them for primary care. France founded GoHealth Urgent Care in 2011, bringing independent facilities into networks that partnered with premier regional hospitals. Sold to TPG Growth in 2014, the business now has more than 150 centers across the country.
Looking Ahead
For his next venture, France turned his focus to elder care. Having grown up in a multigenerational family, he'd seen what the data also showed—that elderly patients are far more likely to thrive at home than they are in residential care.
Nonprofit organizations had proven that since the 1970s with a fully integrated payor/provider model called PACE (Program of All Inclusive Care for the Elderly), which services the most frail and vulnerable seniors eligible for both Medicare and Medicaid. After a Medicare rule-change allowing for-profit firms to enter the space, France founded WelbeHealth in 2015 and opened the first four de novo for-profit PACE organizations in the United States. His business model? Bringing the care model to the most underserved communities he could find. "We ranked communities in the western U.S. by the highest unmet need, and that became our rollout plan," he says.