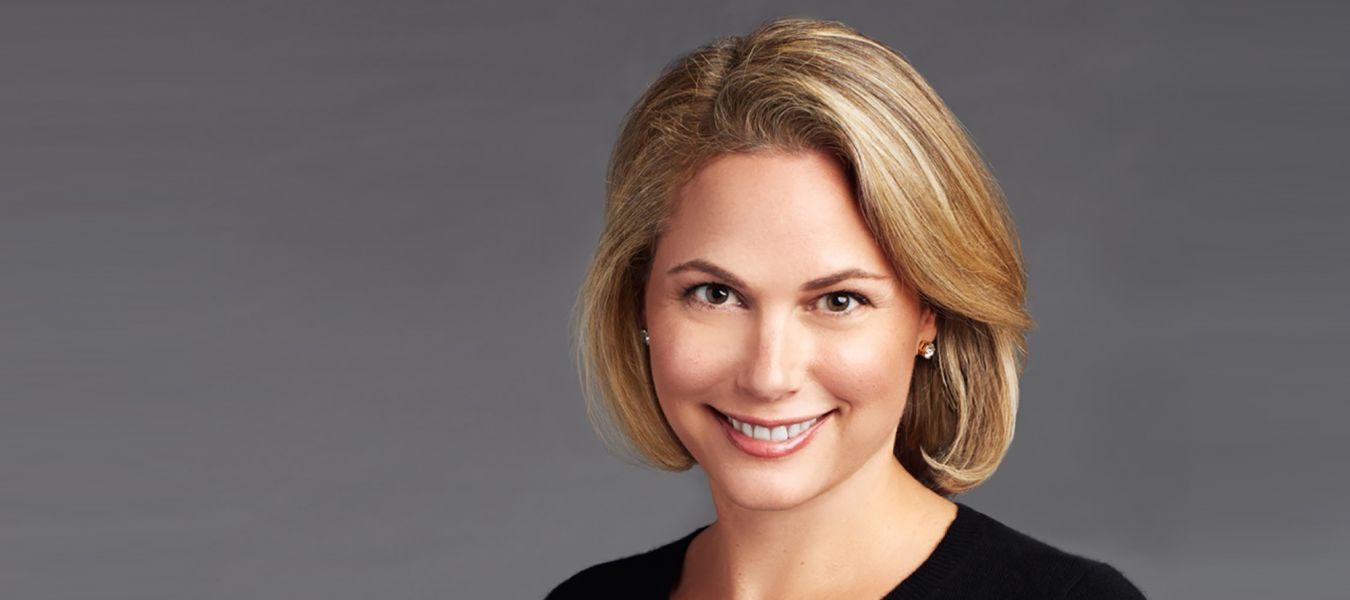 T'05
Carly Rosenberg
Former President, Bluefly.com
The digital explosion is changing retail, it's more numbers oriented now, and I think that's going to make it a lot more attractive to MBAs than it has been in the past.
Digital marketing was practically in the stone ages when Carly Rosenberg graduated from Tuck in 2005 and went to work as a marketing manager at Saks Fifth Avenue. Facebook and the world of social media barely existed. Advertising was pushed out to broad, nondescript audiences, and mobile platforms were in their infancy. Now Facebook has 1.5 billion users, advertisements are hyper-personalized, and "everyone shops on their mobile phone," Rosenberg said. "So if you don't have a strong approach to mobile marketing you're in big trouble."
Bluefly, the e-commerce apparel retailer, is not in big trouble. Rosenberg was recently named president of the 18-year old company, and she just led an effort to create and launch a new responsive website for the business, allowing desktop and mobile users to have the same shopping experience.
Spearheading this transformative project for Bluefly was a natural progression for Rosenberg, who has worked her way through the ranks of digital retail with aplomb. Before Tuck, she was a marketing manager at Sur la Table. At Saks, she was promoted within a year from marketing manager to director of marketing, in charge of the company's digital acquisition marketing. Then came a four-year stint as the director of e-commerce marketing for J. Crew, followed by four more years at Ann Taylor and Loft.
Rosenberg has stuck with digital marketing because of its exciting, ever-changing nature, and the fact that it marries her love of creativity with her quantitative skills. "The digital explosion is changing retail," she said. "It's more numbers oriented now, and I think that's going to make it a lot more attractive to MBAs than it has been in the past."
Still, as the chief marketing officer and then the president of Bluefly, Rosenberg has had to call on some of the softer skills she learned at Tuck, such as leadership and teamwork. An example is the yearlong process of launching the responsive site. When she joined the project, the chief technology officer who was running it had just left.
"The first thing I did was fly to our platform developer's headquarters with my team and sat down with everyone in the same room," she recalled. "I reminded them that we had one task, which was to launch the new site, so everyone had to check their egos at the door. We had to talk through what they didn't like about us, and what we didn't like about them. It was literally like a mediation." Rosenberg successfully re-oriented the teams to collaborate and focus on the outcome. After the site launched in late March, Rosenberg declared the relationship healed. "I'm in touch with their CTO, we have drinks together, and our teams love each other," she said.
Rosenberg credits her study group experience at Tuck with helping her navigate that delicate job. She was the only woman in a diverse group of students, and they didn't always agree, but they delivered the final product together. "I think that's life in business: solving problems as a team," she said. "The study groups mirror the real work experience."
Rosenberg also thinks back frequently to her Negotiations course, most recently when she had to renegotiate contracts for Bluefly. "That course gave me the confidence to stick to my guns and not give up too much," she said. "I feel like Tuck really prepared me well for the role I'm currently in."
True to her description of digital retail, Bluefly is changing again, and this time Rosenberg is at the helm. The business is going from a conventional retail operation to a marketplace. It will no longer buy inventory and sell it on the website. Instead, Bluefly will market products to consumers, and the individual brands or their distributors will drop ship the items to buyers. "It's a big trend right now in retail," she said, "and it's a way to get scale and also to manage your costs, because you're not shelling out cash for inventory." Now Rosenberg is looking at cash flow and profit and loss statements and shaping the broader direction of the company—in short, being a general manager. "Now I have to understand the full spectrum: strategy, marketing, finance, accounting," she said. "It really touches on every skill set I learned at Tuck."