T'03
Ana Sanchez
VP of Marketing EMEA, McCormick & Co.
As you move up in an organization, it's less about specific skills and functional knowledge and more about how you lead and inspire those around you to become better leaders.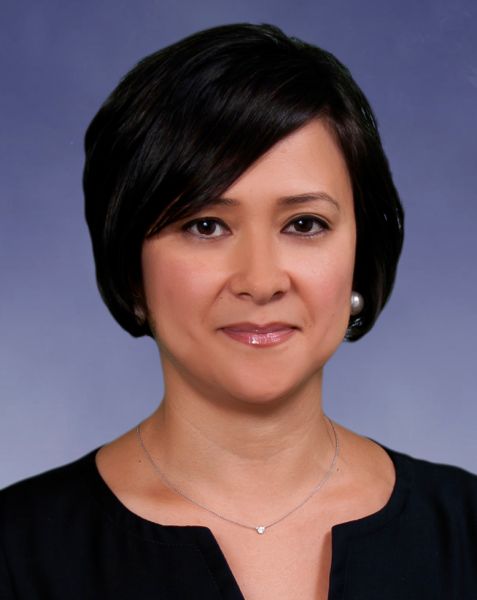 Ana Sanchez still remembers her study group from her first year at Tuck. The group was made up of a diverse mix of professional and personal backgrounds. "I still think about our dynamics and how much I learned from them," Sanchez, a D'97 and T'03, says. "We wouldn't have been a likely group to become friends, but we did and we learned from and supported each other throughout our two years at Tuck and beyond. We all had different perspectives, which broadened my thinking."
That lesson of taking different approaches to solve a problem is something Sanchez has brought into her career as marketing director for Colgate-Palmolive in the UK and Ireland. "Even my negotiating class at Tuck comes into play when I'm trying to compete in the UK marketplace," she says. "I'm always thinking about my competitors, retailers, and customers and trying to understand their point of view. Anytime I'm marketing to a consumer, I think about what's going to help them choose Colgate."
The daughter of a Puerto Rican father and a Korean mother, Sanchez grew up all around the world; she was born in Seoul, Korea, went to kindergarten in Germany, and lived in various parts of the United States. When she arrived in Hanover, New Hampshire, for undergraduate college at Dartmouth, she had moved at least a dozen times and it was the first time in her life she knew she would spend four years in one place.
After graduating in 1997 with a degree in psychology, Sanchez worked in consulting and for an internet startup in California's Bay Area during the dot com craze. Four years later, she decided to go to business school, and Tuck was the perfect choice. "I wanted to hone my leadership skills and broaden into a new industry," she says. "And I had a soft spot for Hanover."
While at Tuck, she did an internship at Colgate-Palmolive and after graduating in 2003, she landed a job in marketing at the company's New York headquarters. "I liked working for a company that makes products and has brands that I can stand behind and believe in," she says. "I thought I would be at Colgate for a few years and then try something else, but here I am over 14 years later."
Sanchez went on to work as marketing director of Colgate's Latin American division, often traveling to South America to promote Colgate's toothpastes, toothbrushes, and other oral care products. "The brand, the culture, the way you do business—those things are consistent no matter where you are in the world," she says. "But the dynamics, the consumers, the retail environment—that was completely different in Latin America. I had to learn how to keep our brands strong and relevant in spite of competitive activity and local market conditions to continue to grow market share."
In 2014, Colgate asked her to head marketing for the UK and Ireland, so she and her husband and their then four-year-old son packed up their little apartment in Manhattan and moved their life to the village of Cobham, outside of London. Sanchez has since welcomed a daughter, born in England in 2016.
She now manages a team of more than 50 people. To do so, she draws from many of her courses at Tuck, especially her leadership courses, which focused on the softer skills of leading people and managing change. "As you move up in an organization," says Sanchez, "it's less about specific skills and functional knowledge and more about how you lead and inspire those around you to become better leaders and deliver great work."