Jun 16, 2022
June Update on Diversity, Equity, and Inclusion at the Tuck School
By Dia Draper
Associate Dean for Diversity, Equity, and Inclusion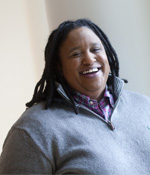 So much has happened in the world since the February DEI update. First and foremost, we hope that you and yours are well, healthy, and safe. I have to admit that I am at a loss for words around the tragedy and violence in Buffalo, NY and Uvalde, TX, yet proud of the faculty, staff and students across Tuck and Dartmouth for the vigils, community gatherings, and opportunities to grieve, share, discuss, and support one another. The war in Ukraine continues to be a sobering reminder of how fortunate most of us are. It was inspiring to watch students like T'22s Sergey Krasovski, Sarah Geller, Elena Nikvashvili, and others galvanize around their peers with ties to the Ukraine, undertake an impressive fundraising goal, and lead a project to provide first-aid supplies to the region. And if you know Tuck, you won't be surprised that they also reached out to check on their classmates with connections to Russia to ensure they felt safe and supported. Thanks to Hannah Payson and The Center for Business Government & Society team who hosted a faculty panel: Responding to the Crisis in Ukraine which included Professors Paul Argenti, Davin Chor, Adam Kleinbaum, Brian Tomlin, and Curt Welling. The faculty spoke about what leaders can learn about crisis response, and the short- and long-term considerations that should be top of mind for leaders.
One of the things that has tempered the heaviness of recent events was the post-spring break return to fully in-person classes and community events, with relaxed requirements regarding masking and the increased opportunities to gather and be in community. From the ever-popular small group dinners which students organize to create opportunities to get to know different members of their class in a relaxed and organic way, to celebrations of Holi, Ramadan, Eid, Easter, Passover, and Pride. We continue to be inspired by Tuck students' capacity for empathy and action, despite the challenges and opportunities that come with the territory of a rigorous curriculum, a vibrant recruiting environment, and the other elements of a busy modern life.
In this robust issue of the DEI @ Tuck newsletter, we are sharing a snapshot of the great work, community engagement, and scholarship that contribute to the indelible "fabric of Tuck."
Wishing you well,
Dia
Dia Draper (she/her)
Assistant Dean for Diversity, Equity and Inclusion
Many Voices. One Tuck.
---
Upcoming Event: Tuck Association of Diverse Alumni (TADA) Inaugural Conference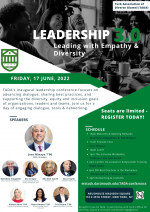 We are excited to join the TADA members in New York on Friday, June 17, 10 a.m. – 4 p.m. for their inaugural conference: "Leadership 3.0: Leading with Empathy & Diversity." This engaging day of dialogue, leadership tools, and networking will focus on advancing dialogue, sharing best practices, and supporting the diversity, equity, and inclusion goals of organizations, leaders, and teams.
One of the factors that has contributed to increased connection between TADA alumni and current students is due to the great work of the T'22 TADA Ambassadors Sruthi Buddai and Rebecca Timmons. Thank you, Sruthi and Rebecca!
Inspiring Moment of the Term
A Recap of Tuck Black Ski Weekend by T'22 Jazmine Brite
Four Days, 350+ MBAs, 17+ schools, and nine incredible events—infinite memories, and connections all in beautiful Breckenridge, CO. Tuck Black Ski Weekend made a triumphant return in February of this year and I couldn't have been more proud.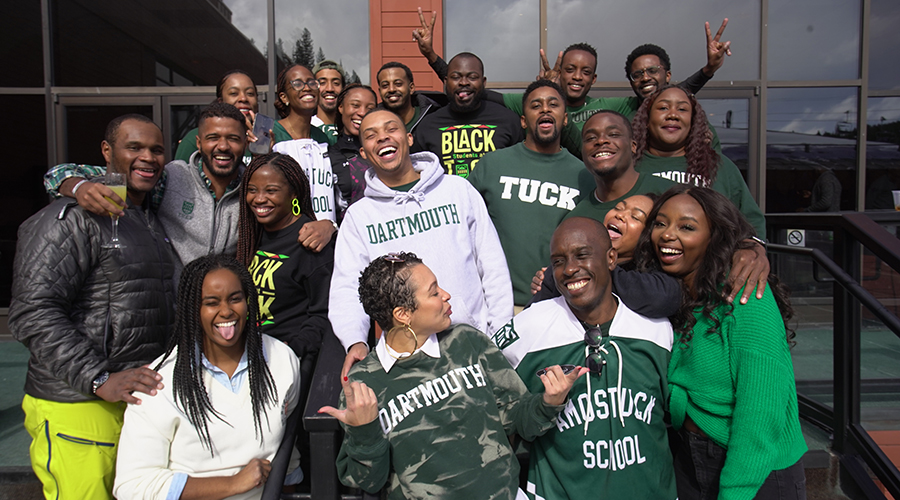 Tuck Black Ski Weekend is a yearly Tuck tradition where the Black Students Association at Tuck (BSAT) hosts the Black student groups of all MBA programs and friends for a weekend of celebration, joy, and inter-school connection through the very Tuck tradition of outdoor winter activities, as a part of our Black Legacy Month celebrations. This year more than ever, it was incredibly important to be intentional about creating a space for Black students to celebrate fellowship and create incredible memories that will last a lifetime. The energy was vibrant and infectious as soon as we touched down. From hitting the slopes, to our Apres-Ski Party, bringing our Tuck hospitality to our peers from around the country, to the School Daze Brunch, paying homage to the Spike Lee Joint while showcasing our school pride, we filled the weekend and the resort with non-stop dancing, fun, and laughter. We also hosted a series of networking mixers, including a professional networking mixer, a LGBTQ+ Mixer and a Black Student Leaders Round Table Discussion where leaders across all schools shared experiences, best practices, and fresh ideas for us to continue to create strong communities for Black Students on our campuses and to forge forward in creating more diverse and equitable MBA programs and business ecosystems. We rounded out the weekend with the Tuck Black Ski Gala—a black tie event galvanizing our joy and serving as the pinnacle of our celebration.
Tuck Black Ski Weekend 2022 was over a year in the making, and took countless hours, energy, talent, and commitment of the incredible planning committee, Oye Odewunmi, Kercofa Francois, Jasmine Joda, Takunda Ndoro, and my fellow BSAT Co-Chairs, Andrew Hazel and Natalie Omondi, to make a bigger and better post-COVID return. Leading this charge and working with these incredible people taught me invaluable lessons in community building, leadership, and put my entrepreneurial muscles to the test. It has been one of the biggest honors and joys of my time at Tuck.
"I embraced joy as my birthright. Radical black joy is inherent as a human need and not some special trinket you get after you rise high enough on the social-economic ladder or unlock some special level of desirability or accomplishment." —Tanya Denise Fields
Recommended Reading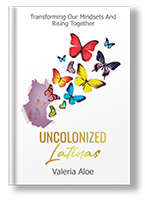 In T'04 Valeria Aloe's Uncolonized Latinas: Transforming our Mindsets and Rising Together we discover that, to improve the world, we must first start with ourselves. In this book, we meet immigrant Latinas and daughters of immigrants who, through trials and tribulations, have uncolonized their limiting mindsets and have found their true selves.
Valeria's book guides us to:
Embrace our individual and collective greatness, as we honor our stories and our ancestry
Become more aware of the limiting cultural narratives
As a Latina, thrive in your career and life from a place of self-esteem
As an Ally, feel confident and become more effective when mentoring diverse talent
DEI Community News
Next50 Update
A bittersweet note of admiration and gratitude to the outgoing co-chairs of the Next50 Initiative: Tabitha Bennett, Lindsay Cox, and Gissell Castellon. Leading the initiative in its second year and preparing an infrastructure to ensure sustainability and focus was no small feat. The T'22s have left the Initiative in good hands though, as we welcome T'23s Co-Chairs Devu Nair and Prathyusha Yeluri. The group hit a number of milestones this year from recruiting a full slate of 22 Fellows and Associates, to hosting their first event (see In Case You Missed It!) and wrapping the year with the inaugural Case Workshop.
Read an update on Next50 from Lindsay Cox T'22.
Dartmouth Welcomes Kenya Tyson to the Office of the Provost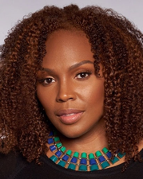 Kenya Tyson, JD joined the Office of the Provost at Dartmouth as a Senior Associate Provost in March 2022. She comes to Dartmouth from a similar role at The New School in New York City.
Kenya is a Fulbright scholar, nationally recognized criminal justice practitioner and higher education executive, with expertise in the fields of student success; restorative justice and crime prevention; and race, crime, and inequality. Kenya is also the founder and Executive Director of The Black Massacre Project, an independent public research center that explores the historical race massacres perpetrated against Black communities and the role of race-based violence in the greater context of American society.
In her role at Dartmouth, Kenya serves as the principal advisor to the Provost and provides senior leadership to the Provost Division and a wide range of internal and external constituents. Playing a pivotal role to further the broad agenda within academic affairs of the College, Kenya directs strategic initiatives and leads operational plans and procedures. Kenya also oversees resource allocations and administers financial, budgetary, and human resources for the Provost Division.
Student Board Election Results
The recent T'23 election yielded Tuck's first Black woman elected as President of the Student Board. We are also excited to share the diverse breakdown of the new board includes 43% women, 50% students of color, 29% Low-Income and/or First-Generation college students, 14% LQBTQ+ students, 29% International students and 14% Consortium Fellows. Congratulations to all elected students!
President:
Destinée Mentor-Richards
Judicial Board Chair:
McKenzie Hunt
Judicial Board:
Catherine Wetlinski & Charlie Palfreyman
Treasurer:
Alfredo Baudet Haddad
Social Chairs:
Rob Eckstein & Sam Haws
Quality of Life Chair:
Kakeru 'KK' Tsubota
DE&I Chair:
Jahnavi Muppaneni
Academic Chair:
Mitchell Jacobs
Club Chair:
Yuehan Xiao
Career Chair:
Geet Kalra
Tech Chair:
Carly Wolberg
International Chair:
Sansha Cornelio
Announcing the 2022 Tuck Diversity Conference Co-Chairs
We are pleased to announce the 2022 Tuck Diversity Conference Co-Chairs. Please mark your calendars for the 2022 conference September 23-25, and help us congratulate the T'23 team as they prepare to continue the tradition of DivCo!
Your 2022 DivCo Co-Chairs are: Divya Bobra, Anurag Gupta, Andrew Key, Devu Nair, Oye Odewunmi, Daniel Yang, and Penny Wen.
Our heartfelt appreciation to Betsy Winslow and Vincent Mack and the T'22 Co-Chair Team for the successful 2021 DivCo and Virtual DivCo conferences: Amayo Bassey, Gissell Castellon, Jonathan Diaz, Xu Han, Drew Hazel, Max Wang, Kevin White, and Cindy Yan.

A Co-curricular Discussion Series at Tuck: The Leadership Push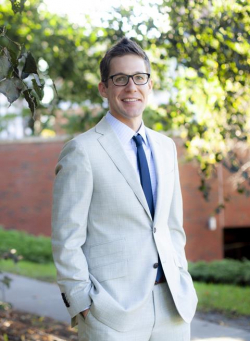 The recent T'23 Student Board election yielded Tuck's first African American female Vice President, Destinée Mentor-Richards, and resulted in a record number of Consortium students on the board. Congratulations to all elected students!
Over the course of winter and spring terms, Professor Dan Feiler led the second iteration of a small group discussion series called The Leadership Push.Professor Feiler and interested second-year students gathered monthly at Murphy's for an engaging conversation focused on current leadership topics, hot-button leadership issues, and conventional leadership wisdom meant to be challenged or built on by the group.
The series offers an opportunity for students to spend time together and have academic discussions in a non-classroom setting. Prior to each session, Professor Feiler provides topics to contemplate before coming together to examine them as a group. He asks students to think about these topics not only in terms of 'what is' but also in terms of 'what is next.' Topics this year have included:
Diversity: To some leaders and organizations, diversity has come to be operationalized as something akin to percent not 'straight White male.' We can see reasons for this, but at the same time we should ask ourselves: what goes missing from the leader's picture as a consequence of thinking about diversity in this way? What does this operationalization mean for how leaders think about building inclusion and diversity in organizations?
Bad Bosses: Think about the worst managers or leaders that you have worked under. What made them bad? What about how the organization functioned may have contributed to them being a bad boss? What ways might we unwittingly turn into bad bosses as a product of how we get promoted, the situations we find ourselves in, the organizational cultures we have had to adapt to, and the power we will have that could warp how we think?
Similarity-liking: Similarity-liking is the tendency to like a person more when they share a similarity with you. How should a leader think about similarity-liking and cohesion among people who share similar aspects (broadly defined) in their organization?
Stay tuned as we hope to offer another opportunity to join the Leadership Push series with Professor Feiler during academic year 2022-23!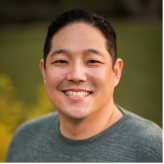 Faculty Lunch & Learns
This spring, the DEI team kicked off a new workshop series called Faculty Lunch & Learns. The goal of these monthly sessions is to have crisp, engaging 60-minute conversation covering a range of DEI related topics and Tuck-centric updates. After the inaugural session led by Dean Draper in February, we were thrilled to invite guest speakers to our March and April events, who spoke to the student and post MBA experience through a diverse lens. In March, Jerry Won spoke with faculty about the Asian International vs Asian American student experience, the model minority myth as it relates to business school, and about current events and their impact on students. Jerry used his personal experiences, as well as research by educators on the topic, to share best practices and to allow for open and honest dialogue on where Tuck is today and where it wants to go.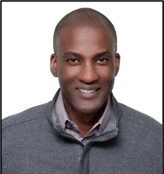 In April, T'05 and TADA co-chair Ramsey Jay, Jr. spoke with faculty about his experience as a black student at Tuck and shared a framework for thinking about diversity by using an app, in session, to poll the faculty participants in real time – illuminating the diversity even in the midst of what would appear to be a homogenous group. Ramsey's blend of leveraging data, personal stories and engaging the faculty despite the sensitive nature of the topic was second only to having him back on campus for his reunion where he led a similar session "Diversity Through An Atypical Lens."
Initiative on Workplace Inclusion

I'm thrilled by the news that, leveraging the expertise, wisdom, and leadership of our own Ella Bell Smith, Tuck has launched a new initiative to harness workplace inclusion. As recently announced, the Initiative on Workplace Inclusion will convene thought leaders, practitioners, and students to identify, frame, and debate important topics around equity and inclusion in the workplace. It will support research that can be disseminated among scholars, policymakers, and organizations—in particular, research to help overcome the foundational barrier of still-incomplete knowledge on how to build and maintain workplaces with greater racial, gender, and class inclusion.
Learn more on the new initiative's website.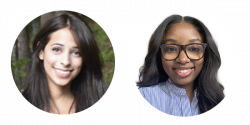 DE&I Student Co-Chair Corner
With Becky Timmons T'22 and Jasmine Joda T'23
This winter, we were pleased to launch two new initiatives: the Return on Inclusion Fund and the How to be an Ally Challenge. The Return on Inclusion Fund was created to promote collaboration among student clubs with a focus on a cultural educational experience or creating a sense of belonging within the Tuck community. In this time, we were pleased to help fund:
Tuck Wine Club X BSAT Wine Night @ the Nugget, highlighting black sommeliers and learning about black wineries
Women in Business x Tuck Pride x Men as Allies, guest comic storyteller, Cindy Pearce
Tuck Fabric, student led program to deepen connections across classes.
The How to be an Ally Challenge launched during Black Legacy Month and included daily activities of reflection, bonding with classmates, and an interactive activity demonstrating power dynamics in society.
As the school year approaches the end, we are pleased to announce the new Diversity, Equity and Inclusion Chair for next year, Jahnavi! Jahnavi is from Houston, TX and attended the University of Texas - Austin majoring in Communications and Journalism.
When asked why DEI, Jahnavi shared: "As an Indian-American and woman from tech, I feel a personal connection to issues regarding DE&I. I also enjoy learning about other people and their unique experiences. I'm looking forward to incorporating diverse perspectives into Tuck's DE&I strategy to ensure everyone feels like they matter and belong."
In Case You Missed It: History, Heritage, Honor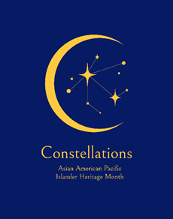 Asian American and Pacific Islander Heritage Month (AAPIHM)
Throughout the month of May, the Tuck and Dartmouth communities offered a number of events and programs to celebrate Asian American Pacific Islander Heritage Month.
AAPIHM 2022's theme, Constellations, explored the ways in which each member of the AAPI community creates connections with each other and with other marginalized communities. Each constellation represents the solidarities formed across time and space, symbolizing transnational and transcultural strength.
Here at Tuck, we celebrated with a karaoke night, a poetry workshop with Truong Tran, a staff lunch and learn with Jerry Won, and more. If you haven't already, take a moment to catch up on the latest installment in our Many Voices, One Tuck project which celebrates the voices of our AAPIHM community.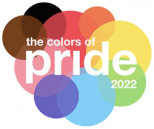 PRIDE 2022
Dartmouth Pride is an annual celebration of the LGTBQIA+ community on campus. We celebrate Dartmouth Pride to center the lived experiences and history of Dartmouth LGBTQIA+ students while educating our peers about issues surrounding LGBTQIA+ rights.
Dartmouth Pride is also an opportunity to uplift and empower queer identities and recognize the inequalities within the LGBTQIA+ community itself. This year, the Tuck Pride club hosted a (sold out!) Drag Brunch Bingo event to fundraise for the Trevor Project. On the heels of the Tuck Gives Gala and Brazilian CarnaTuck, one student described it as "the perfect end to the best weekend I've had at Tuck."
June is national pride month! In celebration we'll be sharing a special portrait and reflection series featuring members of Tuck Pride. Be on the lookout for the series on the Tuck Instagram and Tuck Pride Instagram accounts.

In Case You Missed It: Allyship Events
Allyship seemed to be top of mind this spring as students returned to a fully in-person experience and took the lead in planning events that aligned with their interest. Two noteworthy programs come to mind.
First, in early April, Professor Ella Bell Smith & Stella Nkomo, PhD led a conversation about gender, allyship, and inclusive leadership in the workplace. The event was hosted by The Next50 Initiative and Men As Allies groups. The conversation was moderated by T'22 Emily Blau and prompted reflection and discussion about what has changed in the workplace (or classroom) and what hasn't changed since the original publication of their book Our Separate Ways: Black & White Women and the Struggle for Professional Identity. The duo shared their thoughts on how men and women can seek out and be allies, champions, sponsors, and co-conspirators for each other as they return to the workplace. The event was followed by a classic TuckTails bringing students, faculty, staff, and partners together to continue the conversation over good food and the beloved backdrop of Stell Hall.


Second, in late April, Carl Kreitzberg and Andrew DeSimone organized a lunchtime event with Dean Slaughter titled Allyship in the Workplace. The Men As Allies Co-Chairs interviewed Dean Slaughter to better understand his thoughts on what effective allyship looks like and how to cultivate it both within and around you, especially when it isn't always easy to do so. The end of term event was packed with first- and second-year students seeking actionable ideas for creating more inclusive environments.
A recent favorite was the View from The Top speaker series featuring Dean Slaughter and Professor VG Govindarajan in conversation with Huber Joly, retired CEO of Best Buy, and the Visiting Executive series which included accomplished senior leaders such as Captain Zeita Merchant, the highest-ranking woman in the U.S. Coast Guard. Captain Merchant visited T'10 Amy Florentino's Management Communications class this winter to share her experiences on the front line of national security for our ports and waterways.
And in April, the Center for Entrepreneurship, Women in Business Club, Tuck Africa Club and the Tuck DEI team came together to host five-time Grammy-award-winning musician, activist, and entrepreneur Angélique Kidjo for a special fireside chat and Tuck Tails. Kidjo went on to perform at the Hop on April 29.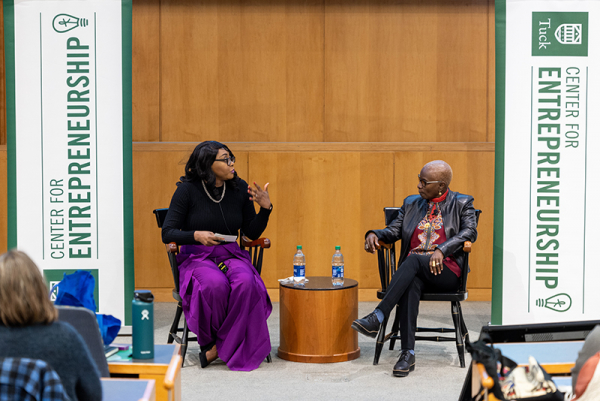 Tuck Community Shoutouts
We'd like to give a quick shoutout to one of the founders of TADA, Dawson Her Many Horses T'10, who was recently appointed to the board of the Smithsonian's National Museum of American History. Dawson was our most recent Diversity Conference keynote speaker, and you can watch his talk here.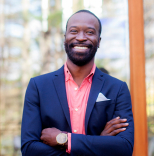 Vincent Mack, associate director of intercultural leadership, was recently interviewed about the launch of his new Intercultural Leadership Program at Tuck, and how the Tuck student community inspires him. "It's almost effortless to be inspired by students at Tuck, especially when you hear their stories, the sacrifices they made to be here, and what it costs both financially and socially to be in this space. This is an investment they're making not just in themselves, but for their future, for their families. I feel very fortunate to be able to have this time with them and hear their stories," says Mack.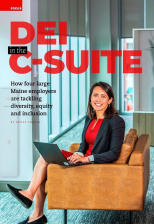 Laura Shen T'17, chief diversity and inclusion officer at WEX Inc., was featured in a cover story for Maine Biz that focuses on how four Maine companies are approaching diversity, equity, and inclusion. "You don't have the luxury of sitting back and seeing what others do, but the really fun part of my job is to be able to create something new," Shen says. "There's no real playbook for DEI, it's about doing the right things."