When Bill McLaughlin D'78, T'81 and Simon Perkins, the former and current presidents of family-owned outdoor retailer Orvis, came to Dartmouth's campus as the keynote speakers for the 2022 Portman Lecture in the Spirit of Entrepreneurship, they floated the idea of Tuck students visiting their Vermont headquarters to Eileen O'Toole, director of the Center for Entrepreneurship.
Fast forward less than three months later, Tuck students, including fellows from the Center for Entrepreneurship and the Center for Business, Government and Society, and Dartmouth undergraduates studying public policy, all had the opportunity to collaborate on a design thinking project and discuss their ideas with Orvis executives at the company's campus in October.
Immersive off-sites like this one are just one of the many offerings that Tuck students can participate in if they're interested in exploring entrepreneurship.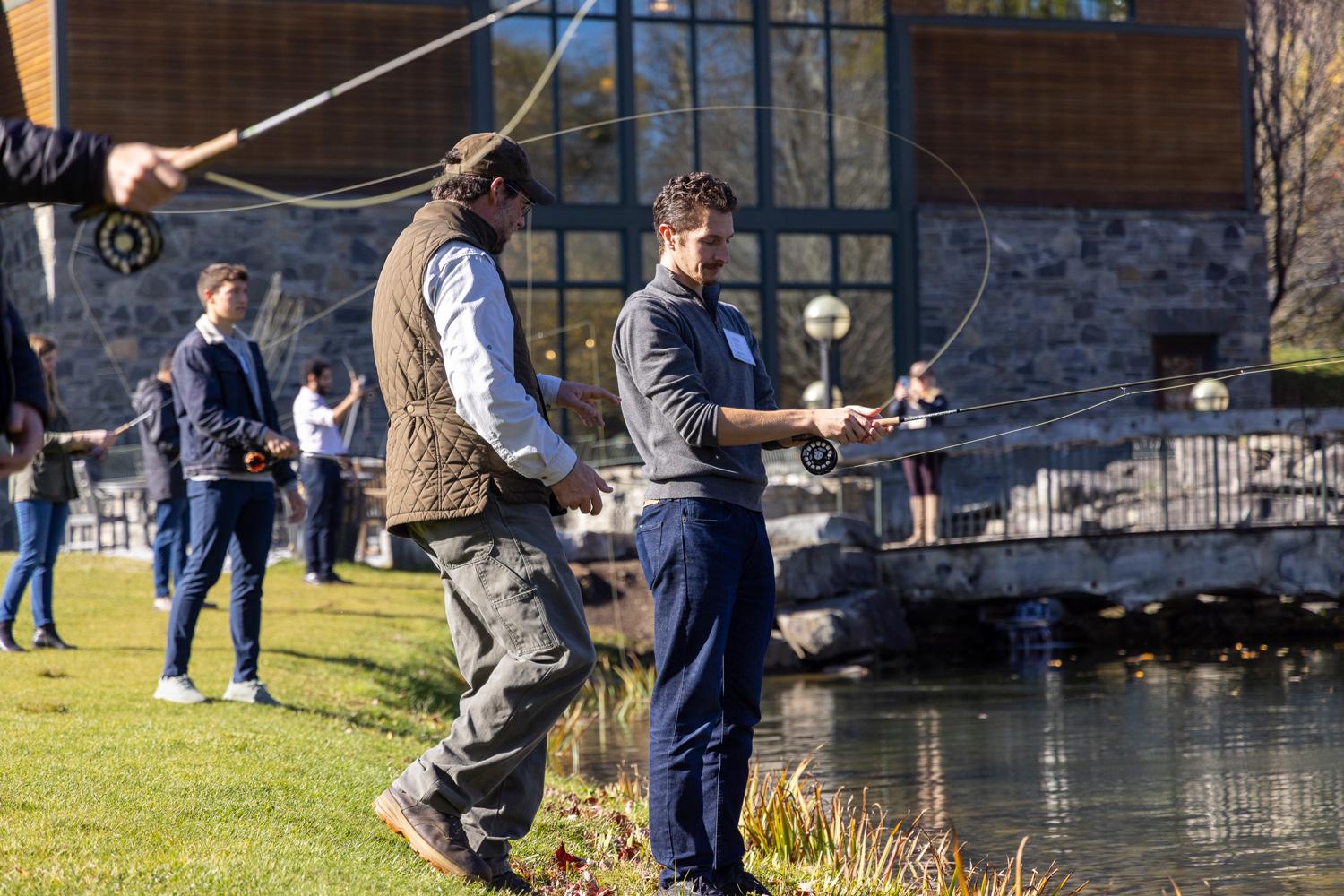 In the fall, students visited Orvis headquarters and collaborated with the company's executives on a design thinking project.
It speaks to what Tuck is, O'Toole says. Students have real-life, hands-on opportunities to learn new skills, share their growing knowledge, and flex their entrepreneurial-thinking muscles. Tuck students can work with actual early-stage companies—many of whom are alumni-founded—on current business projects that the company is facing. Their work has a direct impact.
Entrepreneurship at Tuck has grown to touch nearly every student in some way—for the class of 2022, 97 percent of students took a form of an entrepreneurship course by participating in one of the growing number of entrepreneurship electives or by completing an entrepreneurial First-Year Project (FYP).
There is terrific interest in entrepreneurship at Tuck. That is in part due to what we have on offer, and also what students are interested in. We are always seeking to ensure there is alignment between those two things, says Daniella Reichstetter T'07, clinical professor of business administration and faculty advisor for the Center for Entrepreneurship.
While at Tuck, students have the opportunity to work on their own startups, collaborate with early- and growth-stage companies on projects, hear from accomplished entrepreneurs, participate in experiential programming to increase skills and experience, and gain knowledge through entrepreneurship classes, programming, and experiential opportunities.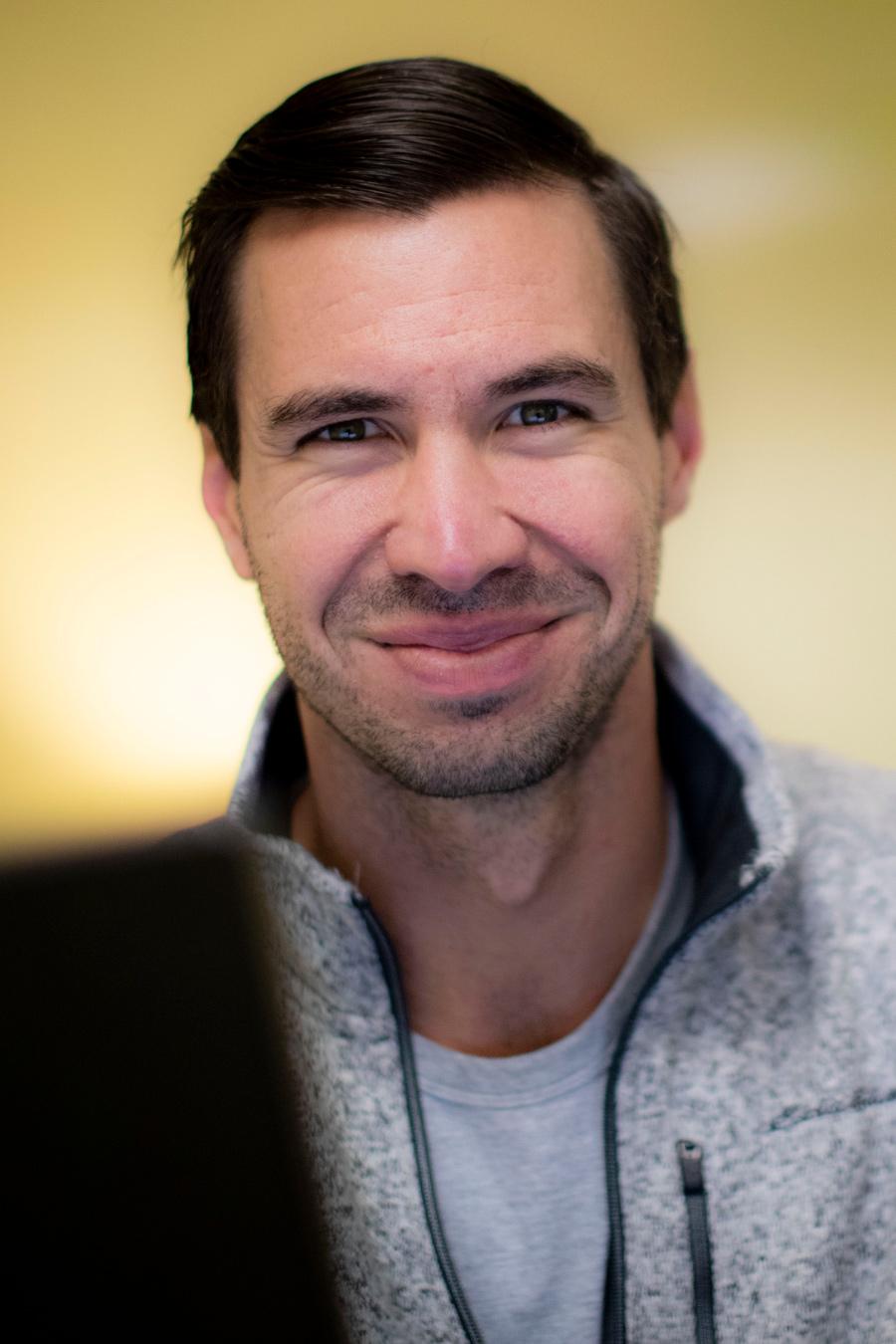 Tuck not only has the infrastructure to support entrepreneurs, but you also have greater access to faculty; you're not competing for those resources as you would at a larger school.
—Chris Moates T'23
With its small scale, endless network of support, and resources like the Center for Entrepreneurship, Tuck has provided the perfect backdrop for Chris Moates T'23 to build his own venture: a service that will help private practice doctors and staff complete often-times grueling prior authorization forms for their patients.
Tuck not only has the infrastructure to support entrepreneurs, but you also have greater access to faculty; you're not competing for those resources as you would at a larger school, says Moates. Everyone is willing to help. Tuck alumni are just so excited to see another Tuck student go through the process and are ultra-responsive. I think a lot of that has to do with Tuck's small size.
Moates is one of many Tuck students who chose to pursue an entrepreneurial path—over the past 15 years, 10 to 12 percent of Tuck students have gone on to start or join an early-stage company directly after graduation. And that number grows in the years after they graduate.
I think that what you see in entrepreneurship at Tuck is a perfect complement to Tuck's core strategy of being a world-class, boutique business school experience and education, says Reichstetter.
---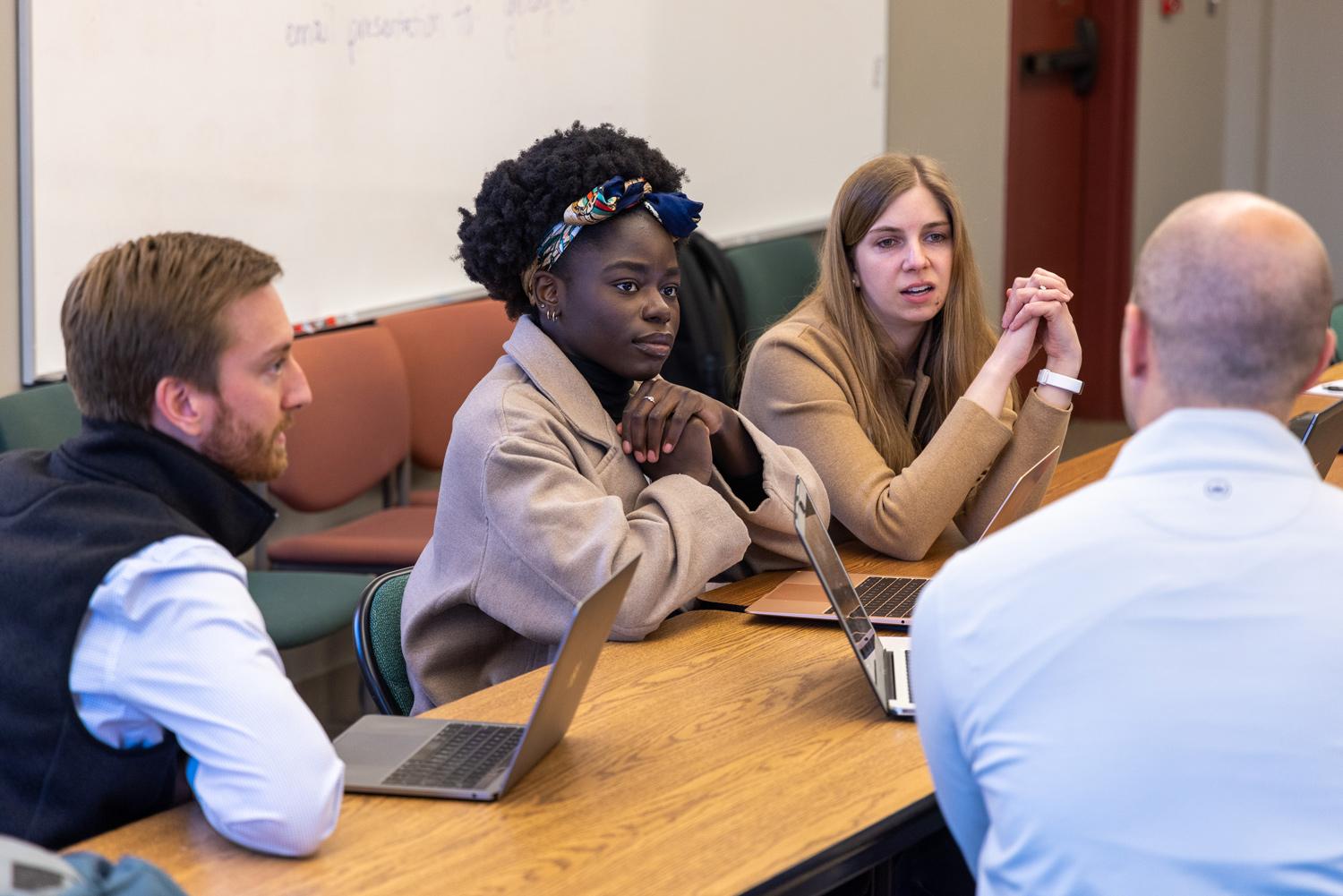 Tuck's Venture Learning Lab allows students to build and iterate on key deliverables for their ventures, including financial models and pitch decks.
EVOLVING ENTREPRENEURSHIP AT TUCK
Started by Steve Kahl D'91, emeritus clinical professor of business administration, as faculty director, and Reichstetter as executive director, the Center for Entrepreneurship is now approaching its five-year anniversary as one of Tuck's six industry-focused centers that provides students with experiential learning opportunities and resources. The Center was built around the idea of catering to both students that wanted to start businesses, and those who didn't necessarily want to be founders but wanted to help build growing companies.
We are always looking at how we best match the needs with the students, and I think we're in a good position to do that, Reichstetter says. Our team is entrepreneurial in the way it thinks, and we're very student-facing. We stay close to our customer. We practice what we preach.
For example, the Center's premiere student incubator, the Tuck-Magnuson Startup Incubator, is evolving. The Venture Learning Lab, launched in January 2023, gives students both online and in-person learning and resources to evolve their business ideas and grow their ventures in a flexible way that is not constrained to a term schedule.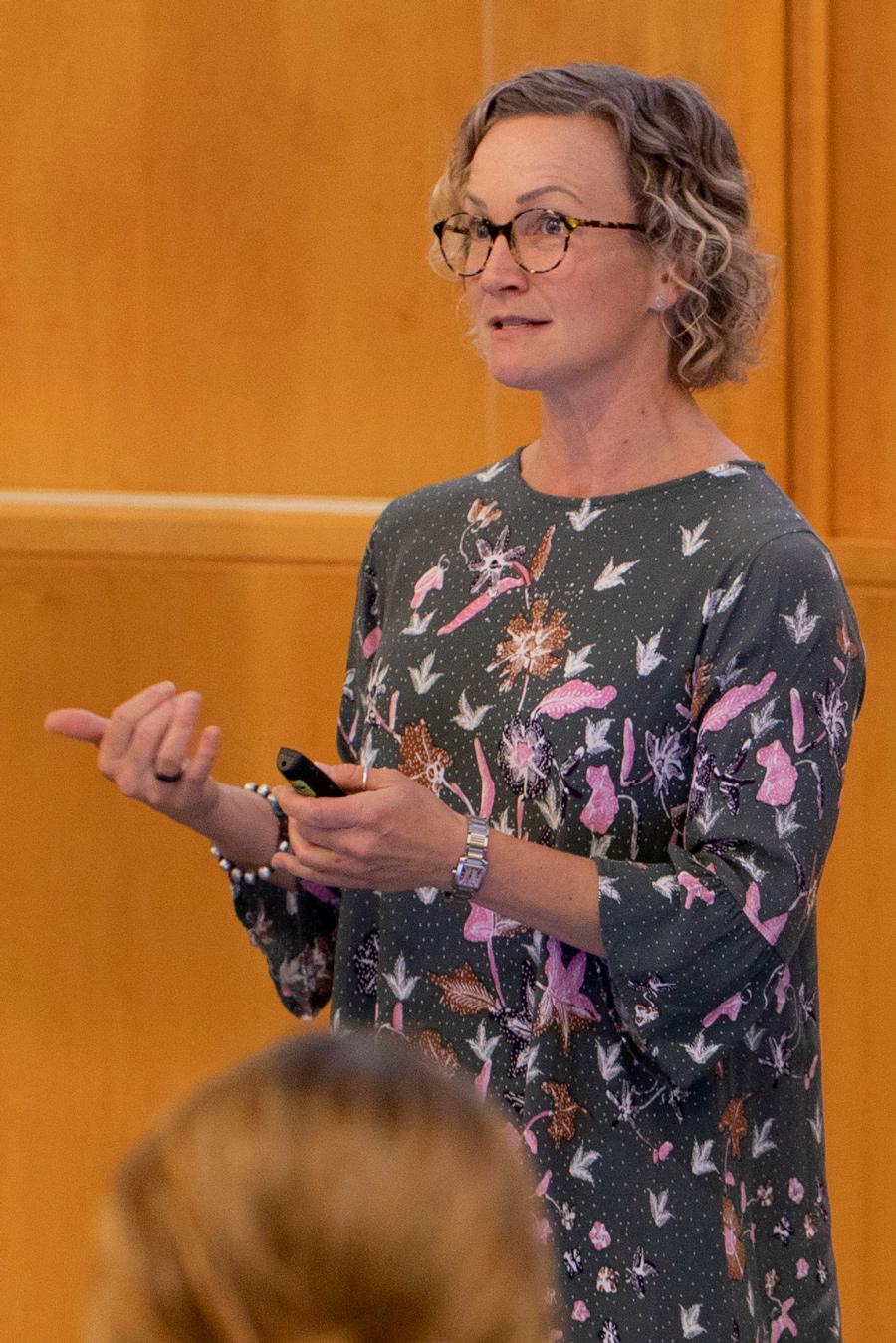 Our team is entrepreneurial in the way it thinks, and we're very student-facing. We stay close to our customer. We practice what we preach.
—Daniella Reichstetter T'07
To provide resources and support at the earliest stage, we also created Entrepreneurship Exploration, a new, online 10-module, self-paced program which introduces key areas to work on when first considering an idea or their entrepreneurial journey, O'Toole says. Business ideas and work don't neatly follow an academic calendar. Students needed the opportunity to start learning and working on their idea regardless of where they are in the term or whether they had credits available.
In Spring Term, the students participate in demo day where they showcase their work, product demo, A/B test or survey the community, or provide samples. This is an excellent way for someone to practice how they articulate their business concisely. If folks don't understand, students are iterating in real-time to improve for the next person coming by, O'Toole says.
Through the Venture Learning Lab, students can build and iterate on key deliverables for their businesses like financial models and a pitch deck. They each have a goal of what they want to accomplish based on where they are with their venture, O'Toole says. The premise of it is to give you a place with consistency.
Another opportunity for students interested in exploring entrepreneurship is the Maynard Internship Program. In collaboration with the Center and Tuck Career Services, and supported by Fred Maynard T'85, the internship program provides students with the opportunity to work on their ventures, join an early-stage company, or work at a private equity or venture capital firm for their summer internships.
The Maynard Program allows students to fully dive into working on their venture during the summer, rather than just trying to work on their ideas while also taking other classes during the academic year. If a student can work on their business full-time for the summer, instead of trying to cram in a few hours on the nights or weekends, this can be a tremendous development boost. Those few months of work can be pivotal to whether that student is far enough along to fully launch, especially after graduation, says O'Toole.
Prior to the COVID-19 pandemic, students could participate in Ecosystem Deep Dives where they attended immersive trips to entrepreneurial hubs like San Francisco. Students meet with people across the entrepreneurial ecosystem which provides them an opportunity to see the different roles, opportunities, and founder stories. Now the program is building back up to more regional immersions in hubs like Boston and Portland, Maine. The industries, innovation, and challenges in places like Portland can be quite unique. I see more students interested in how they can live and work in places like the Upper Valley or Portland, O'Toole says. Showcasing what is happening in these places highlights different opportunities than one may see in a city.
Tuck students can also explore their interests in entrepreneurship through student-led organizations like the Entrepreneurship Club, Design and Innovation Club, and Technology Club.
I think that one of the things that is terrific about the way the school approaches entrepreneurship is we have curricular offerings where you can go from first year through second year and really engage in entrepreneurship, and then in parallel with that, take advantage of the co-curricular offerings, which are produced and managed by the Center for Entrepreneurship, in collaboration with all the other resources in and around Dartmouth, says Reichstetter.
---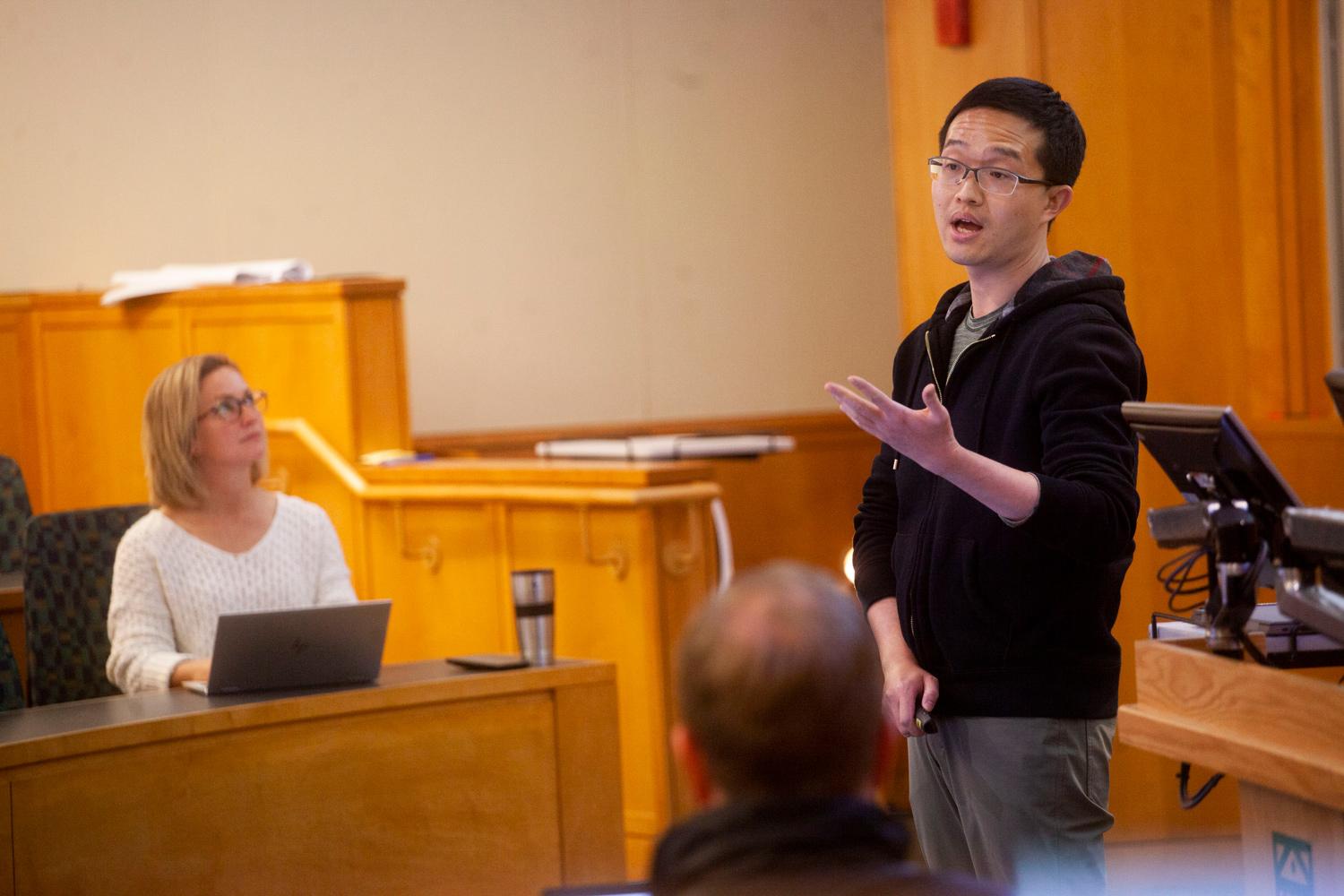 Entrepreneurial First-Year Projects, or eFYPs, have grown in popularity, with more than half of all projects having an entrepreneurial focus.
TEACHING THE ENTREPRENEURSHIP LIFE CYCLE
Faculty affiliated with the Center for Entrepreneurship teach classes that walk students through the stages of entrepreneurship from idea generation to testing to building an organization.
All Tuck students must complete a First-Year Project (FYP), where they work on a business challenge for a client or their own startup. Each year, more than half of all projects have an entrepreneurial focus, whether they are a student's own startup idea, a faculty member or alumnus' idea, an early-stage revenue-generating client or an innovative idea within a larger corporation.
The FYP can be very fulfilling for the students, says Trip Davis D'90, adjunct professor of business administration and an advisor for the e-FYP. It's not abstract. It's practical. It's rigorous. It's based in really sound academic theory around human-centered design and design thinking, lean methodology, innovation and disruption. It's really great that Tuck teaches those academic fundamentals then offers the students the opportunity to apply them in a tangible and experiential way.
[The First-Year Project] is not abstract. It's practical. It's rigorous. It's based in really sound academic theory around human-centered design and design thinking, lean methodology, innovation, and disruption.
—Trip Davis D'90
Davis co-teaches the foundational mini course Entrepreneurial Thinking with Reichstetter, providing an introduction to entrepreneurship and lean startup methodology, where students learn to deconstruct startup ideas, identify problems, opportunities, and customer segments, assess risks, and rapidly discover if business models are viable.
Tuck offers more than a dozen entrepreneurship-focused elective courses including Entrepreneurship through Acquisition led by Adjunct Professor Mark Anderegg; the Early-Stage Venture Capital Workshop Practicum led by Jim Feuille D'79, adjunct professor and faculty advisor for the Center for Private Equity and Venture Capital; and Field Studies in Venture Capital led by Adjunct Professor Phil Ferneau D'84, T'96 and Feuille. Other examples of future entrepreneurship-focused practicums include the Diversity Entrepreneurship Collaboration Practicum which pairs students with participants and entrepreneurs in Tuck's Diversity Business Programs, led by Tuck Executive Education. The new practicum is taught by Reichstetter and Caroline Cannon T'98, a lecturer, leadership coach, and career advisor.
These experiential, for-credit courses are critical for the practical application of different entrepreneurial focuses, says Cannon, who is also a faculty advisor for the FYP.
So much of what students will be asked to do is experiential in nature. You can't read about it—you have to experience it and feel it and understand how to navigate it, says Cannon. Tuck's small size allows us to be intentional through these practicums specifically and through mentoring in general. Our scale really enables students to learn as much as they can about whatever entrepreneurial focus they have.
Another entrepreneurial-focused course where students can really dig in is the new Creating Winning New Products and Services course taught by Peter Golder, professor of marketing. The course is structured around the stages of the new product development process, which are opportunity identification, idea generation, concept development, product design and development, and product launch, Golder says.
Whether students come into the course with an idea already in mind, or they develop one throughout the course, much of the class revolves around idea refinement and learning creative thinking techniques.
It's really very, very much in concert with what the whole program is trying to do in exposing people to a range of roles that happen within entrepreneurship but allow them to do the deep dive in the areas that they're more interested in, or they want to focus on, Golder says.
---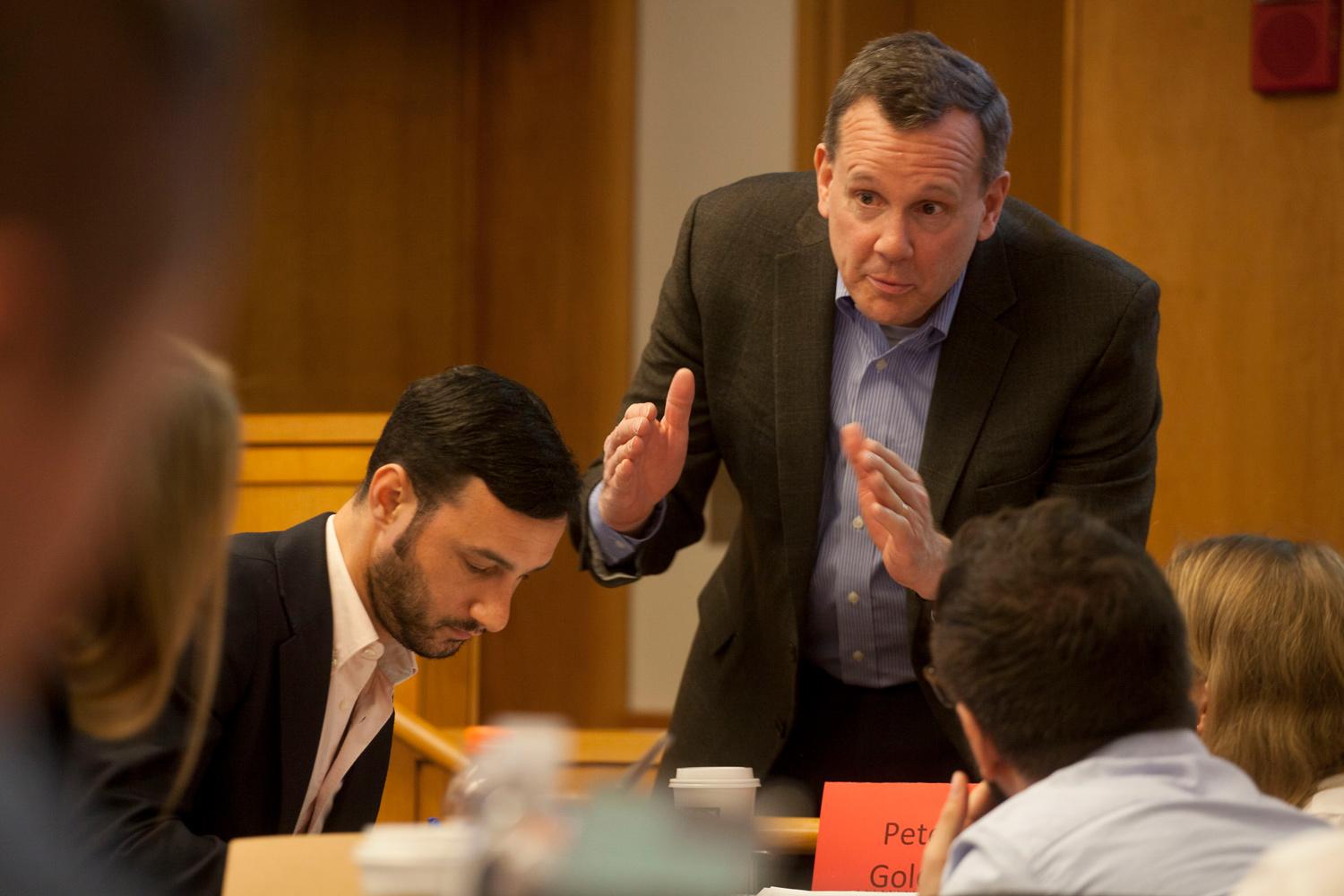 Marketing professor Peter Golder teaches the new course Creating Winning New Products and Services which is structured around the stages of the new product development process.
COLLABORATION ACROSS CAMPUS AND BEYOND
Tuck students work with Centers and departments across all of Dartmouth for various projects and learning opportunities. For example, Tuck students might work with faculty or students from Thayer School of Engineering or the Geisel School of Medicine for their FYPs. The Center for Entrepreneurship is re-launching a program now called Tuck-Thayer Connections in which students from Tuck and the engineering school attend programming to get to know what projects other students are pursuing.
The Magnuson Center for Entrepreneurship, supported by Allison and Rick Magnuson D'79, houses opportunities across campus for students interested in entrepreneurship like the TuckLAB, where undergraduates learn from Tuck faculty, staff, and students, and the Dart-mouth Entrepreneurs Forum.
The Dartmouth Technology Transfer Office helps students with the patenting and licensing of the ideas they work on at the school, and Tuck's Center for Private Equity and Venture Capital provides opportunities for Tuck students interested in learning the investing side of entrepreneurship to better further their ideas and understand what an investor are seeking.
The alumni community often returns to collaborate with Tuck students by bringing their companies to the FYPs, sharing their experiences as speakers, and providing network support to students. Alumni are also often the clients for the Early-Stage Project Exchange that allows alumni who need help with a specific business project for their startup to work with current Tuck students.
I think a lot about the collegiality that comes with the Tuck experience, whether that's from your peers, or your professors, or the people that are in the broader community, says Reichstetter. We are such a tight-knit community, and that creates a safe space to try an idea on for size. To get entrepreneurial experience in this environment is truly different than in other places.
This story originally appeared in print in the winter 2023 issue of Tuck Today magazine.
---
Read More in This Story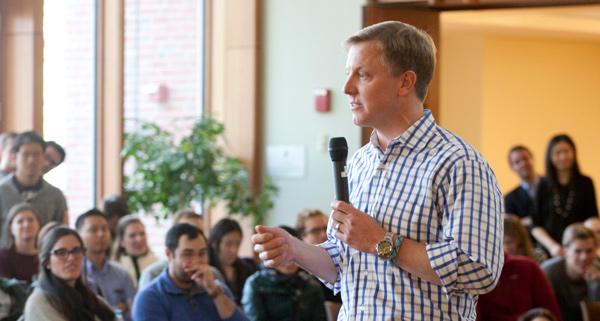 Taught by professors and entrepreneurs Daniella Reichstetter T'07 and Trip Davis D'90, Entrepreneurial Thinking explores what it takes to start your own company now or in the future, to join a venture, or to embark on a career in an entrepreneurial-related field. Read More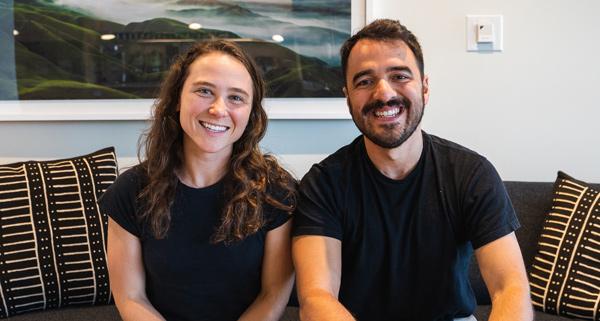 Christine Rohacz T'22 and Teo Gonzalez T'21 are co-founders of ConnectUs, a platform focused on transforming relationships at work by allowing managers to facilitate one-on-ones, set goals, and track personal details. Read More