While at Tuck, Teo Gonzalez T'21 and Christine Rohacz T'22 began to question the future of work—particularly how to address the age-old problem of managers who aren't actually good at managing other people.
Their solution to solving that problem was to build a software that creates those places at work where people feel really engaged, feel really activated, feel really satisfied with the care they're getting from their manager and from the way they were able to grow, Gonzalez says. Gonzalez and Rohacz started building ConnectUs, a SaaS platform focused on transforming relationships at work by allowing managers to facilitate one-on-ones, set goals and track personal details. Since launching a beta version in January 2022, ConnectUs has reached its initial goal of more than $100,000 ARR and has more than 1,000 customers.
The team had the opportunity to participate in the Tuck-Magnuson Startup Incubator, now the Venture Learning Lab, where students benefited from weekly sessions to build their ideas into actual startups and received expert guidance from guest speakers on everything from go-to-market strategies to intellectual property.
Being able to get credit for the incubator, and then also be around other people who are going through that similar experience of creating a company—there's really nothing that compares to that.
—Christine Rohacz T'22
Being able to get credit for the incubator, and then also be around other people who are going through that similar journey of creating a company—there's really nothing that compares to that experience, Rohacz says.
After graduation, Rohacz and Gonzalez spent six weeks in Boulder, CO, as a part of an accelerator with Antler VC where they were able to complete their pre-seed funding round. Rohacz and Gonzalez are keeping a lean team right now, relying on just the two of them and part-time employees to keep the business moving, but they have ambitious goals to try to increase their users fivefold by early 2023.
It's a constant journey of refinement. We're still refining how we work together even though we've been doing it for over a year now, Gonzalez says. I'm excited for how much we're starting to get into a rhythm because it is really hard doing something that doesn't feel like it has a clear roadmap. I think over the past year, we've developed much more of a comfort with that total ambiguity.
Gonzalez and Rohacz say the relationships they built at the Tuck Center for Entrepreneurship with the Center's director Eileen O'Toole and Daniella Reichstetter T'07, clinical professor of business administration and faculty advisor for the Center, were instrumental in their entrepreneurship journeys. For Rohacz, she says the fact that Tuck has among the highest percentage of women across business schools was transformative in her experience.
I've never been in an environment surrounded by so many incredible women, Rohacz says. I was like, 'wow, this is the first time in my life I have women to turn to and look up to—and I still do.' So, I think that was really special.
The two alumni advise other aspiring entrepreneurs at Tuck to embrace the many academic and extracurricular opportunities at the school. Gonzalez emphasized that Tuck is a place of "extreme ownership," and students only get out what they put into their experience.
Rohacz and Gonzalez continue to rely on the Tuck community as they work to scale their startup. Some of ConnectUs's first customers have been Tuck alumni, who have been generous with their feedback to help the team improve their product.
What we built is great. What we built can sell, and we believe it can be so much better, Rohacz says. So, we're really looking for that thing that's going to make it be life-changing for people, and so I think as we collect more and more feedback—our users are incredible in that—we've been able to get closer and closer to that, so I'm excited for that.
This story originally appeared in print in the winter 2023 issue of Tuck Today magazine.
---
Read More in This Story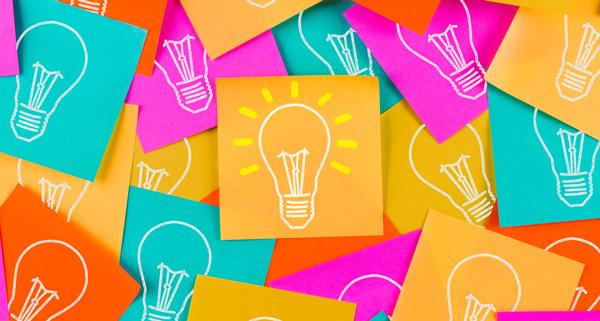 Discover the evolution of entrepreneurship at Tuck, how Tuck teaches the entrepreneurship life cycle, and how Tuck collaborates on all things entrepreneurial across Dartmouth.. Read More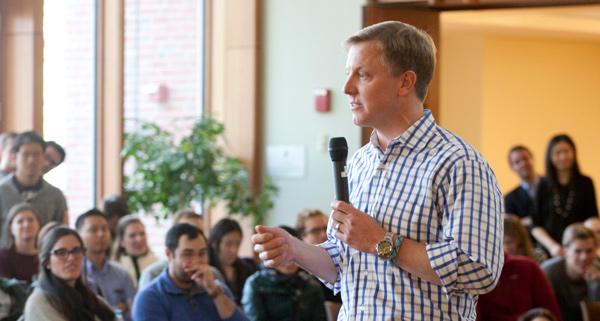 Taught by professors and entrepreneurs Daniella Reichstetter T'07 and Trip Davis D'90, Entrepreneurial Thinking explores what it takes to start your own company now or in the future, to join a venture, or to embark on a career in an entrepreneurial-related field. Read More