Jan 16, 2023
Supporting the Sustainable Revolution: Takeaways from COP27
By Emilie Litsas T'23
In November 2022, I attended the United Nations climate conference and negotiations, COP27, as part of the Tuck delegation which was sponsored by the Center for Business, Government & Society and the Revers Center for Energy, Sustainability and Innovation.
To me, Tuck's participation in COP27 represents our school's commitment to preparing business students to engage in thoughtful, constructive dialogue with global citizens to build a more sustainable future. It is one thing to read about Tuck's commitments on the school website as an applicant, another to sit in the classroom alongside peers who were also selected to exemplify and expand upon Tuck's legacy in the world, and entirely different to step off the plane in Egypt and represent Tuck at the United Nations. I am fortunate to have experienced all three of these moments in just two years' time.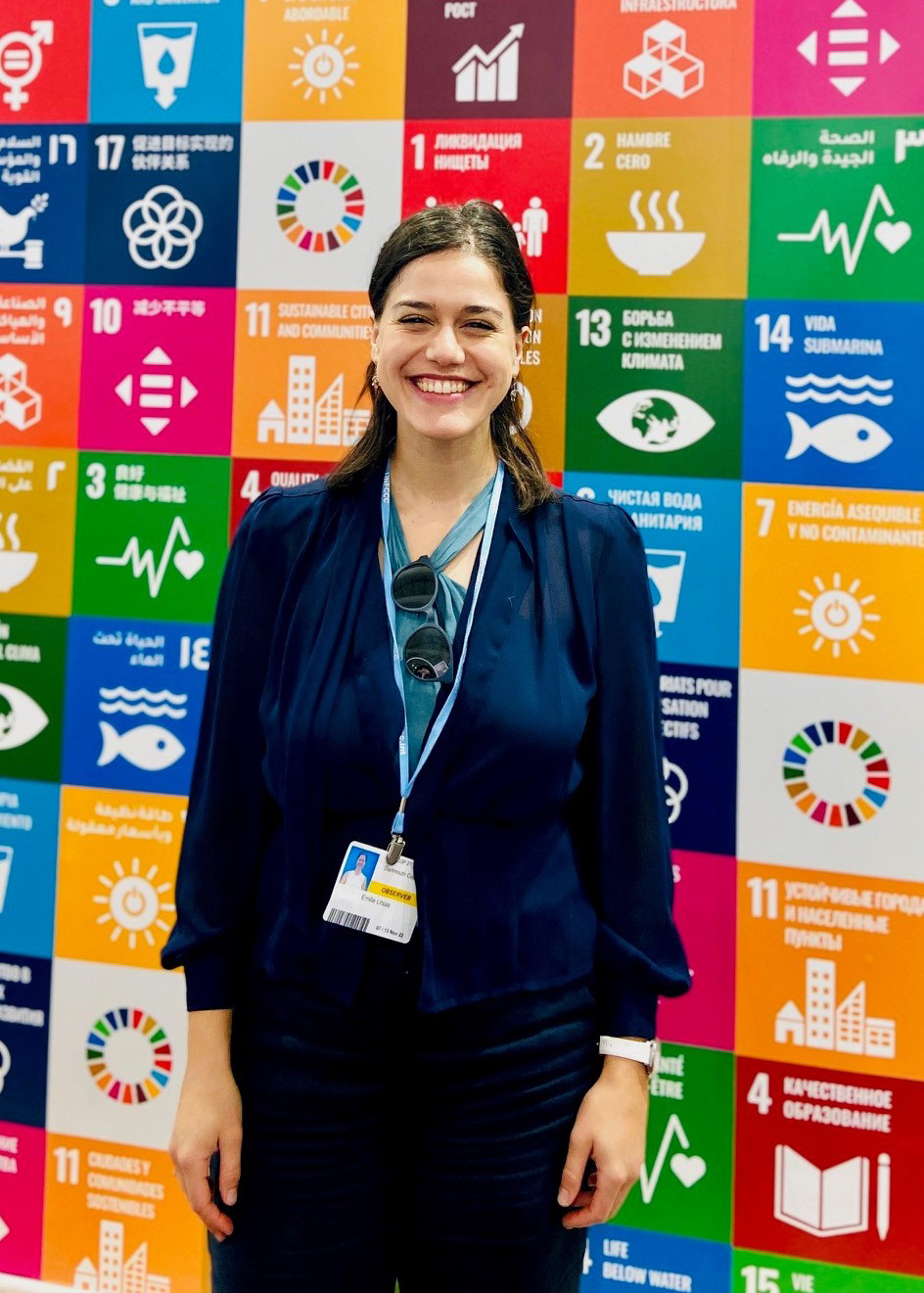 As a joint degree student between Tuck School of Business and Harvard Kennedy School for Public Policy, I find myself often traveling between the two campuses and states of mind—questioning how business principles can improve basic access to resources for vulnerable populations, and how government can fulfill a more significant role in creating and regulating technologies that protect people's social and economic freedoms.
I became passionate about migrant and refugee services in 2014 and worked on resettlement services for five years prior to graduate school. Since I started this work, the migrant crisis surged by 40% to a startling level of 100 million people displaced worldwide. The migrant crisis is continuing to grow at a faster pace than urban policy solutions. At COP27, I was able to immerse myself in climate dialogues to better understand how climate change is exacerbating forced migration, shaping urban lifestyles and economics, and changing the future of the world order based on access to sustainable resources.
While these insights only skim the surface of what is currently being debated in climate policy circles, there is so much that we can do with this information as average citizens.
If you live in the United States or Europe, expect to shift your lifestyle and work dramatically to support the new climate finance deals. Scientists predict the shift to a green global economy will require at least $4–6 trillion of investment yearly. The US and Europe contributed more than 80% of global carbon emissions for the first half of the 20th century and account for close to 30% of current emissions. Don't wait for regulations to catch up to the recommendations of climate scientists; anticipate the shift away from fossil fuels, a potential hike in taxes, and prepare your families and businesses to make more environmentally sustainable decisions.
If you work in the finance, manufacturing, or energy sectors, your work is about to be transformed by the accelerating shift toward a green economy and away from fossil fuels. There can no longer be niche subject matter experts on how climate change affects these markets; the average analyst will need to be more knowledgeable on the upcoming renewable transition, as it is coming fast.
Across industries, leaders should place a greater emphasis on listening to the voices of women and indigenous populations when creating strategies for sustainable initiatives. Indigenous populations have managed >80% of the world's biodiversity with <2% of climate financing; these communities are the experts on sustainable resource management. Women's carbon footprints are less than 1/3rd of the emissions by men on a global scale and regions that engage women's political voices are linked with significantly lower carbon emissions.
No matter your wealth, status, or geography on Earth, global warming will affect your lifestyle and the generations to come. Climate change realities simply cannot be ignored or avoided, and we need cross-sector, cross-industry resolve to make the sustainable revolution possible.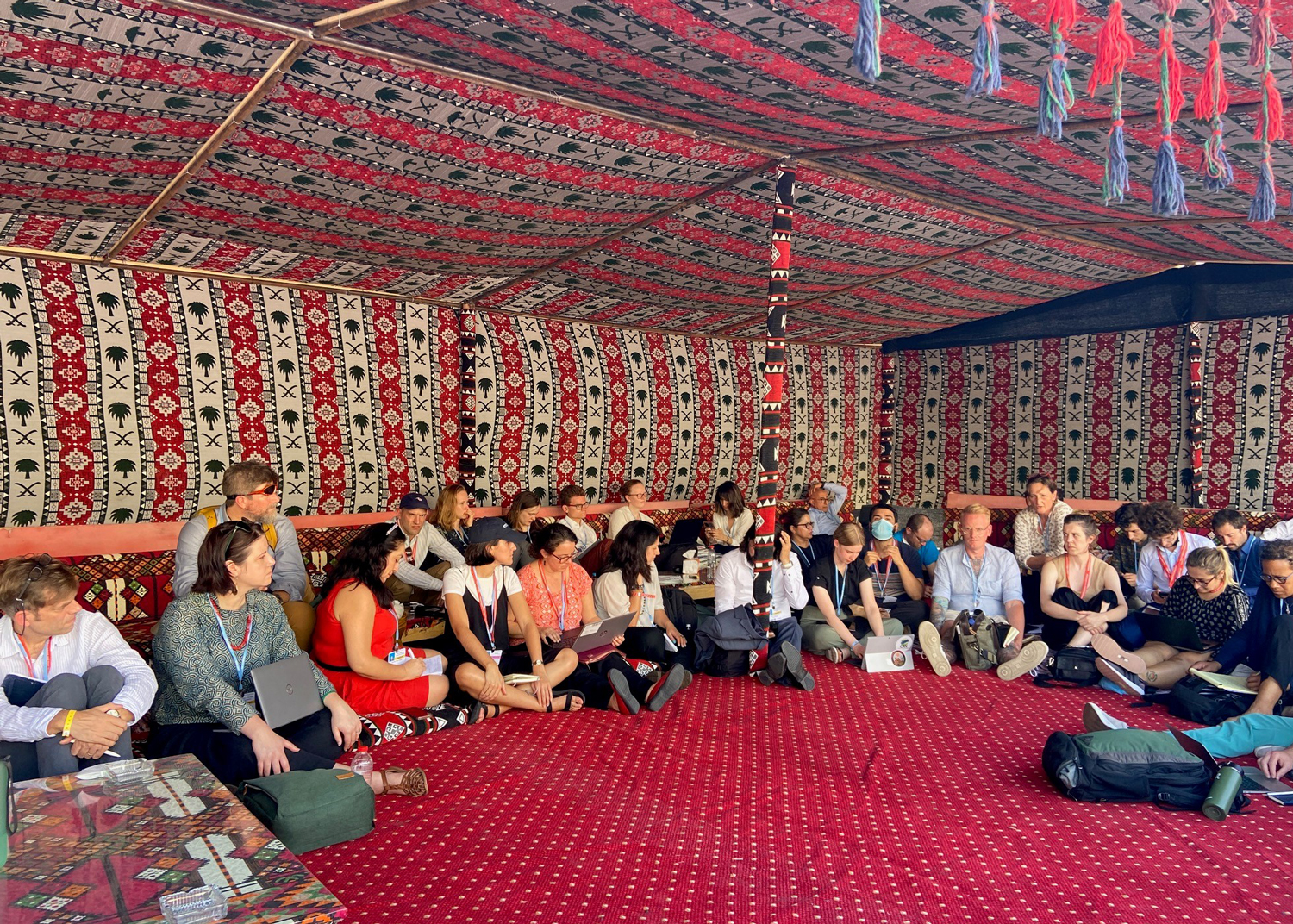 Those of us who live in the privileged, global superpower nations with the highest historic emissions should acknowledge how our current lifestyles were funded by the resources and talents of nations experiencing the worst effects of global warming. If we are to move forward in a sustainable future together, we must address past and current harms to these communities, redress wrongs, support the prosperity and dignity of climate-vulnerable groups, and invest in more sustainable strategic plans led by individuals who understand how to face and survive natural resource constraints.
My study of climate issues has just begun, and I encourage you to join me in learning a more responsible approach to living and working. For further study, I refer to the expertise of climate scientists (visit the IPCC's climate reports), climate activists (learn about youth climate activism tools), and leaders in natural resource management (read about modern indigenous practices for sustainable living).
Each year Tuck sends an observer delegation of students to the Conference of Parties for the United Nations Framework Convention on Climate Change. This unique opportunity is part of the co-curricular experience where students achieve their distinctly immersive and highly individualized learning environment that encourages reflection and fosters personal development. Students apply for this opportunity and funding and logistical support is given by the Center for Business, Government & Society and the Revers Center for Energy, Sustainability and Innovation.