Feb 24, 2022
One Tuck, Many Voices: Meet Fatmah Ba T'22, Anthony Fosu D'24, and Dean Angela Brizant
By Tuck Communications
Members of the Tuck and Dartmouth community reflect on their goals, accomplishments, inspirations, and passions in honor of Black Legacy Month.
---
Fatmah Ba T'22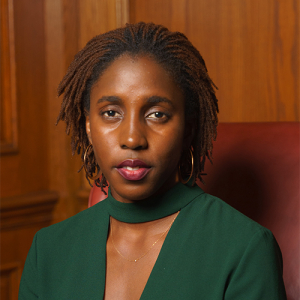 Hometown Dakar, Senegal
Tuck Activities Regional Captains, Black Students Association at Tuck (BSAT), Consulting Club, Technology Club, Tuck Africa Club
Summer Internship McKinsey
Post-Tuck CaReer Path Consulting
Outside of tuck I spend a lot of time traveling to see family, reading novels, hanging out with friends, and baking.
What's something about you only a few people know?
I have always wanted to be a middle school teacher. A year after I graduated from engineering school, I applied to Teach For America and was accepted to join the program as a corps member and elementary school teacher in Oklahoma City. I didn't end up going to Oklahoma City but decided to volunteer in a French association that helped middle school and high school students from low-income families in the suburbs of Paris. I was a mentor and tutor to middle school students for over three years.
After I graduate, I want to pursue my passion in education by either volunteering in the sector or bringing to life my project of building a boarding school in Senegal for kids from underserved communities.
What does diversity, equity, and inclusion mean for you today, and in your words, why is it so critical?
To me, diversity, equity, and inclusion means recognizing the variety of individual profiles in our environment; being willing to embrace those differences; putting in place the necessary actions to address the disparity of resources among people; and giving everyone the chance to access the same final opportunities.
Building diverse, equal, and inclusive communities will, in my opinion, contribute to a stronger social cohesion, build empathy, and give individuals an enriched vision of the world with a true understanding of others.
In your opinion, what makes a good leader?
A good leader is aware of their values, emotions, and shadow side and acts in the best interest of the collective whole. It is someone who is willing to go on an inward journey of self-growth and self-discovery to transform their organization. I believe that this effort of introspection is necessary because it is how true leaders learn what they really value and develop a clear idea for where they are headed.
---
Anthony Fosu D'24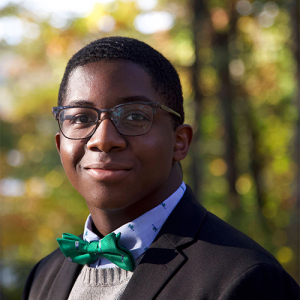 HomeTown Keyport, New Jersey
Dartmouth activities OPAL, Student Assembly, Christian Union, Agape, NAACP's peer-mentorship program, Apologia Journal
What accomplishment(s) are you most proud of?
I am most honored by my contributions to the community during my time at Dartmouth. This includes my service on the Dartmouth Student Assembly, coordinating mental health programs for Black students, and serving students as an Undergraduate Advisor.
What is your vision for the future? Or, what do you believe will be the defining issue(s) of the next 20 years?
I believe that the most pertinent upcoming issues we need to address will involve expanding access to higher education for most students, increasing technological literacy, and providing sustainable solutions for housing, mental health, and transportation.
What have you recently read, watched, or listened to that you enjoyed and would highly recommend to others?
I highly recommend Professor Jamila Michener's book Fragmented Democracy, which provides a highly in-depth look at Medicaid, Federalism, and the role of politics in the lives of people on the ground. It profiles the experiences of folks that have interacted with the American health care system, humanizing issues that often impact people's lived experiences.
---
Dean Angela Brizant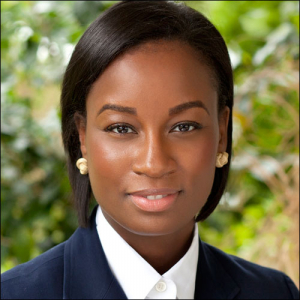 Role at Dartmouth Assistant Dean in the Office of Pluralism and Leadership (OPAL)
Pre-Dartmouth Over a decade of experience as an educator, counselor, and advocate in both higher education and K-12.
What accomplishment(s) are you most proud of?
I am most proud of being awarded "Teacher of the Year." I was the 12th grade founding AP Psychology and African American History teacher at Johnson College Prep in Chicago. At that point in my career, I had worked with CEOs across the Tri-state area, and I had been an administrator at Long Island University and Northwestern University. Yet, I found the work of being a first-year teacher to be the most challenging and rewarding. It was my responsibility to make sure every student in the senior class learned and understood my course material, and I took my charge very seriously. I created effective scaffolds and supports and used a variety of teaching strategies to reach every student. I arrived at school very early and left very late working on my craft. It was not only important to me that my students learned, but that they also had fun along their academic journey. So, to have my hard work recognized in this way filled my heart with joy and pride.
Describe an ah-ha moment for you—a defining moment that changed the course of your life, career, or altered your way of thinking.
In 2015, I was selected to be an inaugural member of the Surge Fellowship, which is a cohort-based experience that unites and accelerates emerging leaders of color in education. The fellowship altered my way of thinking, in that it challenged and empowered me to bring my whole self to my work. I learned that the myriad of experiences that constitute who I am make me a strong leader, a resilient leader, and an authentic leader.
What have you recently, read, watched, or listened to that you enjoyed and would highly recommend to others?
I recently watched an interview of the great author Toni Morrison, by the Connecticut Forum in 2001, where she discusses finding meaning. During the discussion, the interviewer asks, "How do you survive whole in a world where we're all victims of something?"
Toni Morrison states, "…Sometimes you don't survive whole, you just survive in part. But the grandeur of life is that attempt. It's not about that solution. It is about being as fearless as one can. And behaving as beautifully as one can, under completely impossible circumstances. It's that, that makes it elegant. Good is just more interesting. More complex. More demanding. Evil is silly."