May 26, 2023
Many Voices, One Tuck: Meet Veterans Kevin Matuszewski T'24 & Alex Harrison T'24
By Tuck Communications
In honor of Military Appreciation Month, we asked student veterans to share more about their goals, accomplishments, inspirations, and passions.
---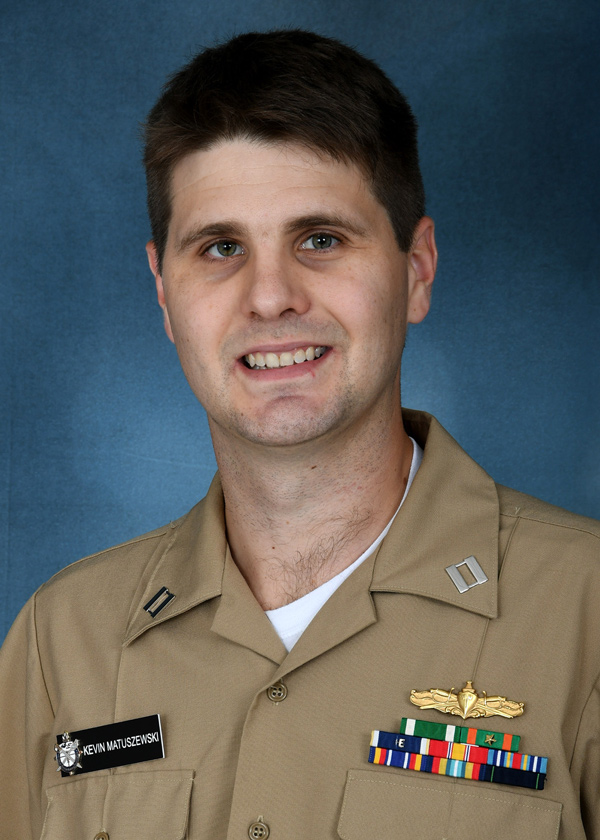 Kevin Matuszewski T'24
How would you describe your life philosophy? How do you define "success"?
My life philosophy is to use my talents to serve a greater purpose. We have many purposes, and they may not always be what you thought originally. For example, my current purposes are as a father, husband, and business student. While I didn't originally plan on business school even a few years ago, after some reflection I found it was a good place to apply the leadership and technical skills the Navy had provided in a business context.
I find you are most successful when you leverage your talents in the best possible way, but you can still feel driven to grow to be a better version of yourself. I think success is defined by how much your life's purposes align with your values and how much your talents and efforts are contributing towards a larger mission and impact. When you care about what you do and can see it creating positive change, then it's very easy to get up excited and your work will be a success.
In your opinion, what makes a good leader?
In my opinion, a good leader is someone who applies a wise and consistent framework to decisions that enable their team to maximize their contributions to a mission. That framework can be a company strategy, a vision statement, a plan of the day, or even a clear set of priorities. When people understand what they are doing and why, it becomes much easier for them to apply their efforts in the right direction and do a good job, which is what most people want to do at the end of the day. A wise leader is one who through experience or listening understands their team's strengths and weaknesses and can anticipate pain points or risks and expend extra resources or planning to mitigate them accordingly.
What have you recently, read, watched, or listened to that you enjoyed and would highly recommend to others?
I recently watched the Banshees of Inisherin and really enjoyed the movie. It illustrated very starkly, and quite honestly, life in a small town in Ireland 100 years ago, which was quite like the world my grandparents left behind to come to America, and helped me understand why they might have done so. It also touched on themes of legacy, common decency, and how petty arguments and grudges can spin out of control and take over your life if you let them. It made me reflect on what makes for a fulfilling life, one well-lived, and what it takes to satisfy both.
Kevin is from La Grange Park, Illinois, just outside Chicago. He earned an undergraduate degree in biology from the University of Notre Dame before being commissioned as Surface Warfare Officer (Nuclear) in the U.S. Navy. He served with USS KEARSARGE (LHD 3), USS GERALD R FORD (CVN 78), and Naval Service Training Command.
---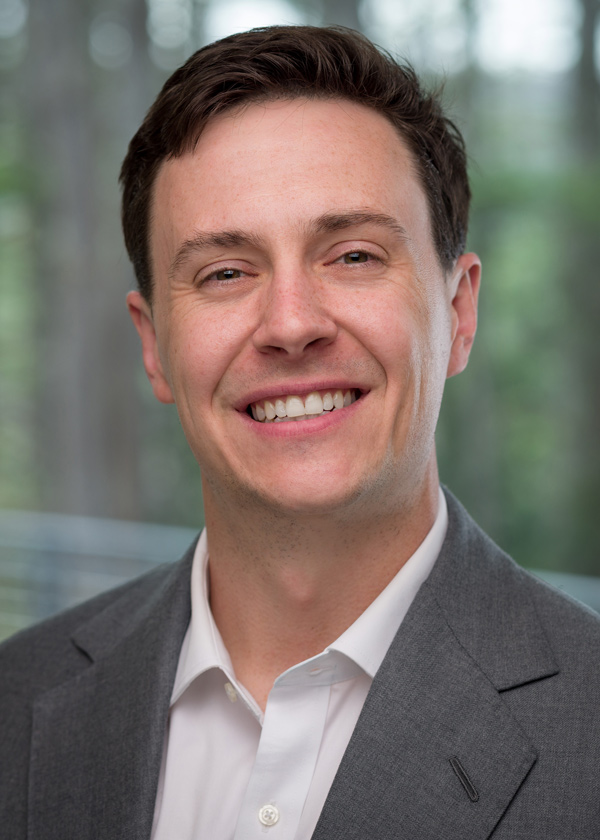 Alex Harrison T'24
Who do you most admire and look up to? Who inspires you and why?
My late father, Larry Gnepper, is without a doubt my hero and the person I looked to for any and all guidance in life. My dad was an incorruptible force who made a dramatic impact on everyone who knew him, but maybe most importantly he was a loving husband, caring father, and dependable friend.
When I leave this world one day, I would love to be remembered as someone who lived like Larry Gnepper.
How would you describe your life philosophy? How do you define "success"?
My life philosophy revolves around the importance of committing 100% because if you compromise on one thing, you can compromise on everything.
The consistent advice I've received from the people I look up to is to prioritize relationships—with family, with friends, and with your partner. A friend sent me an article that articulates this sentiment well: "People who are driven to excel have this unconscious propensity to underinvest in their families and over-invest in their careers—even though intimate and loving relationships with their families are the most powerful and enduring source of happiness."
Alex was born and raised in Amarillo, Texas and enrolled at the University of Oklahoma for a year prior to enlisting as an airborne infantryman (11B). He was stationed at Ft. Bragg, North Carolina until 2016 when, as a recipient of the Posse Foundation Leadership Scholarship, he attended Vassar College in Poughkeepsie, New York. Upon graduation, Alex joined RBC Capital Markets as a municipal products analyst. In 2020, he joined Deloitte and worked within their GPS Consulting practice until enrolling at Tuck this fall with my partner Lilia T'24. He enjoys fly fishing, hiking, skiing, and playing golf in his free time.
---
Many Voices, One Tuck celebrates the stories of our vibrant and diverse community. What's your story? Email DEI at Tuck if you'd like to contribute to the MVOT project.
Note: MVOT is open to members of the Tuck community, including students, alumni, faculty, staff, TEE and Tuck Bridge participants, and MHCDS graduates.