May 25, 2023
Many Voices, One Tuck: Meet Veterans Abhineet Sikri T'24 & Alexandra Hundley T'24
By Tuck Communications
In honor of Military Appreciation Month, we asked student veterans to share more about their goals, accomplishments, inspirations, and passions.
---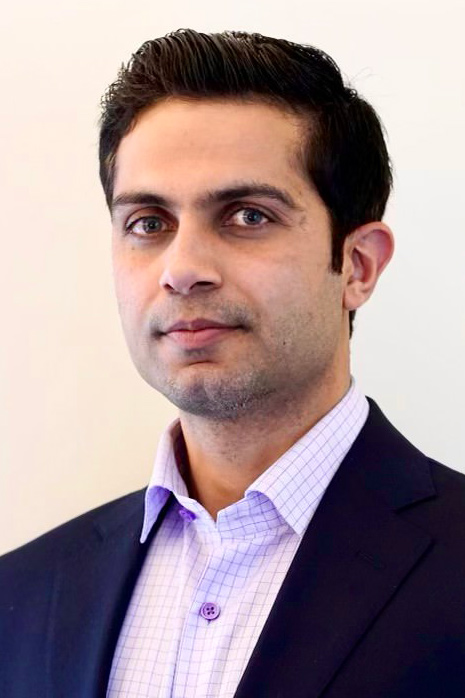 Abhineet Sikri T'24
What accomplishment are you most proud of?
The Indian Military Academy is the WestPoint equivalent for Indian Army officers. The instructors at the academy were responsible for my transformation, both professionally and personally, as I went from a 198-pound college graduate to one of the fittest officers: from a mere participant to a team leader.
I aspired to be an instructor for the kind of impact and influence it has on the lives of others. But as inspiring as instructors are, only Army officers with exceptional success are recruited. Over a period of five years, from consistently outstanding performances in courses to an impeccable track record that shows devotion to duty, I worked hard to be short-listed for the interview.
At the end of a three-day, exhaustive interview process, I was selected as an instructor to the coveted Indian Military Academy. During my two years at the academy, I mentored 250 cadets to be future leaders imparting virtues such as authenticity, courage, compassion, and humility. So my most significant professional achievement is to have contributed to someone else's life and the organization as a whole.
Describe an ah-ha moment for you—a defining moment that changed the course of your life, career, or altered your way of thinking.
An ah-ha moment that changed my life was serving as an Army officer at Siachen Glacier. At an altitude of 24,000 feet and enduring temperatures as low as -58 degrees F, maintaining effective communication became a critical matter of life and death. When an avalanche hit, disrupting our communication, we had to restore it in extreme conditions. This experience taught me that leadership is about building trust and camaraderie. I realized that life is precious and that fostering strong relationships within a team is crucial. From then on, I focused on empowering and motivating my team, knowing that their success is tied to our collective effort. This moment shaped my perspective, emphasizing the value of unity, resilience, and the importance of cherishing life's connections.
Raised in New Delhi, India, Abhineet pursued a degree in Computer Science and was thereafter commissioned as a Lieutenant in the Indian Army. Leading teams in challenging sectors, including desert, mountain, and glacier environments, he demonstrated adaptability, grit, and resilience. Holding critical appointments such as company commander, IT head, and project officer, Abhineet showcased remarkable adaptability and problem-solving skills. In addition, as an Instructor at the Indian Military Academy, he trained future army officers.
---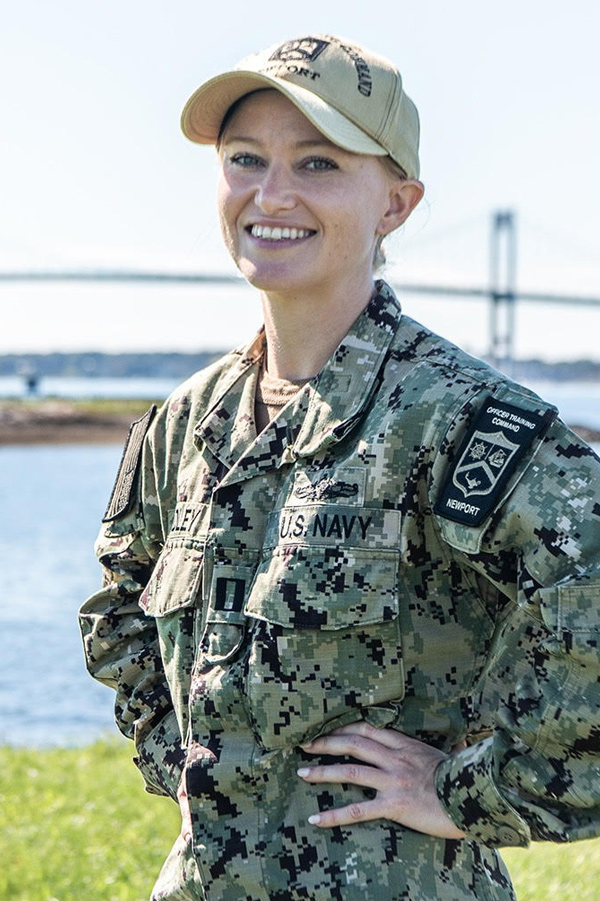 Alexandra Hundley T'24
What accomplishment are you most proud of?
Getting into Tuck was a huge accomplishment for me (and everyone here should be proud of themselves for also achieving that!), but I'm very proud of my seven years of service in the United States Navy which included three deployments to the South China Sea and later on as a Class Officer at Officer Candidate School in Newport, RI. My time training over 2,000 candidates was incredibly challenging but was one of the most fulfilling positions I've held, as they are the next generation of military leaders.
What keeps you busy? How do you like to spend your time outside of work?
During the long winter in Hanover, I was more of a couch potato than I would have liked! Now with the sun out and warmer days ahead, anyway I can get outside—whether lounging on a chair watching a cricket game in Sachem Field or going for a run. I'm also excited to travel more frequently.
Who do you most admire and look up to? Who inspires you and why?
My father has been a big influence in my life. While serving in the Navy for 23 years, he took my family around the world as a nuclear power officer and then as a defense attaché, where I learned the importance of kindness, education, and cultural diversity. The dedication he put into his family every day continues to inspire me to achieve more both professionally and personally.
What's something about you only few people know?
I was once an extra in a show in which I had to wear a corset for 14 hours straight!
What do you believe are the components of a "good" life? How do you define "success"?
Enjoy what you are doing while you are doing it! Most people who are highly motivated continue to trek down the path of completing objective after objective, and while this is incredibly beneficial for future success, it's also important to reflect on and be proud of what you have achieved. Success also means something different to everyone so don't get caught up on what others have chosen on how that defines them, focus on what is important to you.
What do you believe will be the defining issue(s) of the next 20 years?
For the United States to have a chance at remaining a world superpower, we as a country will have to refocus on the importance of education and health care systems. We are too mature of a society to allow these to not be a basic human right.
In your opinion, what makes a good leader?
In the military, I was blessed to see a diversity of different leadership styles, but a good leader can be differentiated as someone who continuously learns from those around them, is decisive, and shows humility in every aspect of actions taken. A good leader genuinely cares about those involved in the process and can find ways to motivate others via intrinsic values.
---
Many Voices, One Tuck celebrates the stories of our vibrant and diverse community. What's your story? Email DEI at Tuck if you'd like to contribute to the MVOT project.
Note: MVOT is open to members of the Tuck community, including students, alumni, faculty, staff, TEE and Tuck Bridge participants, and MHCDS graduates.