Oct 24, 2022
Many Voices, One Tuck: Meet Mitch Jacobs T'23 & Xiangyu Zhao T'23
By Tuck Communications
In honor of LGBTQ+ History Month, we asked members of Tuck Pride—the Tuck community's LGBTQ+ resource and support group—to reflect on their goals, accomplishments, inspirations, and passions.
---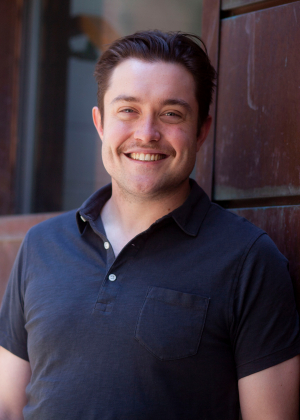 Mitch Jacobs T'23
Gender Pronouns: He/Him/His
Hometown: Franklin, Tennessee
What keeps you busy? How do you like to spend your time outside of work?
Outside of school/work, I like to hang out with my friends at Murphy's or Dunk's in Hanover, play tripod hockey, travel, maybe read a book, do crossword puzzles, or go for a hike.
Describe an ah-ha moment for you—a defining moment that changed the course of your life, career, or altered your way of thinking.
Realizing I was unhappy at my old job was a large ah-ha moment for me. By every metric of success, I was doing well: getting promotions, earning a healthy paycheck, and living in coastal California. I was living many people's dream, but, at the end of the day, I was unhappy and unsatisfied with my life. Deciding to apply to business school and leave the engineering field to improve my happiness was a pretty big step, and I'm significantly happier now. Life is too short to measure your life by other's standards of success and you should prioritize your own happiness at the end of the day.
What's something about you only a few people know?
Maybe more than a few know, but in high school, I was one of the best high school tuba players in Michigan and the country. After considering a music major, I ended up going to school to be a nuclear engineer.
What do you believe will be the defining issue of the next 20 years?
The defining issue of the next 20 years is going to be the energy transition. Energy is at the base of everything that humans do and how we operate. How we approach it within the next 20 years could define the rest of human existence.
What have you recently, read, watched, or listened to that you enjoyed and would highly recommend to others?
Comedy Bang Bang podcast. It's been on since 2009 and is one of the funniest things I've ever listened to. Over the pandemic, I listened to all 700 episodes. Would recommend it to anyone.
---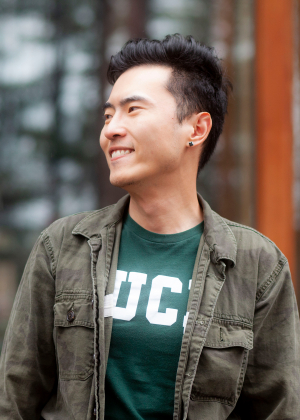 Xiangyu Zhao T'23
Gender Pronouns: He/His/Him
Home Country: China
What keeps you busy? How do you like to spend your time outside of work?
I enjoy baking; it's very satisfying to create a delicious dessert while experimenting with ingredients and techniques. Decorating desserts also feels like a form of art, as you can use a variety of materials and skills to add visual appeal on top of a delicious taste. It requires focus and attention but can be very relaxing as well. Every time you bake a cake, you receive a slightly different result; there will always be surprises and things to learn in this process.
What does diversity, equity, and inclusion mean for you today, and in your words, why is it so critical?
To me, diversity, equity, and inclusion means the ability to recognize and appreciate the differences among us, the capacity to preserve and nourish each of us for who we are and who we choose to be, and the environment where everyone can thrive without having to compromise part of their lives. Diversity, equity, and inclusion allows us to improve ourselves individually for the betterment of the community as a whole.
What do you believe are the components of a "good" life?
I am hoping to achieve sustainable happiness in my life. Technology brings with it a huge variety of physical entertainment but reduces our ability to maintain a happy mindset. Our brain is tailored to crave constant stimulation, which can be fulfilled by our phones, tablets, and laptops. We are associating happiness with grasping for more and more information.
I have gradually become exhausted by this endless pursuit of stimulation, this intense competition for my attention from all the apps, and this inner void that's left after I turn off my screen. A "good" life should be able to offer sustainable happiness and fulfillment without depleting your energy. Success is somewhat closely intertwined with this as well. "Success" can be stressful and time-consuming sometimes, but, at the end of the day, it should lead to a sense of fulfillment and lasting happiness long-term.
---
Many Voices, One Tuck celebrates the stories of our vibrant and diverse community. What's your story? Email DEI at Tuck if you'd like to contribute to the MVOT project.
Note: MVOT is open to members of the Tuck community, including students, alumni, faculty, staff, TEE and Tuck Bridge participants, and MHCDS graduates.