Jan 12, 2023
Augmented Reality to Language Translation: Exploring Innovation with Tuck Alumni on The Sydcast
By Catie Baumgartner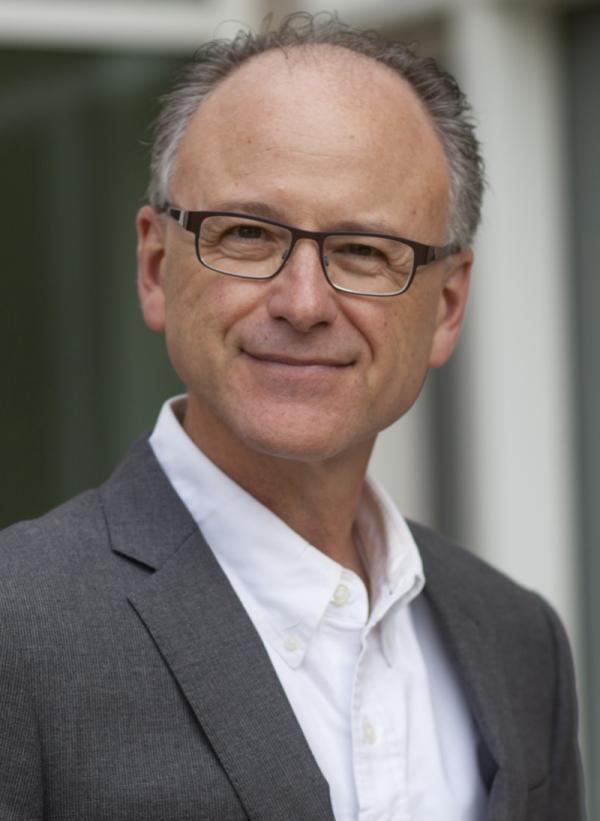 Where have they gone? Where are those real conversations about who we are as people, how we became the person we became, the journeys we're on, the kind of career we're crafting? Sydney Finkelstein, Steven Roth Professor of Management at Tuck, found himself asking these questions before launching The Sydcast in 2019. The podcast, which features intimate and informative conversations with an array of guests, was inspired by this desire for deeper storytelling and human connection.
In each episode, Professor Finkelstein sits down with entrepreneurs, community leaders, professional athletes, politicians, academics, authors, musicians, and more—including many members of the Tuck community. Listen to some recent conversations with Tuck alumni guests, as they discuss everything from a bottom-up approach to problem-solving to competing with Google Translate.
---
Kenny Mitchell T'04 is the Chief Marketing Officer of Snap Inc., the parent company of Snapchat. He guides the brand and business marketing efforts, focusing on driving the growth of the global Snapchat community and the base of advertising and developer partners. Previously, Mitchell was an accomplished leader at McDonald's U.S., Gatorade, and NASCAR, where he oversaw the marketing efforts related to key consumer touch-points—creative, digital, design, retail, and experiential. Over his 20-year career, Mitchell has received numerous awards and recognitions, including being named one of The Most Creative People in Business by Fast Company, Forbes CMO NEXT, AdWeek 50, Business Insider: 25 Most Innovative CMOs, and Campaign Power 100.
The center of gravity really sits with the marketing of an organization.
Wendy MacKenzie Pease T'97 is the owner and president of Rapport International, a translation and interpretation services company specializing in marketing, legal, and medical/life sciences translation. Throughout her career, she has worked with hundreds of companies to help them communicate across more than 200 languages and cultures. She is the author of the book, The Language of Global Marketing, and the podcast host of the Global Marketing Show.
My biggest advice is, if you are going somewhere to conduct business where English is not the native language (…), to get an interpreter who fully understands the two languages and two cultures, and then you use your interpreter as your cultural conduit.
Alejandro J. Crawford T'02 is the co-founder and CEO of RebelBase, the SaaS equipping students, employees, and citizens to build solutions of their own. He also serves as Professor of Entrepreneurship at the Bard MBA in Sustainability. Through Bard's new course sequence for changemakers, his research has expanded to university systems from Bangladesh to Kyrgyzstan. He writes and speaks widely on expanding access to innovation and, in 2020, co-won the Roddenberry Award to create a documentary about game-changing initiatives developed using the RebelBase platform.
Comfort with failure is itself a trainable mentality.