Inventing the Edge | Scott Neslin
The series "Inventing the Edge" explores the research of 10 celebrated professors and its impact on business knowledge.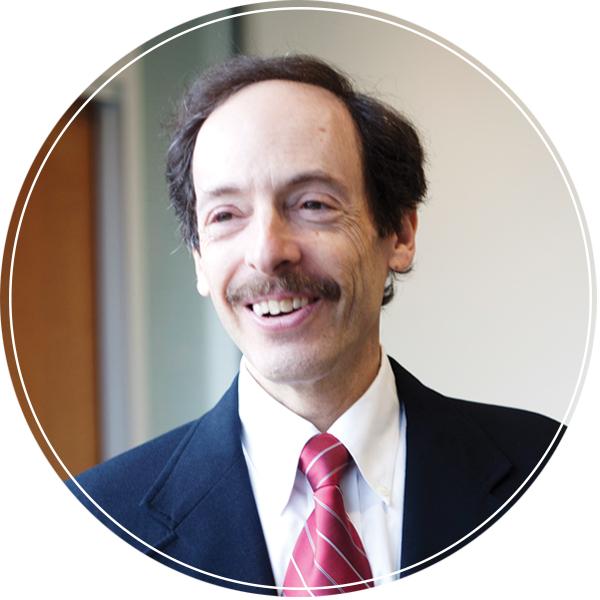 Marketing
Scott Neslin
Albert Wesley Frey Professor of Marketing
Around 1985, Scott Neslin and his colleague Robert Blattberg set out to do something about an incongruity hobbling the field of marketing. Consumer products firms were starting to spend more on promotions than they did on advertising, yet advertising was far more studied and taught. With the increasing availability of scanner data—which provided highly detailed information on the products consumers purchased, and under what conditions—Neslin and Blattberg figured the time was right to craft a research-based foundation on promotions. The outcome was their 1990 book Sales Promotion: Concepts, Methods, and Strategies. It became the definitive resource on the promotions field, and helped launch a cornucopia of research papers that expanded our understanding of promotions-related phenomena. "We published this book in the midst of a perfect storm: an explosion of data, managerial relevance, and new econometric models," says Neslin. "We tried to capture all that in the book."
Neslin co-authored several papers on promotions, partnering with co-authors such as Tuck professors Kusum Ailawadi, Caroline Henderson, and Praveen Kopalle. His paper with Henderson measured the prevalence of stockpiling as a major constituent of a promotion's impact, while his work with Ailawadi showed that one of the consequences of stockpiling was to increase consumption—the idea that if you've loaded up on yogurt in the refrigerator, you eat more yogurt.
Promotions are all about incrementality. Are you really expanding your sales, or just getting people to stockpile?
Neslin soon turned his attention to customer relationship management (CRM), and then internet marketing. Within CRM, he has researched loyalty programs with Kopalle as well as Tuck professor Gail Taylor. He has also devoted much attention to multichannel marketing, a fertile topic in the entangled arenas of online and offline ecommerce. His most well-known papers in this area explore showrooming and webrooming (when consumers research in the store and buy online, or do the reverse), how consumers migrate their purchases from one channel to another over time, and the impact online marketing on offline sales as well as offline marketing on online sales, known as "cross effects." That last one was a finalist for the William F. O'Dell Award from the Journal of Marketing Research, which honors the article published in the last five years that has made the most significant long-term contribution to marketing theory, methodology, and/or practice.
Internet marketing continues to inspire Neslin, for its sheer influence on the marketplace and the many unknowns surrounding the practices of online retailers. These include the impact of free shipping promotions on product returns, the impact of Facebook advertising on app downloads, and most recently work with Tuck co-authors Prasad Vana and Deepti Poluru on the factors that inspire consumers to watch promotional videos. He's fully engaged in the machine learning revolution that's sweeping the academic as well as practitioner arenas.
For a career that began firmly in the analog era, Neslin has had no trouble impacting the digital world we find ourselves in. It fits with his approach of identifying key phenomena and opening the door for others to explore further. "Other academics may come to different conclusions than I do about a certain concept, and that's fine with me," he says. "The point is that they're looking at the concept and going deeper. That's how we truly build the research base that increases our expertise and provides us with material to share with our students."
Further Reading
Robert C. Blattberg and Scott A. Neslin. Sales Promotion: Concepts, Methods, and Strategies. Prentice Hall, 1990.