Inventing the Edge | Rod Adner
The series "Inventing the Edge" explores the research of 10 celebrated professors and its impact on business knowledge.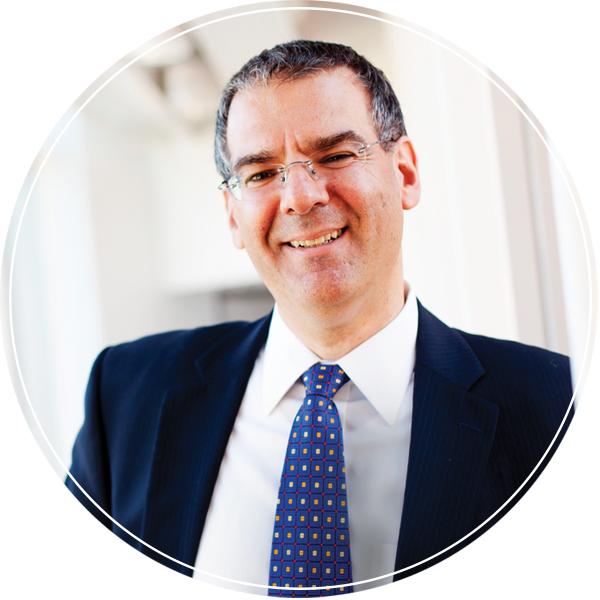 Strategy
Ron Adner
Nathaniel D'1906 and Martha E. Leverone Memorial Professor of Business Administration
In 1996, Microsoft co-founder Bill Gates wrote an essay titled "Content is King," where he correctly predicted that people and businesses would make money on the Internet by offering unique and interesting information and entertainment. Ron Adner has an equally pithy yet powerful take on innovation strategy: "Context is King." While other strategy experts were focusing on one dimension of innovation or another, Adner brought a wider perspective of the challenges of innovation and changed the way academics and managers think about creating value through new products. "I always start with a question that is big and unresolved from a managerial perspective, and then figure out what research exists that speaks to it," Adner says. "Where the best research lags the big problems, that's where I dig in."
Adner's first major contribution to the strategy field was his demand-based view of the emergence of competition. At the time, in the early 2000s, the strategy and technology literature had talked a lot about disruptive technology. According to many theorists, disruption happened when a new product with inferior performance displaced an established incumbent. But it wasn't clear what was driving that phenomenon. In his 2002 paper "When Are Technologies Disruptive," Adner uncovered the demand conditions that enabled disruption, showing how adoption thresholds and preference structures among consumers predicted whether a new technology could gain a foothold.
Innovation usually doesn't happen in a vacuum. Successful innovators are the ones who see the wider constellation of co-innovators and adopters that are crucial to value creation
Eight years later, Adner expanded the context of strategy again in his paper "Value Creation in Innovation Ecosystems," which argued that innovators need more than customers to create successful innovations—they also need co-innovators to supply the components of a new product, and complementors to create products that the end consumer will couple with their innovation. Moreover, he showed how the location of the focal innovation within the ecosystem—in effect, the distance from the consumer—affects the degree to which the innovator will have a first-mover advantage. That paper is the roots of his critically acclaimed 2012 book The Wide Lens: What Successful Innovators See that Others Miss, which explores strategy in innovation ecosystems in much greater breadth and depth. "That article launched a whole subfield in strategy," Adner says. "Before it came out, ecosystems were not a focus for serious research. I just went to a conference for the Strategic Management Society that had at least seven entire sessions on the topic."
These days, Adner is at work on a book about another dimension of ecosystems: competition in the age of companies like Amazon, Google and Facebook. These firms break traditional notions of industries, investing (or outright losing money) in one sector to profit in another, complicating the dynamics of strategy for more traditional companies. "The theme," Adner says, "is don't think that just because you are racing someone, that they are also running towards the same finish line."
Further Reading
Ron Adner and Rahul Kapoor. "Value Creation in Innovation Ecosystems: How the Structure of Technological Interdependence Affects Firm Performance in New Technology Generations." Strategic Management Journal, vol. 31, no. 3, 2010, pp. 306-333.