Tuck Appoints Five New Members to Board of Advisors and MBA Council
The new alumni board and council members bring a wide range of professional accomplishments in industries that include manufacturing, technology, and pharmaceuticals.
Two alumni were recently appointed as the newest members of Tuck's Board of Advisors: Kinya Seto T'96 and Leela Srinivasan T'06.
New board members are nominated by Dean Matthew J. Slaughter and appointed by the Dartmouth College Board of Trustees. The 40-member Board of Advisors meets twice annually, providing Dean Slaughter as well as Dartmouth leadership with valued counsel and perspective on the strategy and operations of the Tuck School.
Tuck also recently named three new members of the MBA Council: Lucile Chung T'08, Enoch Kariuki T'11, and Caroline LaVoie T'98.
MBA Council members are appointed by Dean Slaughter and recognized for their professional experience, service to their communities, as well as for their knowledge and support of Tuck. The 32-member council meets twice annually to share advice and perspective with Tuck leadership on issues related to the MBA curriculum, admissions, student life, career development, and alumni services.
Each member of the Tuck Board of Advisors and MBA Council is invited to serve up to two consecutive three-year terms. The current chair of the Board of Advisors is Michael Ward T'92. Jose Minaya T'00 is chair of the MBA Council, succeeding Chair Emerita Leela Srinivasan T'06. The vice chair of the MBA Council is Caryn Nightengale T'02.
New Members: BOARD OF ADVISORS
Kinya Seto T'96
CEO, LIXIL Corporation
Kinya Seto serves as director, president, and CEO of LIXIL Corporation, having joined the company in 2016. Seto began his career with Sumitomo Corporation, a major Japanese trading company, in 1983. After holding various key posts at Sumitomo Corporation, he established more than 10 companies in Japan and overseas, including MonotaRO Corporation, a direct marketer of maintenance, repair, and operating (MRO) supplies, which under his leadership grew into the largest and most profitable MRO distribution company in Japan. Seto served as CEO and director of MonotaRO from 2006 and then became chairman and director in 2014. He also previously served as non-executive director of Zoro Tools, Inc. (now Zoro Inc.) and president of K-engine Co. Ltd. Seto's other global leadership roles have included leading Asia Pacific operations for W.W. Grainger, Inc., a global MRO supplier, and heading its global online business operations based out of London as senior vice president of W.W. Grainger. Seto holds a bachelor's degree in economics from the University of Tokyo.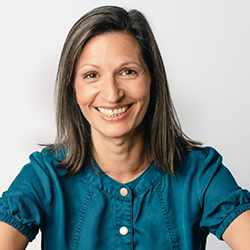 Leela Srinivasan T'06
CMO, Checkout.com
Leela Srinivasan joins the Board of Advisors after serving on the Tuck MBA Council for four years, including for the past year as Council Chair. Srinivasan is the CMO at Checkout.com, the cloud-based payment service provider. Previously she was CMO of experience management platform Momentive, the maker of SurveyMonkey, where she led marketing through the company's IPO and corporate rebrand. She also served as CMO at hiring platform Lever, VP of marketing at OpenTable, and director of marketing at LinkedIn. Srinivasan began her career in sales management and following her Tuck MBA she spent three years in management consulting with Bain & Company in San Francisco and London. Srinivasan serves on the board of Upwork, the world's work marketplace. She holds an M.A. in history and English literature from the University of Edinburgh in her native Scotland.
New Members: MBA Council
Lucile Chung T'08
Chief of Staff, YouTube
Lucile Chung is a senior leader who is passionate about driving impact through solving complex strategic problems and building healthy teams in consumer-facing organizations. She is currently the chief of staff at YouTube where she works on top priority strategic and operational initiatives. Since joining Google in 2014, Chung has demonstrated a proven record of standing up teams to solve complex problems such as crisis response and fraud. Before joining Google, she was a senior consultant at McKinsey & Company in the Washington, D.C. office, where she worked with senior executives on strategic and organizational engagements in the retail industry and public and social sectors. She holds a Bachelor of Science in Operations Research Industrial Engineering from Cornell University.
Enoch Kariuki T'11
Board Director, Zentalis Pharmaceuticals and Imago Biosciences
Enoch Kariuki is an accomplished biotech executive with more than a decade of experience in healthcare strategy, operations, investment banking, venture capital, and business development. He currently serves as a board director of two publicly traded biotech companies, Zentalis Pharmaceuticals and Imago Biosciences and was most recently CEO of Lengo Therapeutics, a precision oncology biotech, which was acquired by Blueprint Medicines for $465 million. Kariuki previously served as CFO of VelosBio, an oncology biotech company acquired by Merck for $2.75 billion. Prior to VelosBio, he was senior vice president of corporate development at Synthorx, where he led the company's IPO and the business development process that resulted in the sale of Synthorx to Sanofi for $2.5 billion. Kariuki was also vice president at H.I.G. Capital, a $40 billion private equity firm, where he invested in and served on the boards of multiple life sciences companies. Prior roles also include senior associate at Leerink Partners and associate director at UBS Investment Bank, where he advised healthcare companies on equity capital financings, mergers and acquisitions, leveraged buyouts, and recapitalizations. Kariuki completed a post-doctoral fellowship in R&D strategy and analytics at Bristol Myers Squibb and was a pharmacist at CVS Caremark. He earned his PharmD at Texas Southern University.
Caroline LaVoie T'98
Caroline LaVoie has been a Tuck Annual Giving (TAG) Class Agent as well as a member of the TAG Executive Committee since 2018. She is also a Class Agent and Vice President of the Alumni Association Executive Committee at St. Paul's School in Concord, New Hampshire. After graduating from Tuck, LaVoie worked at Morgan Stanley in the New York and Menlo Park offices as part of the Technology Group in the Investment Banking Division, and later in Napa with wealth management. She also worked in admissions at the Haas School of Business at the University of California, Berkeley. Previously, LaVoie was an associate at The Chase Manhattan Bank within the corporate finance industrials group. She received her bachelor's degree in history from Trinity College in Hartford, Connecticut.