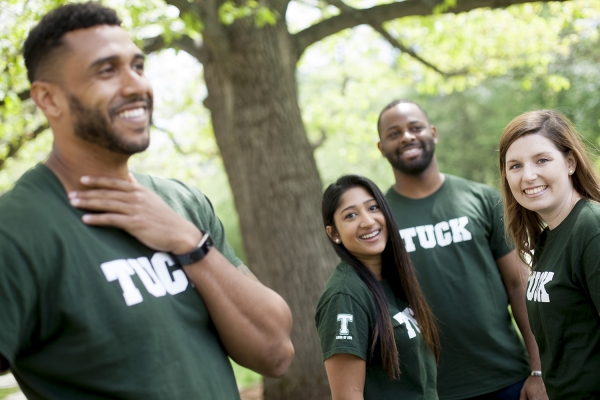 Date: Friday, October 1 - Sunday, October 3, 2021
Time: Please see website below for more details.
Location: Hybrid: In-person and virtual
Description:
The Tuck Diversity Conference, created in 1994, offers prospective students a weekend of discussion, networking, mentoring, and socializing. You'll learn more about Tuck, our MBA program, the admissions process, and what makes our community unique. You'll also have the chance to interact with companies that make diversity a priority. Students, alumni, faculty, staff and visiting executives join you at this student-run event.