While this course is not a seminar, Blanchard wanted to capture the engaging dynamic of her 15-student research-to-practice course. To that end, the new course includes weekly policy briefings and "hot-seat exchanges," in which one set of students will deliver impartial briefs on key policy issues while other students will be in the hot-seat and must advance a policy agenda that aligns with their values and beliefs. "During the briefings, students will need to identify and articulate tradeoffs with clarity, crispness, and balance," Blanchard explains. "Conversely, when they are in the hot-seat, students will practice taking a stand with passion and poise, saying Here's what I believe, and here's why I believe it." A key goal, says Blanchard, is for students to realize there's rarely a single 'for versus against' dividing line, as there is in an Oxford debate or much of today's simplified political rhetoric. "I'm hoping students leave with a richer appreciation for the incredible diversity of perspectives in the global economy, and a new eagerness to engage in the fundamental conversations that will shape its future."

Research-to-Practice Seminar: Multichannel Customer Management
Retailers these days must be everywhere, all the time. They need physical stores, websites, apps, and call centers. If that weren't hard enough, they also need to manage their channels in a way that maximizes customer value. "It turns out that often, the multichannel customer is more profitable than single-channel customers," says Scott Neslin. "So managers need to be adept at identifying when that happens, and if it does, what they can do to encourage multichannel buying."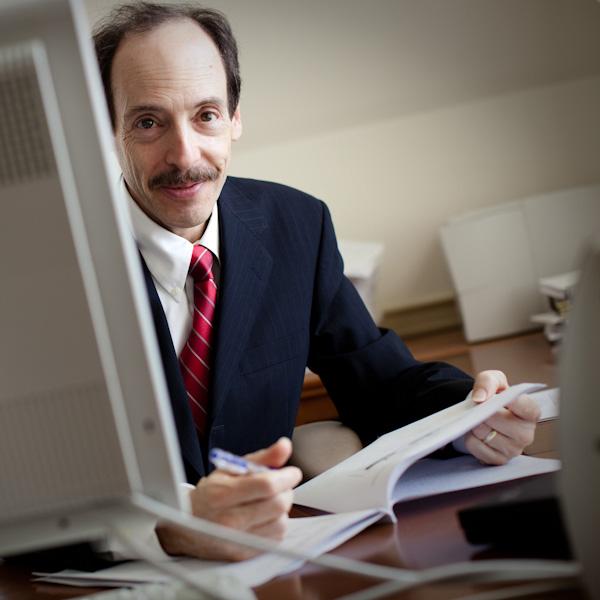 An expert in management science and marketing statistics, Professor Scott Neslin teaches Statistics for Managers, Marketing Management, Sales Promotion, Customer Analytics, Marketing Research, Marketing New Products, and Decision Analysis.
If anyone would know, it's Neslin. He's published several papers on multichannel marketing and his work is widely cited. He shares that knowledge with students in his new research-to-practice seminar, where he sits with the class in a roundtable format and facilitates a discussion about what they have read in the research papers he assigns every week.
"Successful multichannel customer management requires a deep understanding of how consumers behave in this environment, and how marketing might influence this behavior," Neslin says." The course, therefore, is designed to give students conceptual insights into this challenge, and teach them successful strategies to address it. The course covers topics such as multichannel customer profitability, cross-channel sales and marketing effects, the impact of adding and deleting channels, coordinating marketing across channels, and many others.
As a final project, the students will run real online campaigns to compare a desktop channel to a mobile channel, or compare platforms such as Google versus Microsoft's.

Pricing Strategy & Analytics
Samuel Engel has been a management consultant in the aviation industry for nearly 25 years, and he brings all that experience to this new course on pricing strategies and approaches. The airline industry has been a good training ground for this topic, as it has been at the forefront of pricing strategy and optimization for decades, and was the first industry to adopt dynamic pricing — changing prices based on fluctuating demand.
"What I find particularly interesting about pricing is the way it brings together the core disciplines of business and marketing into strategic decision-making," Engel says. "The philosophy I teach my students is that you are optimally pricing for long-term profitability, which means you need to balance an understanding of your costs, customers and competition."
In Engel's course, students will explore questions such as: How do I measure what my product should be worth to customers? Should I invest in product improvement of advertising to raise prices? And how can I expand into price-sensitive markets without diluting existing high-value sales?
Through a combination of cases, exercises and lectures, students will learn practical analytical tools to help them understand what customers value, how to capture that value, how to assess competitors' moves, and how to look at costs to support pricing decisions.
For Engel, pricing is not a secondary or tertiary consideration when it comes to product development, but a key factor in a firm's broader strategy. Uber, for example, had to fundamentally change the value proposition of taxis to build enough demand to pay drivers and convince regulators to let them operate. "There's a tendency to view pricing as something you decide after you develop your product," Engel says, "but some of the most successful products have been driven by pricing."