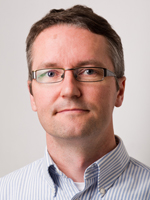 Episode 1: Get to Know Tuck Career Services with Stephen Pidgeon T'07, Executive Director, Tuck Career Services
Ready to take your career to the next level? Curious about how to best leverage the many resources available at Tuck? In the debut episode of the Tuck Career Services Podcast, Stephen Pidgeon, T'07 talks about his underlying approach to career advising, lays out the full menu of services available to students, and shares a few reasons why every incoming Tuck student should connect with the Career Services Team.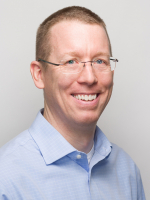 Episode 2: The General Manager Skillset with Marc Aquila T'07, Director, Business Development, Tuck Career Services
One of the most common reasons we hear that someone is drawn to Tuck is the opportunity to develop a general manager skillset. Join Marc Aquila, T'07 as we explore the various career paths that enable Tuck MBAs to develop a well-rounded business skillset, the advantages of each, and how to give yourself the best chance at successfully pursuing these roles. Marc draws on his own experience successfully landing a spot in John Deere's management development program, and many years of working with Tuckies to land jobs at some of the most recognizable and sought-after organizations in the world.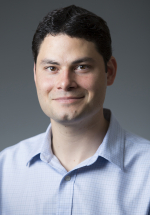 Episode 3: Exploring Your Job Application Materials with Mathias Machado T'09, Director, Career Services and Resources, Tuck Career Services
Age-old wisdom suggests that being offered a job is the result of acing an interview, but landing the interview requires submitting application materials that position you as a differentiated and well-suited candidate. Join our team's resident resume guru Mathias Machado T'09 as we discuss the role resumes and cover letters play in the application process, what employers are looking for in each, and how job-seekers can maximize their chances of securing an interview. We also touch on what candidates should know about the latest automated screening software, social media presence, and some of the most commonly made missteps that can derail one's candidacy.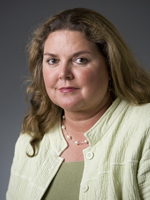 Episode 4: Networking Tips with Deirdre O'Donnell, Director, MBA Career Services and Advising, Tuck Career Services
Networking is often viewed as something that only benefits the employer. Join Deirdre O'Donnell to learn how you can leverage networking to learn about potential employers, highlight your skills and experience, as well as start to build relationships with future co-workers. Deirdre opens up about the pivotal role networking played in launching and advancing her 25-year career at Lehman Brothers, as well as the common pitfalls she sees students make when navigating the networking process.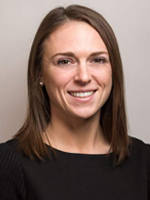 Episode 5: Career Exploration with Sarah DiGiacomo, Associate Director, Tuck Career Services
If you're going to dedicate time, effort, and resources toward landing your dream job, probably best to ensure it's the right role for you! Hear from Sarah DiGiacomo, who shares her perspective on why career exploration is such a critical piece of the process. This episode will be followed by a mini-series of episodes focused on individualized career preparation and several interviews with students who have successfully navigated targeted job searches.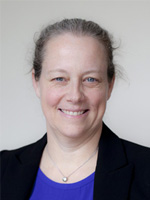 Episode 6: Individualized Career Preparation with Caroline Cannon, Associate Director, Tuck Career Services
Continuing with our mini-series of episodes focused on career exploration, Caroline Cannon, T'98 joins us as we dive into how she collaborates with Tuck students to craft personalized career plans using a tool she developed called the Tuck Experience Framework. From weighing options and goal-setting, to developing a tailored plan designed to fill specific knowledge and experience gaps, to implementing that plan, filling gaps, and achieving success. Learn how Tuck has helped countless students successfully land jobs in highly competitive fields including tech, early-stage healthcare, sustainability, venture capital, and many more.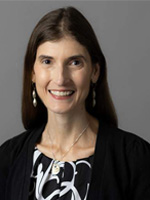 Episode 7: Leveraging the Tuck Alumni Network with Heather Law, Associate Director, Alumni Career Services, Tuck Advancement
The value proposition of graduating from a top MBA program includes the opportunity to join an expansive network of business professionals. With more than 11,000 MBA alumni in leadership roles throughout the globe, it's no wonder that Tuckies are eager to tap into this incredibly loyal and powerful alumni network. What's even more impressive is Tuck's commitment to continued support of its alumni through lifelong career support in the form of career exploration, self-assessment, general career guidance, networking techniques, and much more. Join our conversation with Heather Law as she sheds light on the best ways to connect with Tuck alums and demonstrates the valuable lifelong resources available to all Tuck alumni.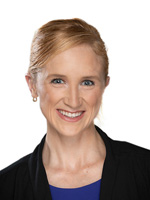 Episode 8: First-Year Recruiting with Kathleen Barada T'23
Advancing one's career is often top of mind for incoming MBA students, but the recruiting process can feel foreign, daunting, or even downright intimidating. That is, unless you have the right tools and resources in your corner. Join our conversation with Kathleen Barada T'23, as she breaks down the process, talks through the many resources Tuck provides its students, and shares her reflections from the first-year recruiting cycle. From career exploration to building connections to interview prep, Tuck provides an unmatched, personalized experience that helps students land job opportunities at many of the world's most coveted organizations.